Prudential Plc. (NYSE:PUK), a UK based global life insurer, provided an update of its financial performance for the first 9 months of the year at its investor conference earlier today. The financial and business strategy updates can be downloaded from their website and have also been attached here for followers' convenience. (It is also possible that SA has made them available but at the time of publication they were not.)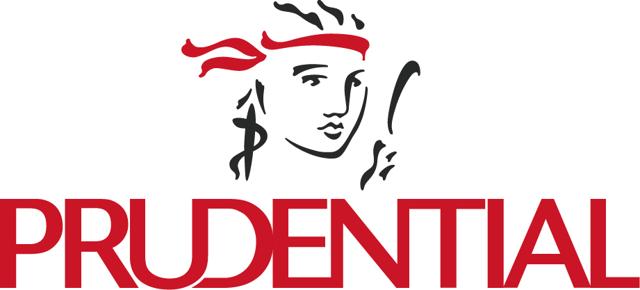 The Financial Update
Prudential showed strong performance for the first 9 months of 2016 reporting a 19% increase in profits from new business. The results were strongly supported by its Asian business that reported a 23% rise in new business profit.
Management has also provided a clear outline of their dividend growth plan indicating that they aim to increase dividends paid to ordinary shareholders by 5% per annum. Prudential has also stated that "[the] potential for additional distributions will continue to be determined after taking into account the Group's financial flexibility across a broad range of financial metrics and our assessment of opportunities to generate attractive returns by investing in specific areas of the business." This clearly indicates that the 5% per annum dividend growth is not envisaged as the ceiling to dividend increases and that if the financial performance warrants it the dividend increase may be higher.
The improving solvency ratio, a key metric for insurance companies, is also supportive of continued dividend growth. Prudential indicated that its solvency ratio has improved from 175% at the end of June 2016 to 189% at the end of October 2016.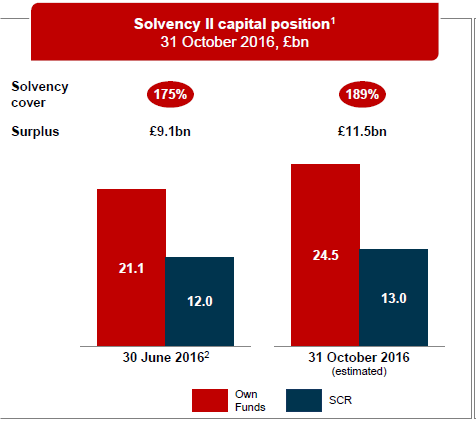 (Source: Prudential Financial Update)
Growth Prospects
Prudential has proven itself highly capable of operating and profiting from the fast growing Asian region. The image below, depicting the company's Asian business by country, clearly shows Prudential's presence in a number of key Asian markets where insurance uptake has not yet been significant.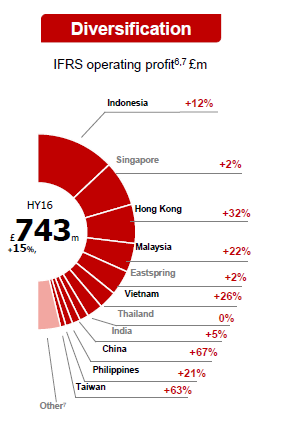 (Source: Prudential Group-Strategy Update)
Prudential's presentation also shows the significant growth potential in medical insurance in Asia. People in the region currently pay about 42% of healthcare bills out of their own pocket compared to 12% in the US and 9% in the UK.
Prudential also has a long track record of consistent income growth. It has increased its operating profit at a 16% compounded annual growth rate from the half year 2007 to the half year 2016. I am confident in Prudential's ability to continue growing its business and dividends.
PUK stock is currently trading at a P/E ratio of about 18 which is slightly above its 5-year average of 16,09. The stock is currently trading at 2.504 times book value which is slightly below its 5-year average price to book value of about 2.7.
Conclusion
Prudential Plc has the potential to significantly grow its earnings and dividends in the coming years. I also believe that the stock is attractively valued at present levels. Some investors are concerned about the UK post Brexit and whilst I agree that it increases risk it doesn't detract substantially from my investment case in Prudential given its broad international earnings base.
Supporting Documents
Disclosure: I/we have no positions in any stocks mentioned, and no plans to initiate any positions within the next 72 hours.
I wrote this article myself, and it expresses my own opinions. I am not receiving compensation for it (other than from Seeking Alpha). I have no business relationship with any company whose stock is mentioned in this article.