According to The National Law Journal, Sirius XM Holdings (NASDAQ:SIRI) has agreed to settle a lawsuit brought by Flo & Eddie over the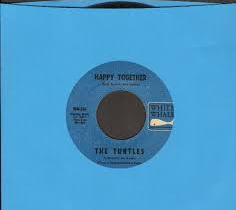 payment of performance royalties for pre-1972 sound recordings. The article notes:
Terms of the settlement, including the amount, were undisclosed, but in a notice filed on Monday, lawyers wrote that they planned to file a motion for preliminary approval on December 5. Both sides are due in court on Tuesday to schedule a hearing for the settlement's approval.
Flo & Eddie is the corporation owned by two of the founding members of The Turtles, a 1960s rock group. More than two years ago, I wrote about this lawsuit that was filed in Federal Court in California during August of 2013:
United States District Judge Philip S. Gutierrez issued a summary judgment against Sirius XM Holdings in a lawsuit brought by Flo & Eddie Inc.
The Record Label Lawsuit
The Gutierrez decision on September 22, 2014, was an important loss for Sirius. Sirius was concurrently involved in another lawsuit with five record labels taking place in state court in California, also about performance royalties for pre-1972 sound recordings. Gutierrez's decision prompted the judge in the state case to alter her jury instructions. In June of 2015, Sirius settled with the labels:
Under terms of the settlement, Sirius has agreed to pay the record companies $210 million, a fee which covers its past usage of the recordings as well as future use through December 31, 2017.
After 2017, Sirius will have the right to broadcast the:
...pre-1972 recordings from January 1, 2018, through December 31, 2022. The royalty rate for each such license will be determined by negotiation or, if the parties are unable to agree, binding arbitration.
Although Sirius settled with the record labels, it continued to pursue the case brought by Flo & Eddie.
Flo & Eddie Update
According to the Law Journal article,
Last year, Sirius appealed Gutierrez's subsequent order certifying a nationwide class, but the U.S. Court of Appeals for the Ninth Circuit refused to take up the petition....

...In September, Gutierrez granted partial summary judgment to Sirius, striking punitive damages and the unfair competition claims from the case. The plaintiffs, who initially sued for more than $100 million, hadn't sought a specific damages request for trial. But in briefs filed last week, both sides appeared at odds over how to calculate potential damages.
Damages
From the 8-K filed by Sirius with respect to the record labels' settlement, we know that the labels were paid $210 million for five years' worth of broadcasting, or $42.5 million per year. The labels also claimed to own the rights to approximately 80% of the pre-1972 music that Sirius had played.
On that basis, it could be reasonable to assume that the class represented by Flo & Eddie was the other 20% of the pre-1972 plays by Sirius. It also seems reasonable that those performance royalties should be one quarter of the amount paid to the labels. That would come to approximately $11 million per year if the Flo & Eddie settlement mirrors the record labels' settlement.
While Flo & Eddie had initially sued for more than $100 million, that was before the record label settlement and the proportion of the plays covered in their suit was established, or the exact period of time for the class established. Based on the current information, I would expect that $11 million per year would be the minimum amount per year for the remaining class members. I also suspect Sirius would be more motivated to pay a somewhat higher amount to settle rather than risk a jury trial. Aging performers from the 1960s would be more likely to find a sympathetic jury than the major record labels.
Since the suit was brought more than three years ago, it would not be surprising to see a total settlement approaching $50 million for past recordings, with the expense being accrued during the current quarter.
Identifying all members of the class and deciding how payments are to be made to all those members is a different matter, and could prove to be a Herculean task.
Disclosure: I am/we are long SIRI.
I wrote this article myself, and it expresses my own opinions. I am not receiving compensation for it (other than from Seeking Alpha). I have no business relationship with any company whose stock is mentioned in this article.
Additional disclosure: In addition to my long positions, I have January 2017 $4 covered calls written against a portion of my long positions. I also continue to make frequent short term trades on large blocks of Sirius on a regular basis.