Company Overview
Tutor Perini Corporation (NYSE:TPC) is primarily a construction company operating in both private and public sectors. They are involved in general contracting, but take up construction management projects as well as offers design-build services.
Tutor Perini Corporation mainly operates through three segments, Civil, Building, and Specialty Contracts.
Under the Civil segment, they are involved in public works construction projects, including repair, replacement, and reconstruction of heavy duty infrastructure. In the Building segment, they operate in both private customers and public works such as residential, hospitality and gaming, transportation, healthcare, commercial and government offices, education, biotech, pharmaceutical and industrial markets, etc. By contrast, Tutor Perini Corporation's Specialty Contracts segment operates in major electrical, mechanical, plumbing, and fire protection systems.
As of November 16, 2016, Tutor Perini Corporation had a market capitalization of $1.28 billion and employed around 10,626 people to run their operations.
Review of Q3 2016 Financial Results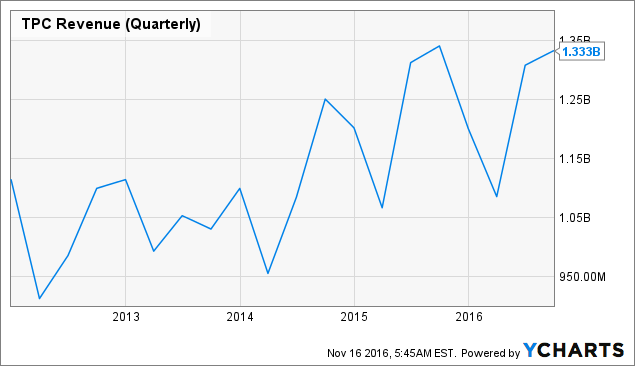 Figure 1: Tutor Perini Corporation Posted a $1.33 Billion Revenue for Q3 2016
On November 2, 2016, Tutor Perini Corporation released its Q3 2016 quarterly financial results, which showed that the company has generated around $1.33 billion, which same as the Q3 2015. If we closely examine the last two year's quarterly revenues, it appears that Tutor Perini Corporation's revenue curve is experiencing some sort of seasonality. If this trend continues, we should expect a huge revenue decline in the next two quarters, in Q4 2016 and Q1 2017, as it happened in the last three consecutive years.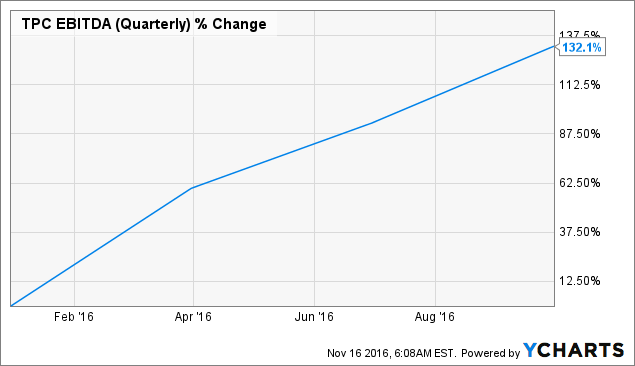 Figure 2: Tutor Perini Corporation's EBITDA Continued to Impress the Market
Although the top line of Tutor Perini Corporation remained flat over the last year, the management was able to increase their EBITDA to $80.31 million, which represents a 132.1% year-to-date improvement.
As a result, Tutor Perini Corporation managed to post a $28.8 million net income in Q3, which represents a 46.34% increase compared to the $19.68 million net income in Q3 2015.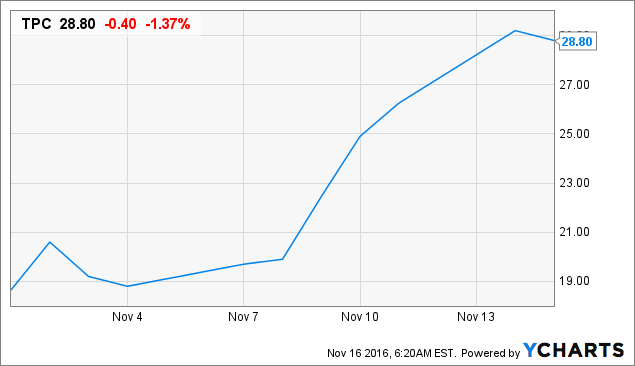 Figure 3: Tutor Perini Corporation's Stock Price is Showing Extreme Bullishness
As a result, since November 1, 2016, Tutor Perini Corporation's stock price has gone up to near $30 per share and currently, it is trading at $28.8 per share, representing a 54.42% increase since November 1, 2016.
Why We Are Not Bullish About Tutor Perini
Although the increasing net income did signify a trend towards improving the capacity of the management to increase efficiency of the operation, a mere $28.8 million net income is rather low for a $1.33 billion revenue. Capital Cube mentioned that it signals poor asset turns and "suggest a problematic operating strategy."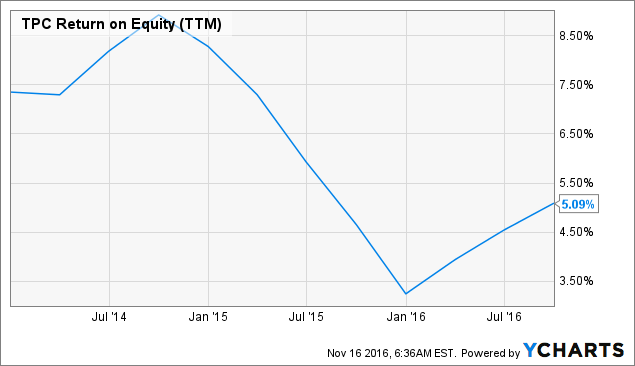 Figure 4: Tutor Perini Corporation's Return on Equity is Significantly Low
In fact, taking a look at Tutor Perini Corporation's last three year's return on equity (NYSE:TTM) revealed that the company has managed to gain only a 5.09% at the end of Q3 2016, which is rather low even for a construction company.
Also, a substantial revenue signifies that the management is trying to aggressively capture whatever market share they can get instead of focusing on the internal strategy to maximize returns for shareholders.
While we can't blame Tutor Perini Corporation for applying such strategy in a relatively low growth expectations of the market and industry they are operating in, but given the severely low net income, we are concerned that the recent bullish momentum may not sustain for long.
Conclusion
On August 24, 1016, MKM Partners raised Tutor Perini Corporation's price target from $23 per share to $28 per share, which has already reached. As we mentioned earlier, if the apparent seasonality in the revenue curve continues, we would see Tutor Perini Corporation's revenue to go down significantly over the next two quarters, which would likely make it more difficult to improve the rate of return and end up having a bearish effect on the stock price.
We strongly recommend that secondary investors consider reducing their exposure to Tutor Perini Corporation till the end of Q4 2016 and reassess their position based on the results of this quarter.
Disclosure: I/we have no positions in any stocks mentioned, and no plans to initiate any positions within the next 72 hours.
I wrote this article myself, and it expresses my own opinions. I am not receiving compensation for it. I have no business relationship with any company whose stock is mentioned in this article.