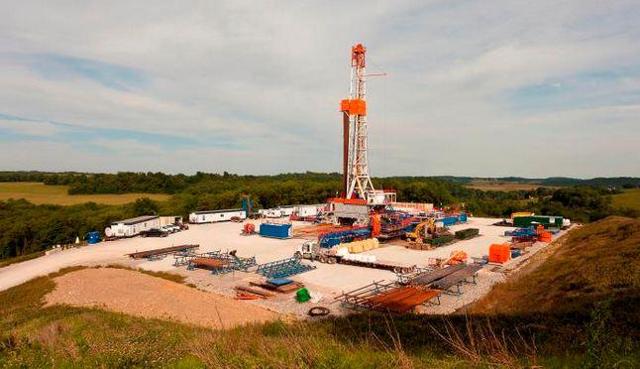 source: Stock Photo
A couple recent discoveries of oil in the U.S. has brought the total recoverable shale oil in the country to over $90 billion, and there's more to come, according to the U.S. Geological Survey.
In September Apache Corp. (NYSE:APA) said it had discovered about 3 billion barrels of oil and 75 trillion cubic feet of natural gas in what it identifies as Alpine High. That area was considered to little value to producers, reinforcing the fact there is a lot more oil in the U.S. to be found.
Following on that is the latest discovery by the U.S. Geological Survey, which said it has discovered another 20 billion barrels of oil and 16 trillion cubic feet of natural gas in the Wolfcamp; located in West Texas. This is an area that has already yielded billions of barrels of oil.
The value of the combined total value at today's oil price of the newly discovered oil in Alpine and the Wolfcamp is close to $1 trillion. When the oil market rebalances, the value will climb to well over $1 trillion.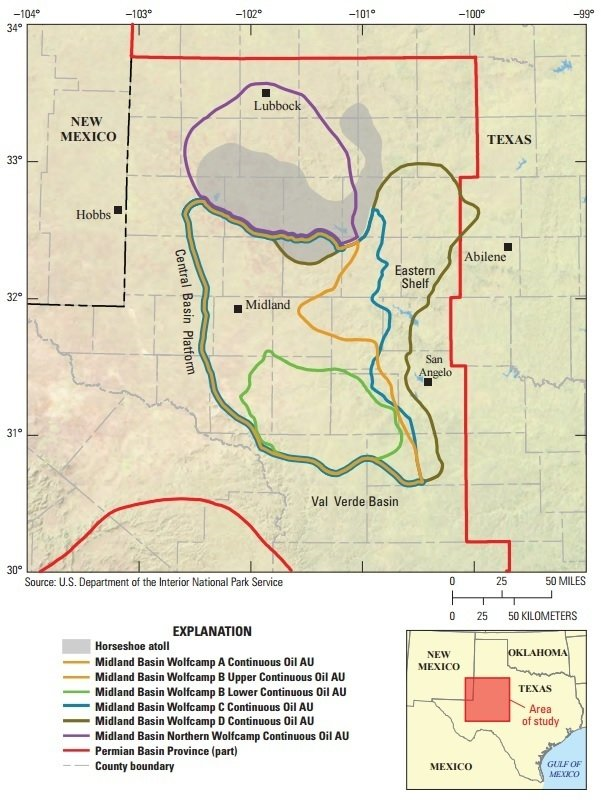 source: U.S. Department of the Interior National Park Service
More shale oil yet to be discovered
The area where the discovery was made had already been drilled in the past using traditional methods. With the improvement of technology and methodology, companies can now drill oil that was formerly out of the reach of producers using conventional methods. That suggests a lot more oil available in the U.S. than previously believed. It also is generating further exploration and assessments to find how much more shale oil there is in the country.
USGS Energy Resources Program coordinator Walter Guidroz confirmed there is a strong probability there are billions more in oil in areas that have produced billions of barrels.
He said this in the statement released by the USGS:
Changes in technology and industry practices can have significant effects on what resources are technically recoverable, and that's why we continue to perform resource assessments throughout the United States and the world.

Even in areas that have produced billions of barrels of oil, there is still the potential to find billions more.
I have no doubt that is the case, and we'll continue to see these types of press releases in the years ahead, as more locations in the U.S. are assessed. This could mean companies already holding large swaths of acreage may have a lot more recoverable reserves than they were aware of. It also points to enormous potential when President-elect Trump opens up federal lands for exploration and development.
Several companies confirming more resources than thought
I've mentioned in the recent past that companies with upstream exposure must increase their shale holdings in the U.S. to bring their total input costs and breakeven points down. Among them is ConocoPhillips (NYSE:COP), which has been doing that. The company upwardly revised the number of barrels under its control from 1 billion in 2015 to 1.8 billion barrels earlier in November.
Pioneer Natural Resources (NYSE:PXD) has drilling rights for 785,000 acres in the Wolfcamp region, and the additional oil should add to its long-term success, positioning itself to improved performance as the price of oil sustainably rebounds.
Concho Resources (NYSE:CXO) CEO Timothy Leach also recently stated the last two wells it "drilled in the Wolfcamp were pumping an average of 2,000 barrels a day each."
The point is the quantity of oil combined with improved technology and drilling techniques is providing far better results than looked for even a relatively short period of time ago. It's only going to get better, and shale producers will continue to remove costs out of the production process, making the future even brighter for those that have maintained balance sheet strength and discipline.
Conclusion
A fact not too many investors know is that the U.S. has been the market leader since 2012 for the production of oil and natural gas, according to the U.S. Energy Information Administration. I not only believe that is going to continue, but the U.S. will widen its lead over competitors going forward.
This discovery of about 23 billion barrels of oil is only the tip of the iceberg in my opinion, based upon the high-percentage probability of former conventional drilling sites having billions of barrels more in them. There is also the possibility, as in the case of Apache, of companies finding a lot more oil in unsuspecting places.
Add to that the opening of federal lands to exploration and assessment, and my conclusion is there is going to be a surprising amount of new oil discovered onshore in the U.S. in the years ahead, and the improved technology and methodology will allow companies to profitably extract it various price points.
Something else to consider is the vast amount of natural gas produced from the drilling process for oil. Many investors aren't taking that into account - especially concerning the downward pressure it could continue to have on natural gas prices.
Taken together though, this is a positive for the U.S. shale industry. Shale producers already holding significant assets in the Wolfcamp, for the most part, should upwardly revise their recoverable reserves, along with the amount of oil being produced from the premium wells they're now completing.
This will result in surprises to the upside over the next several quarters, as the U.S. shale industry ramps up production and continues to solidify its position as the new swing producer in the industry.
As for individual upstream shale companies, I would assume most of them are going to do much better than expected, specifically with those having significant exposure to the Wolfcamp. I believe this won't be the only basin where more oil is discovered. As more locations are assessed, we'll find there are billions more barrels of oil those operating in the U.S. will be able to supply the market with.
We're still in the early stages of the U.S. shale revolution, with a lot more to come.
Disclosure: I/we have no positions in any stocks mentioned, and no plans to initiate any positions within the next 72 hours.
I wrote this article myself, and it expresses my own opinions. I am not receiving compensation for it (other than from Seeking Alpha). I have no business relationship with any company whose stock is mentioned in this article.