A few years back, my tech-writer friends claimed AMD (NASDAQ:AMD) was, for all practical purposes, "dead" - "bankrupt in a few years" they muttered - but that is exactly what we look for in companies as a value investor. We want damaged goods that inherently have great leadership, great people, and great technology which are selling at a steep discount to the future value. AMD possesses all three, and while the stock price of the company has risen from its 1s and 2s range to 8 range, we still firmly believe the company and the stock price have room to grow.
The Why
True, AMD has not introduced a top-of-the-line processor in years. But it has put out plenty of minor refreshes on its failed Bulldozer core (on which this article was written). However, AMD is now introducing a new CPU named "Zen" that is destined to allow the company back into the high-end fight where it currently has virtually no presence. There are rumors and speculations that AMD's Zen cannot compete with Intel (NASDAQ:INTC). Frankly, in our opinion, it does not have to. With Zen, AMD can compete solely on price. Because it has no high-end product at the moment that can surpass Intel, this is the equivalent of entering a "new" market for it. Plus, it gives AMD a new architecture to build upon. Typically, in the CPU industry, one builds a product and then for the following years offers minor updates which increase speed/capacity, but if the initial architecture is a "dud," the company can be stuck with that "dud" for years.
Robert Palmer (former CEO of Digital Equipment) once likened the process to Russian roulette, with a twist: "You put a gun to your head and pull the trigger," he said, "and four years later you find out if you blew your brains out."
AMD gambled on Bulldozer and it failed. It gambled on SeaMicro (and its attempt to bring ARM processors to the datacenter) and it, too, failed. AMD also had a few hiccups with its GPU division; however, these dark periods are coming to an end.
AMD actively seeks to correct its CPU deficiency with the new Zen platform. Currently, the sampling of Zen has occurred with main-stream availability projected for Q1. The GPU "Polaris" also brought some competition to the low-to-mainstream GPU segment, and "Vega" is in the works, which will allow AMD to re-engage in the high-end GPU fight.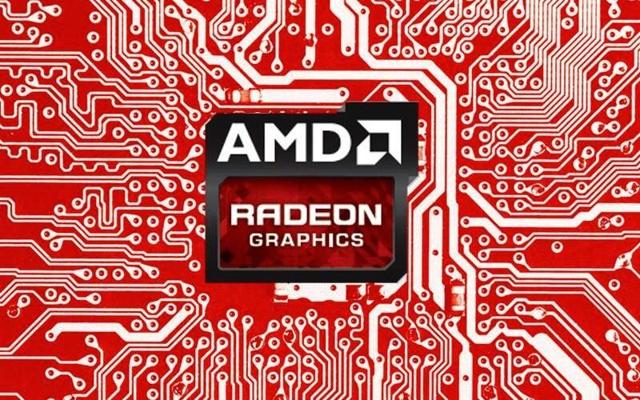 Speculation - Dreams of AMD Powered Cars (Or Deep Learning)
AMD is frankly lagging in some areas (such as self-driving automobiles) where Nvidia (NASDAQ:NVDA) is much farther advanced via its deep-learning initiative. However, AMD is also funding work on deep-learning technology. In its Q3 2016 conference call, the company inferred this was true per the question-and- answer phase of the call:
Mark Lipacis - Jefferies LLC - Analyst:

Great! A follow-up if I may. Last night, Tesla announced that it was using NVIDIA for their self-driving car, but on the conference call Elon Musk -- I
think the expression he used -- was that it was a tight decision between NVIDIA and AMD, which suggests that you're further along in solutions for deep learning and neural networking than most, including myself, thought.

And so I was wondering -- can you talk about your efforts in deep learning and artificial intelligence, how big is that business now? Do you have anything in that business now? And how do you grow that, going forward? Thank you.

Lisa Su - Advanced Micro Devices, Inc. - President and CEO:

Sure, Mark. So look, there is a lot of interest in the deep learning space overall, and certainly our GPUs are very applicable to that space. So when we look at competitiveness and all that stuff, we think we can be very competitive there. We will be talking more about our strategy in the coming quarters, so maybe let me refer to that, Mark. But I think suffice it to say, I think we looked at GPUs as overall secular growth, whether you're talking about consumer, professional workstations, server GPUs, or any of this machine learning area. So we're going to continue to invest and lean in, in those areas."
Maybe AMD is working on a custom solution; maybe not - but one can dream. It is, however, investing in deep learning which is white hot right now.
Raja Koduri - Senior vice president and chief architect at AMD commented on Forbes:
"Nobody has heard what AMD is doing in deep learning. This is a major first step for us."
Going Forward
Shortly after the New Year, we are going to see a brand-new generation of Zen processors emerge, which will place AMD back in the game on the CPU side, along with new Zen-based APUs. Given the rise in notebook sales, this will benefit AMD as the trend continues.
Datacenter wins are in the works for the CPU and GPU side. Vendors do not want a single supplier of CPUs for the datacenter; rather, they want multiple sources that they can pair off one another to get better prices. The known two wins are just the start.
AMD's new generation of Vega is also coming down the pipeline which will march the company back to the forefront of the GPU wars on the high end and will allow its grab for market share. Semi-custom sales are strong with Sony (NYSE:SNE) and Microsoft (NASDAQ:MSFT) refreshes.
A mystery ARM based "non-gaming" product is in the works in semi custom. The Deep Learning revolution is taking off - AMD will indeed be a part of it.
Conclusion
It is a great time to be an AMD investor. AMD is back, and the Zen hype around its estimated Feb launch should propel the stock even higher as tech sites review samples and write reviews.
When AMD fully unveils its deep-learning investments, Mr. Market will realize the potential of the company and the stock will rise as deep learning is lava hot at the moment and will continue to be so given its far-reaching prospects (more on this in the next article).
How to Play AMD
Given its sharp rise recently, we recommend giving the stock a few days to settle down and watch where the price stabilizes before buying. Start with a small position and build upon it over time. Stock options via the April calls are also on the table for those that wish to speculate on Zen/Vega hype while risking little capital. Short term, what the price does is anyone's guess, but considering what's in the pipe for AMD, long term, the stock is a winner.
Disclosure: I am/we are long AMD.
I wrote this article myself, and it expresses my own opinions. I am not receiving compensation for it (other than from Seeking Alpha). I have no business relationship with any company whose stock is mentioned in this article.
Additional disclosure: We own shares and stock options via calls in AMD.