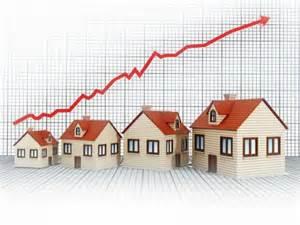 source: Consumer Affairs
Data from the Commerce Department reveal both single-family and multifamily housing starts climbed to the highest levels in 9 years in October, pointing to ongoing demand in the sector. While the Commerce Department's numbers showed a huge increase of 25.5 percent for the month, it's obviously not going to continue at that pace, suggesting a correction in the near term.
Even so, it appears the overall momentum in the U.S. housing sector is likely to continue for about another 24 months or so, in my opinion. One of my drivers for ongoing optimism is the gains enjoyed in the industry were across all regions, not just a localized anomaly.
One thing to watch and consider carefully is in regard to multifamily housing, which historically is extremely volatile and can quickly experience wild swings. In October it exploded upward, but it can easily go the other way fairly rapidly.
Housing starts were at seasonally adjusted yearly rate of 1.323 million.
Multifamily housing
Multifamily housing starts exploded upward in October, rising to 445,000 for the month, a gain of 74.5 percent. This segment is identified as those that have a minimum of five or more units to a structure.
Since the pace of the October multifamily housing starts were significant above that suggested by permits, it's highly probable we'll see a correction sometime in the near future - probably by January 2017.
Another thing to keep in mind for housing figures in general, and in regard to the volatile multifamily housing segment, is they can consistently undergo significant revisions. Other times they can remain fairly close to the original figures released.
The point here is when this type of major change is made, it is more probable the data will be subject to a major revision, than at times they're more modest in movement.
Be aware that until October, major multifamily projects has been slowing down. We'll have to wait and see if this is a one-off event or the beginning of a trend.
Single-family starts
While multifamily housing starts were the major reason for the huge surge in starts, single-family home construction also enjoyed a nice upward move. For the year single-family starts were leading the housing sector, up 5.9 percent through October.
For October, single-family starts jumped to a rate of 869,000, also a nine-year high.
It appears October could be an unusual month where a number of elements come together to create an extraordinary move. But to achieve those types of results the fundamentals still have to be in place to make it happen.
For single-family and multifamily housing starts, it's clear demand is driving the upward move, even if the pace of growth will without a doubt level off in the months ahead.
I expect both segments to slow down based upon existing permits, but to continue to grow at a modest rate over the next couple of years.
Permits
The permits in October reflect slower growth than the housing starts of October reflect. Sequentially permits for privately owned housing units climbed 0.3 percent in October, rising to a seasonally adjusted yearly rate of 1.229 million. While modest in contrast to October's housing starts, it's still the quickest pace in almost a year.
For single-family homes, which account for approximately 60 percent of all permits, they increased to a rate of 762,000, a gain of 2.7 percent in October.
Over the first 10 months of 2016, permits were up by only 0.7 percent year-over-year, with multifamily housing weighing on the market until October.
In expected increase in interest rates by the Federal Reserve could be having a damping effect on the positive sentiment of home buyers. That may be the reason for weaker permit numbers.
Conclusion
It'll be interesting to see how much momentum October will give to housing starts, or whether it was only a matter of a perfect storm of events that resulted in an unusual upswing in starts, led by multifamily housing.
One positive to me is that both single housing starts and multifamily housing moved up to nine-year highs together. The other factor, as mentioned earlier, was that it was spread across all regions of the country, which points to the possibility it wasn't an anomaly, but a change in momentum.
There is no way we'll see the number starts in October sustainably continue on at that pace. The lower number of permits implies there is some hesitancy by builders to continue starts at near the pace they were going. That could easily be a seasonal factor, but it still ties into anticipated demand.
Again, the key take I get from the report is the fact the growth in starts was spread across the country and not local or regional only. That more than anything makes me believe the housing market could continue to grow at a modest pace for the next couple of years.
It would surprise me if it were to continue to outperform. One other element to consider is in regard to potential homeowners wanting to buy before an increase in interest rates kicks in. That means a market tension between those concerned over an increase in interest rates and holding off on buying a new home, and those wanting to get in before they rise.
Those and other offsetting factors point to more level housing start growth.
Disclosure: I/we have no positions in any stocks mentioned, and no plans to initiate any positions within the next 72 hours.
I wrote this article myself, and it expresses my own opinions. I am not receiving compensation for it (other than from Seeking Alpha). I have no business relationship with any company whose stock is mentioned in this article.