In my previous article I stated that ION Geophysical (NYSE:IO) could generate some profits and a positive cash flow during 3Q 2016, and the firm did not disappoint me.
Profit and revenue improvements were mainly driven by the OBS unit that has just concluded a survey in Nigeria, but they are also an important result of the various cost cutting policies that the management has decided to execute during the last two years.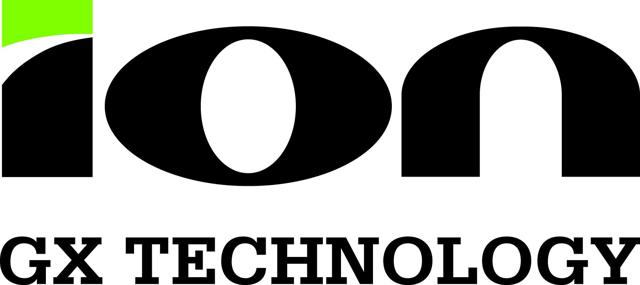 Investors have to also consider that the 4Q is traditionally the most positive fiscal period for such companies and that ION Geophysical is close to sign additional OBS (Ocean Bottom Seismic) contracts that would likely add fuel to next year's balance sheet.
Not to mention that ION Geophysical's President has pursued a personal strategy of buying a massive number of shares during the last quarter. In addition there is the recent election of Donald Trump as the new US president, therefore, a positive scenario for the oil market may be behind the corner. If the company is able to generate steady and solid revenues and profits during the next quarters, the actual share price is hugely undervalued and the company has the potential to provide great value to its shareholders.
Last quarter and cost cuttings
First of all, let's start with the quarter metrics:
ION Geophysical has obtained a net income of $1.7M compared to a net loss of -$20.4M in 3Q 2015. Even the quarterly revenue has increased to $78.6M compared to $66.7M in 3Q 2015. The adjusted EBITDA has more than tripled, but most importantly they managed to generate $10.1M of cash flow in comparison to -$28.8M for the same period of year 2015.
It is granted that the OBS unit had a great influence over the positive results, since it has been cold-stacked during the entire 2015. But the consistent $12M positive income from operations indicate that the cost cutting policies are effective even during this deep low market sentiment.
The E&P Technology & Services business (-32%) and E&P Operations Optimization business (-10%) have shown a revenue decline in comparison to last year, but data library revenue increased by +41%, thanks to the company's multi-client portfolio. Even the devices department has shown a revenue improvement of +19%, thanks to some device substitution policies.
By the way, where we see that the company is really improving, thanks to its cost cutting policies, is the gross margin: consolidated gross margin came in at 40%, which is way better in comparison to 17% in 3Q 2015. The E&P Technology & Services business' gross margin increased from 21% to 36%, while the E&P Operations Optimization business has grown from 50% to 54%. These two gross margins account for 62% of the global gross margin, and if we do not consider the OBS unit that still cannot generate continuous solid revenues for the last quarter of 2016, the E&P Technology & Services and Operations Optimization businesses would still score a very good 40% gross margin, which is way better than the 27% in 3Q 2015. That is reassuring.
OBS units and cost cutting
Given that the OBS unit has managed to get back to work, it is obviously the most interesting aspect of the last quarter performance. We must also remember that this unit, when it is in the cold-stacked state, it consumes only $3M cash per quarter: this has been possible due to the previous cost cuttings, therefore, we can assume that the gross margins are finally quite solid after a couple of problematic years.
This is positive because the company is close to tender a couple of additional projects located in Nigeria, and it is working on tendering additional projects for year 2017. In particular, the two additional projects located in Nigeria are longer-term than the former one that has just finished: we are talking about 6 to 12+ months projects with a potential revenue that is well beyond $100M.
Another important aspect is that ION Geophysical has already completed both the technical and commercial aspects of these projects, therefore, it is close to the conclusive steps, and I personally expect to see the OBS unit back to work in 1H 2017. Considering also that the management finally expects significant improvements next year, the OBS unit is likely to provide great satisfaction to both investors and the insiders.
4Q
Since the OBS unit will be cold-stacked during the 4th quarter, we have to expect only some cash burning from that unit, but as we have already seen in previous declarations, balance sheets and earnings releases, the cash burning from that unit will be around a restrained $3M/Q.
Even if this unit will not generate additional revenues, the last quarter will probably bring good results from the end of year data library sales. CEO Brian Hanson has reported there are a number of ongoing conversations with customers and this activity level supports a good quarter for data library sales.
In addition, ongoing work in the Gulf of Mexico is expected to provide great results starting from this coming fourth quarter: ION Geophysical is working on a project in partnership with WesternGeco; they collected together some of WesternGeco data from last year's acquisitions and they are reprocessing those data. At this point, given the high potential locations, a lot of companies are expected to be interested in this business, and there is high expectation for license sales of that data libraries.
Insiders and institutional ownership
A very important factor that strengthens my optimism is that director Lapeyre James has bought 320,100 shares in the last 3 months, which is roughly 50% of the insider acquisitions that have occurred during the last 12 months. Specifically, only 843 shares have been sold during the last 12 months: it is a very promising situation.
If we consider the institutional ownership too, things are getting brighter even here: the institutional ownership has increased by 757,619 shares during the last quarter, from 37.75% to 43.78% of the outstanding shares.
Trump's wind of change
And here it comes, the Trump factor: even if the oil price is still suffering a relative downturn due to the lack of an agreement between OPEC and non-OPEC nations, the election of Donald Trump is sure to bring up some pressure from the bottom.
The 45th USA President wants to exit from COP21, wants to shut down any kind of protection and favoritism towards the green economy, he wants to erase the Clean Power Plan nominees, he wants to deregulate the fossil fuel market and he strongly believes that global warming is literally a "bulls**t" (on this last one, he said it was a joke, but the E.P.A. favorite candidate is Mayron Ebell, a prominent climate change skeptic).
While Trump probably will not be able to fully realize all in his program, it is clear that his election is going to give a positive pressure on oil prices and the entire Oil & Gas market: fossil fuel markets will be more competitive and the consumption of oil derivatives may improve together with investments.
Obviously, the oil price still suffers from the lack of agreement between OPEC and non-OPEC nations, therefore, a turnaround is still not behind the corner, but the actual scenario looks better. The fact that the OBS unit will very likely generate additional revenues next year greatly increases the probability of a profitable 2017.
Be aware that the actual stock value would be heavily undervalued if ION Geophysical will continue on this track. Recalling my first article about ION Geophysical, this stock was running with a forward P/E of 16.25 and a forward P/S of 2.03 during year 2011. I personally expect the fourth quarter to provide $65M revenues, bringing the 2016 revenues a little higher than $200M. Thus, if we consider the future OBS projects ($100M+) and the improvements expected from the management, the potential 2017 revenues will be well beyond $300M, while profits could be conservatively expected to be around $20M. Now, the forward P/S sets a stock price of $51.6 for revenues of $300M, while the forward P/E sets a stock price of $27.6 for profits of $20M. Considering also that the company has managed to successfully deleverage a part of its debt while extending the remaining part, the outlook is bright.
Since I am confident in the actual management, which has been able to go through this difficult period with great results, I reiterate my buy advice with a price target of $30 within 12 months. This target may be even revised for better if the company will continue on this track without making mistakes.
Disclosure: I am/we are long IO.
I wrote this article myself, and it expresses my own opinions. I am not receiving compensation for it (other than from Seeking Alpha). I have no business relationship with any company whose stock is mentioned in this article.
Additional disclosure: The author does not guarantee the performance of any investments and potential investors should always do their own due diligence before making any investment decisions. Although the author believes that the information presented here is correct to the best of his knowledge, no warranties are made and potential investors should always conduct their own independent research before making any investment decisions. Investing carries risk of loss and is not suitable for all individuals.
Editor's Note: This article covers one or more stocks trading at less than $1 per share and/or with less than a $100 million market cap. Please be aware of the risks associated with these stocks.