U.S. stock investors are buzzing over the prospects of a new administration slashing the corporate tax rate from 35% to 15%. They may also provide a tax repatriation holiday at an even lower rate. The thinking goes that such a tax cut will send a tidal wave of corporate profits flooding back into the domestic market that will stimulate capital spending and send stock prices soaring on their next leg to the upside. Perhaps this optimistic scenario will come to pass. But if history is any guide, the actual impact from any future profit repatriation on the U.S. stock market and the economy may fall short of expectations.
Reflecting On Past Repatriation
Of course, it was not long ago when U.S. fiscal policy makers last enacted legislation designed to encourage profit repatriation. It was just twelve short years ago when the The American Jobs Creation Act of 2004 ushered in the last wave of companies bringing back profits from overseas. As part of the legislation, corporations had the opportunity to bring profits back to the United States during the 2005 calendar year at a special 5.25% tax rate, which was even lower than the 10% rate proposed by the President elect. The policy resulted in a total of 843 corporations repatriating $312 billion that qualified for the lower tax rate.
So how did the U.S. stock market as measured by the S&P 500 Index (NYSEARCA:SPY) respond to what was a meaningful wave of profits flowing back to the U.S. in 2005? Put simply, the response was subdued at best.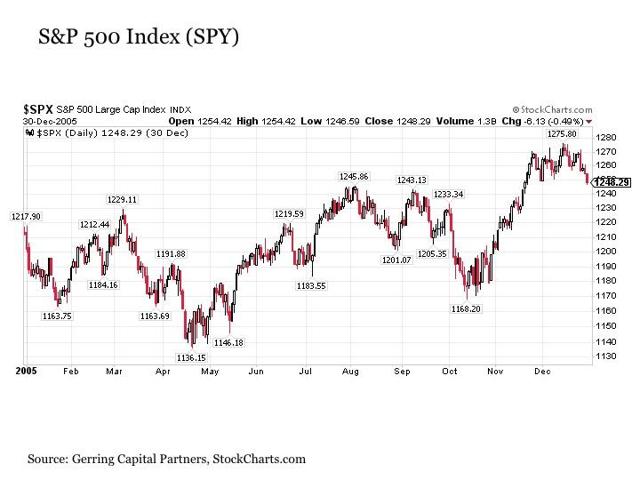 The stock market did manage to post a modestly positive return in 2005, but the results were uneven throughout much of the year. This included stocks trading down by as much as -4% for the year as late as mid-October before a strong November rally saved the year. What was also notable was the fact that the multiple on the S&P 500 Index compressed over the course of the year from 20.7 times GAAP earnings to 17.8 times.
But what of the flood of capital coming back from overseas? Unfortunately for the U.S. economy, much of this money did not make its way through to capital expenditures or the hiring of new workers. Instead, a vast majority of the money went to fund dividends and buybacks for the shareholders of the firms directly involved in the repatriation activity.
So what about those specific firms most involved in repatriating profits in 2005? Did they at least see a meaningful boost to their stock prices?
The following is a list of seven companies that were among the most active in bringing profits from overseas back to the United States. Overall, this select group of seven repatriated a combined $84 billion in 2005, which represents more than a quarter of the entire amount returned by all 843 companies that year.
Pfizer (NYSE:PFE)
Merck (NYSE:MRK)
Procter & Gamble (NYSE:PG)
IBM (NYSE:IBM)
PepsiCo (NYSE:PEP)
Honeywell (NYSE:HON)
Ford (NYSE:F)
The following are the stock price charts of these companies in 2005.
C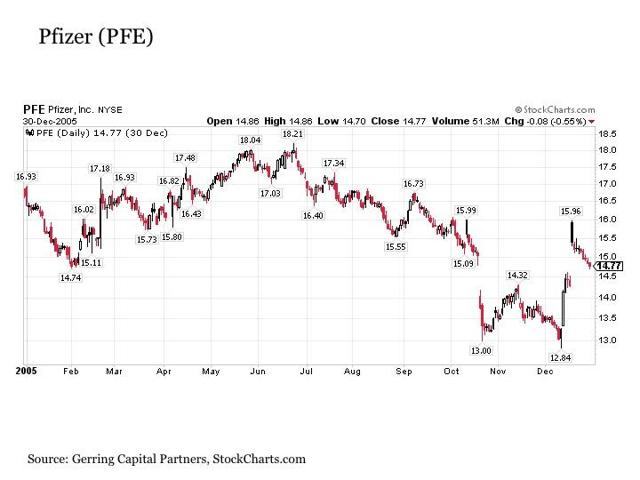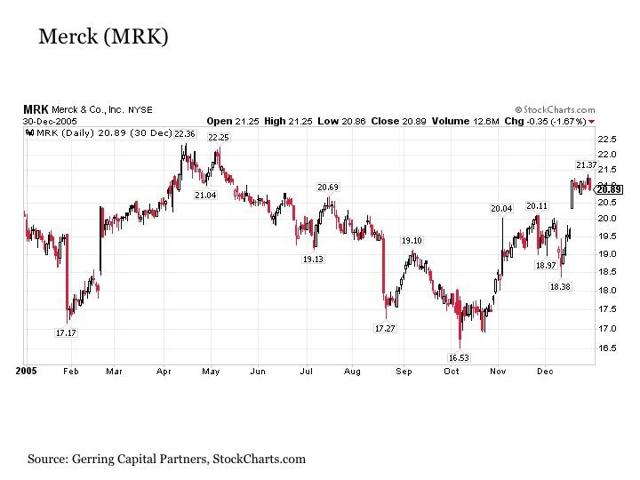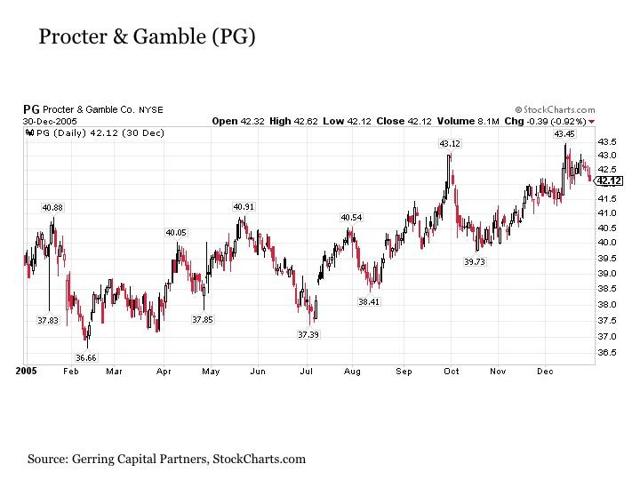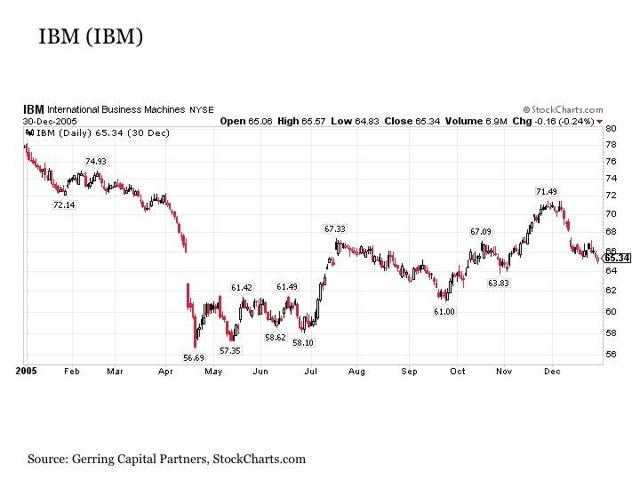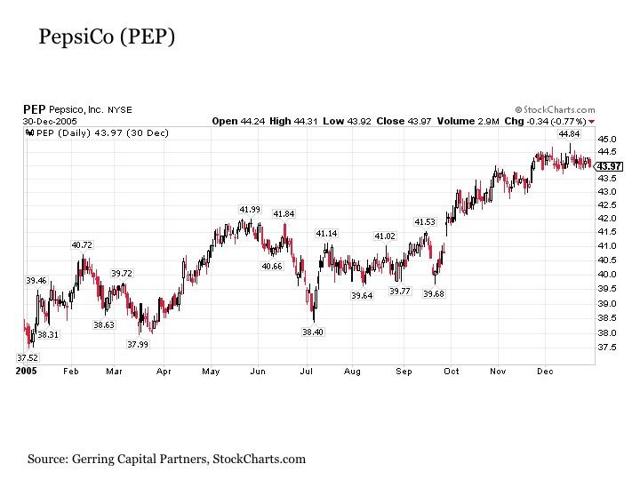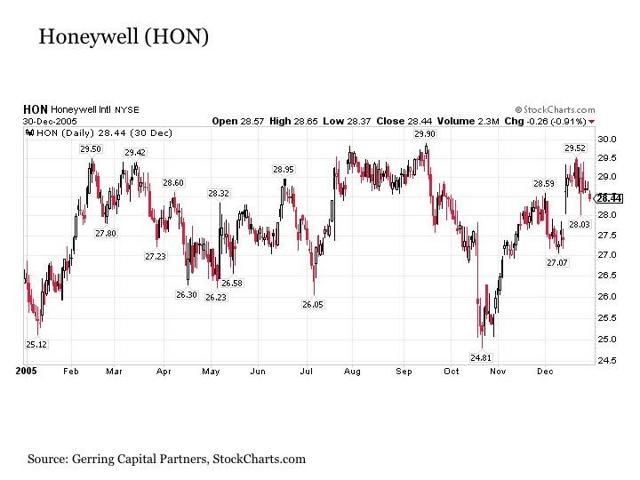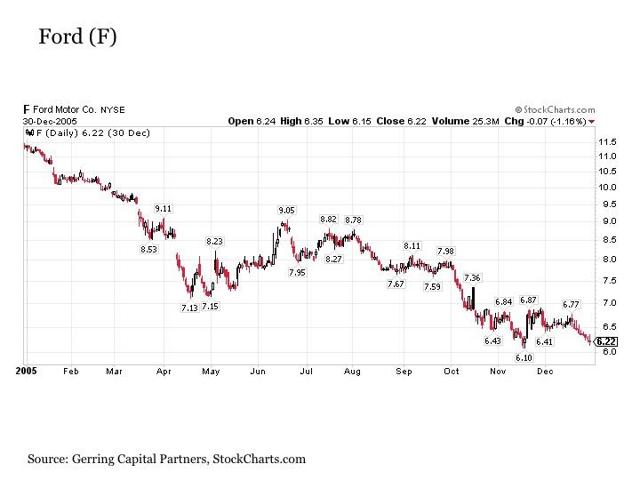 So how did these repatriators perform with the tailwind of profits returning from overseas according to the charts above? The performance was mixed at best and somewhat poor in reality. Companies like IBM and Ford Motor finished the year meaningfully lower, while others like Pfizer were down marginally. Merck was essentially flat, while Procter & Gamble and Honeywell did manage to squeeze out some gains during what was an otherwise choppy year. The only stock that performed decidedly well thanks to a strong fourth quarter rally was PepsiCo.
Certainly, other forces were at work that influenced the individual stock price performance of each of these companies. But what the above charts highlight at a minimum was that the force of measurable profit repatriation was not enough to negate any such negative forces and lift the stock price higher.
Bottom Line
Perhaps the next wave of profit repatriation will be different. After all, the pool of overseas profits currently eyed for potential repatriation is meaningfully larger at $1.4 trillion versus what was $368 billion on an inflation adjusted basis back in 2005. And the stock market sure does behave differently today with its relentless determination to rise no matter what is thrown at it both good and bad.
But what the last profit repatriation wave demonstrates if nothing else is that investors should not simply assume as given that the next repatriation phase will send stocks soaring. In fact, they may not even boost the share prices of those companies most directly engaged in future repatriation activity at the end of the day. This may be particularly true if the U.S. Federal Reserve is raising interest rates as they were in 2005 if and when this repatriation activity starts to take place in the future.
Disclosure: This article is for information purposes only. There are risks involved with investing including loss of principal. Gerring Capital Partners makes no explicit or implicit guarantee with respect to performance or the outcome of any investment or projections made. There is no guarantee that the goals of the strategies discussed by Gerring Capital Partners will be met.
Disclosure: I am/we are long PFE,MRK.
I wrote this article myself, and it expresses my own opinions. I am not receiving compensation for it (other than from Seeking Alpha). I have no business relationship with any company whose stock is mentioned in this article.