Managing your own stock portfolio is not easy. One of the many important decisions is choosing between quality and returns.
Is there a cost in buying a higher quality company over a lower quality one? Is a higher quality company expected to deliver lower returns?
Let's explore the answers with some examples.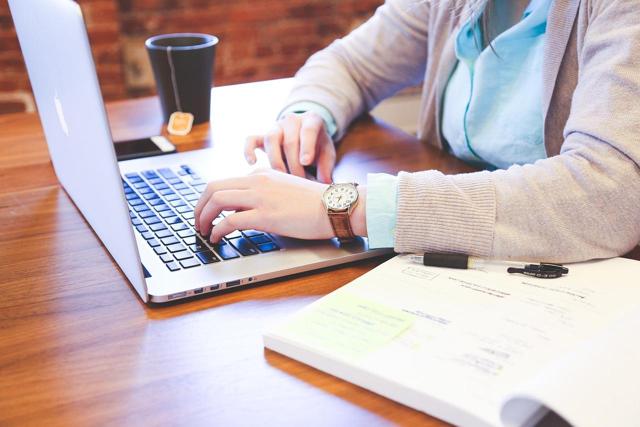 Quality companies tend to trade at premiums
Some say you can get quality and returns too. The rationale being that when you buy quality companies, their steadily rising earnings will lead to steadily rising share prices.
However, it can be an act of capital destruction to buy even the highest quality of companies when they're overpriced.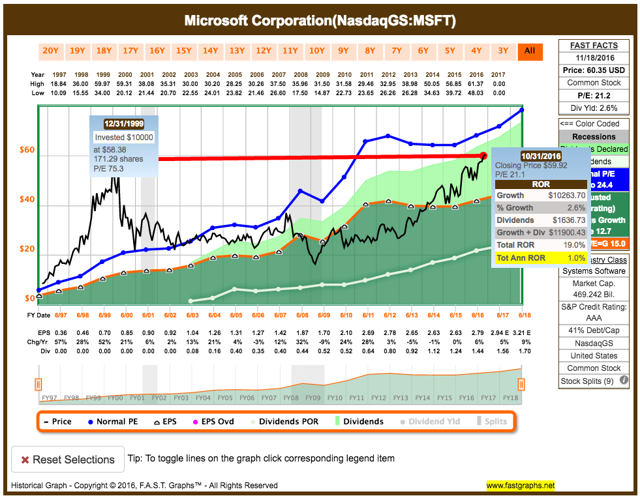 If an investor bought Microsoft Corporation (NASDAQ:MSFT) at the peak of the Internet bubble, it would have taken about 17 years for his investment to break even.
There are many other less extreme examples of quality companies which tend to trade at premiums. The Coca-Cola Co (NYSE:KO) is one such company, and many view its dividend to be safe.
In the last two decades or so, it has normally traded at a premium multiple of 25. In a more recent period, Coca-Cola's normal multiple has been compressed to 19.5.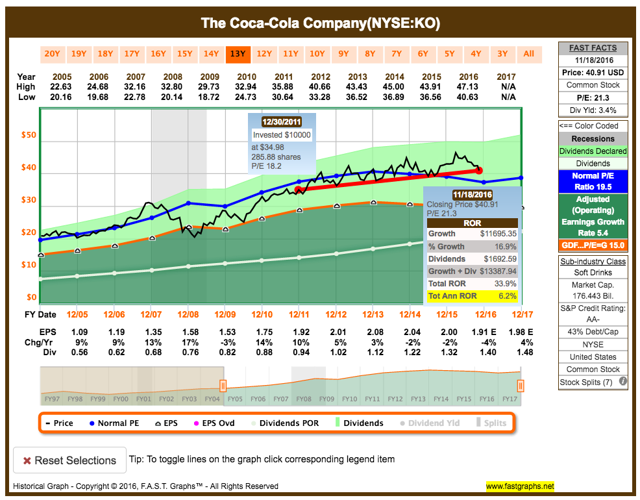 Even though the beverage company is expected to earn roughly the same earnings (on a per-share basis) this year compared with in 2011, the shares trade at a higher multiple (21.3 versus 18.2).
Additionally, the company has continued to hike its dividend every year since 2011. This combination of more expensive shares and stagnant earnings is alarming.
Although Coca-Cola yields 3.4% (versus 2.7% at the end of 2011), the payout ratio is expected to be much higher this year at 73% (versus 49% before).
Some analysts believe that in the next 3-5 years, Coca-Cola's earnings per share can grow at about 5% per year. However, the consensus estimate (across 23 analysts) at Thomson Reuters looks worse at 1.8%.
In either case, Coca-Cola looks overpriced. If it grew at 5% per year for the next 3 years, it'd deliver the following annualized returns based on the following multiples.
| | |
| --- | --- |
| P/E | Annualized Returns (%) |
| 21 | 10.4 |
| 19.5 | 8 |
| 18 | 5.6 |
For a stable investment, such as Coca-Cola, some investors might accept getting an 8-10% annualized return.
What if it grew at a rate of 1.8% instead? It'd deliver too low of a return for my taste.
| | |
| --- | --- |
| P/E | Annualized Returns (%) |
| 21 | 6.2 |
| 19.5 | 4 |
| 18 | 1.6 |
Even though Coca-Cola's dividend remains safe, I'd personally prefer to earn higher returns than 4-6%. There are probably better investments elsewhere.
Since Coca-Cola is expected to grow slower, I probably won't pay more than a multiple of 18 for the shares, which would be about $34.70 per share and just hitting the yield of 4%. However, it might take a recession for it to reach that yield.
Some say that if you're taking on the risk of investing in stocks, you might as well invest in slightly riskier investments for higher returns instead of getting, say 6% returns.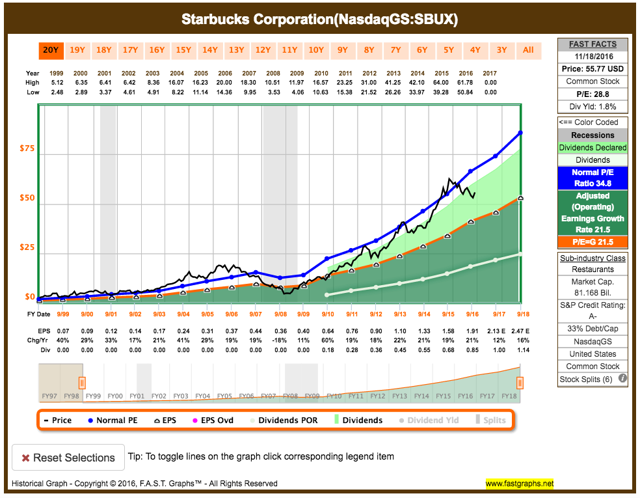 For example, some would view Starbucks Corporation (NASDAQ:SBUX) as a higher risk investment because it trades at a high multiple and we don't know if its long-term growth rates of 16-18% will materialize or not.
Do quality companies deliver more stable returns?
Quality companies probably won't give the highest returns, but will likely deliver more stable returns. Other than the quality of the company, there are other factors that would contribute to whether an investment will deliver stable returns or not: the valuation you paid and the nature of the business.
Valuation
If an investor overpaid for a company, she will likely get a more wild ride to the downside. Let's use CVS Health Corp (NYSE:CVS) as an example.
Buying it at the July 2015 peak would have been devastating as it led to a slide of 34%.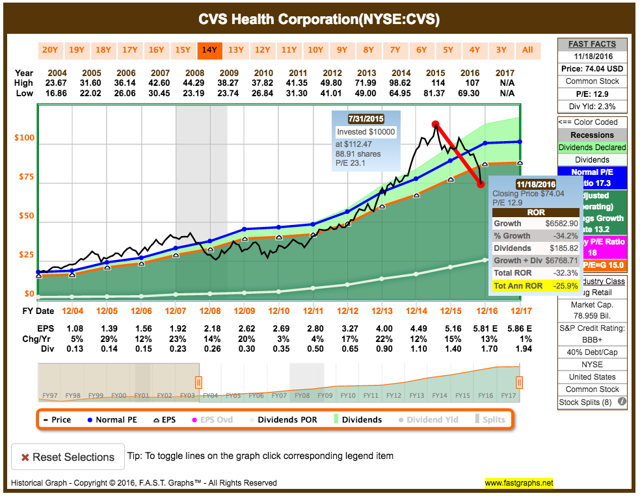 Buying it at a fair multiple of 15 would only have led to a slide of about 12%. Of course, usually, if a company is bought when it is undervalued, it's even better.
Nature of the business
Cyclical companies are typically volatile in nature. They include industrials, such as W W Grainger Inc (NYSE:GWW) and commodity-related stocks such as Exxon Mobil Corporation (NYSE:XOM). These types of companies will be harder to hold on to than stable businesses such as consumer staples and utilities. Again, even for the highest quality stable companies, investors should try not to overpay for them.
I find that depending on the quality of an industrial or a commodity-related stock, it might make sense to start buying in a down cycle after they've retreated 30-50%. Then, there are ones like 3M Co (NYSE:MMM) which hardly looks like a cyclical stock based on its long-term earnings graph, even though it's in the industrials sector.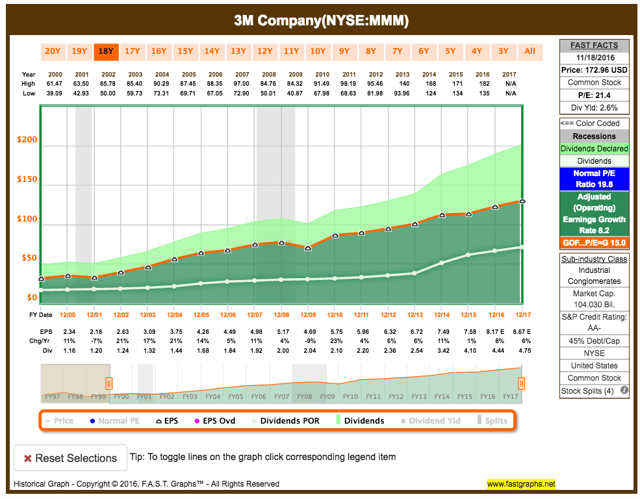 Do lower-quality companies deliver higher returns?
Lower-quality companies don't necessarily give higher returns. They could have high returns potential, but they come with great risks as well.
Let's take Seadrill Ltd (NYSE:SDRL) as an example. There were some bullish articles on it in 2014 as energy prices and its shares slid. The company ended up eliminating its dividend by the end of that year, but I don't blame it.
The dividend of any commodity-price reliant company should be examined more thoroughly or even better yet, don't buy such companies for their dividends unless they have Exxon Mobil's type of quality.
Conclusion
Investing is not as simple as maximizing returns. Other considerations include aiming for a low-volatility portfolio by putting a large weighting in stable businesses such as consumer staples and utilities.
However, even for the best stable stocks, one should not overpay for them, as doing so will likely increase the volatility of one's portfolio (as the shares head downward depending on how significantly one had overpaid).
Higher quality companies tend to trade at a premium, which in turn might lead to lower returns compared to investing in a lower quality company.
If you buy stable companies at a reasonable valuation, the companies should add stability to your portfolio.
Share your thoughts in the comments below
Would you accept lower returns for a more stable or higher quality investment?
If you like what you've just read, consider following me. Simply click on the "Follow" link at the top of the page to receive an email notification when I publish a new article.
This article first appeared in my premium service, from which my subscribers get priority attention and gain access to my real-time buys and sales. Feel free to try the service for free for two weeks.
Disclaimer: This article is not financial advice but consists of my opinions and is for educational purposes only. Additionally, the information provided is believed to be accurate but is not guaranteed to be so. Please do your own research and due diligence and consult a financial advisor and or tax professional if necessary before making any investment decisions.
Disclosure: I am/we are long SBUX, CVS.
I wrote this article myself, and it expresses my own opinions. I am not receiving compensation for it (other than from Seeking Alpha). I have no business relationship with any company whose stock is mentioned in this article.