In a short period of time readers and I have been pleasantly surprised by the outperformance of this model portfolio.

Figure 1: Ceviche Fund Snapshot November 19th
While the fund takes a "go anywhere" approach, lately the opportunities we've been seeing are in biotech companies that are undervalued relative to their future prospects, with catalysts on the way that could result in near to medium term share price appreciation.
In hindsight, it wasn't great timing when I started the fund near the beginning of correction in biotech. However, when it comes to the markets in general I don't try to predict future movement- instead I look for price action, money flow, and the fundamental story on individual stocks I take positions in.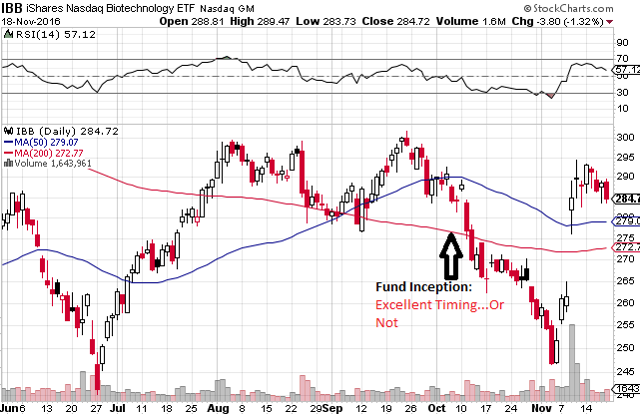 Figure 2: IBB stock chart (source: stockcharts.com)
I feel that biotech has bounced back very quickly, and while it could continue to surge much higher I'd like to be more cautious in the future as concerns on drug pricing and other market factors remain.
Let's progress to current trades for the fund and the rationale behind them.
Selling Out
We are selling out of our position in Medgenics (MDGN) for a slight gain. I was expecting a much bigger runup into data. While there is plenty of upside here (and exponentially so if trial data is positive), as it's a binary bet, I'm out.
Taking Profits
We are selling half of our positions in Corcept (NASDAQ:CORT) and Novocure (NASDAQ:NVCR).
We've realized a 40%+ gain in the former and it has plenty of upside left in my opinion. The latter has pivoted from being my biggest loser to a 16% or so gain, but the stock's muted reaction after positive trial data and a decent quarter lead me to take some of my position off the table.
Adding to Positions
We are increasing our stakes in Idera Pharmaceuticals (NASDAQ:IDRA), Abeona Therapeutics (NASDAQ:ABEO), Ritter Pharmaceuticals (NASDAQ:RTTR) and Retrophin (NASDAQ:RTRX) as follows:
Retrophin- Add 100 shares. The thesis on Retrophin continues to progress nicely- management has reached an agreement with the FDA under SPA for a pivotal trial of RE-024 in PKAN. BMO Capital Markets has a $40 price target on shares, while Leerink Swann raised theirs to $32. I consider the company a top buyout idea for 2017 as well.
Idera Pharmaceuticals- Add 1200 shares. Over a week ago Idera reported data supporting the mechanism of action for IMO-2125. The drug candidate has not exhibited dose-limiting toxicity to date, as dose escalation and enrollment in the trial continue. If data in metastatic melanoma patients refractory to anti-PD-1 treatment continues, this one could be a big winner.
Abeona Therapeutics- Add 250 shares. The stock took a temporary tumble after announcing a secondary offering to extend its cash runway. With $42 million more of cash, the initiation of EB-101 phase 2 trial in epidermolysis bullosa,and very promising initial data in Sanfilippo syndrome Type A, I believe this one deserves a higher valuation more in line with other successful gene therapy companies.
Ritter Pharmaceuticals- Add 700 shares. The stock appears to be basing around the mid $2s after a making a run at $3 a few weeks ago. The stock is a wild card, with a market capitalization of around $20 million that compares favorably to a $1.2 billion market opportunity. The company's fundamentals continue to improve, having raised $5 million in a secondary and initiated its twelve month extension study to evaluate the long term durability of its drug candidate RP-G28. With data readout coming in the first quarter of 2017, I expect the stock to run hard into results, offering the opportunity to take profits and play the results with house money.
Concluding Thoughts
I have quite a long watchlist, with many ideas still in the biotech sector. I'm trying to diversify, but I won't sacrifice high conviction just to make the Ceviche Fund more balanced. Stay tuned for weekly or bimonthly updates as we look to establish new positions and let our thesis play out in existing ones.
Disclosure: I/we have no positions in any stocks mentioned, but may initiate a long position in RTTR over the next 72 hours.
I wrote this article myself, and it expresses my own opinions. I am not receiving compensation for it (other than from Seeking Alpha). I have no business relationship with any company whose stock is mentioned in this article.
Editor's Note: This article covers one or more stocks trading at less than $1 per share and/or with less than a $100 million market cap. Please be aware of the risks associated with these stocks.