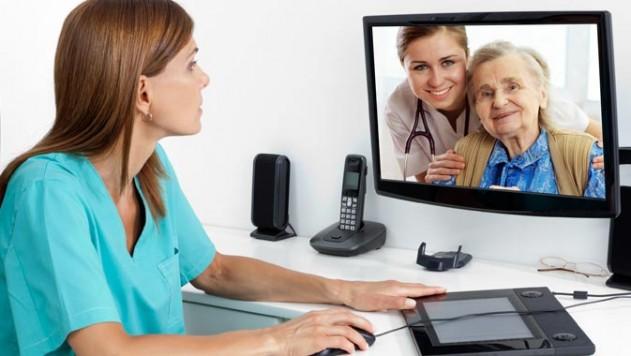 A few days ago, The Street Sweeper wrote a short thesis on Teladoc (NYSE:TDOC), in his article titled "Trump's Obamacare Promise: Teladoc's Code Blue?" His short thesis had several relevant arguments, including:
Obamacare was previously said to be a positive catalyst for Teladoc. If that is so, then Trump winning the election needs to be seen as a negative, since Trump is certain to scale back Obamacare. Any scale back in healthcare availability can reduce the target market for Teladoc.
Teladoc operates under an extremely competitive market where high margins are unlikely to be obtained.
As so, Teladoc burns cash hand over fist (~$15 million per quarter) and operates at a consistent loss.
Teladoc's business model might be structurally unsound and it faces customer complaints.
By itself, The Street Sweeper already made a convincing argument for selling short Teladoc. This led me to do my own due diligence on the stock. What I present below is the result of that due diligence.
Additional Due Diligence
My due diligence confirmed The Street Sweeper's thesis, but it also added a few additional reasons to sell short the stock, namely:
Teladoc's "emergency acquisition." On June 30, 2016, Teladoc announced the HealthiestYou acquisition, effective July 1. This in my eyes is extraordinary: announcing an acquisition which closes one day later. The purpose, in my view, was to have the acquisition impact the entirety of Q3 2016.
The effect was relevant. With the acquisition announcement, Teladoc provided updated guidance. When it came to revenues and EBITDA, the guidance reflected the disclosed HealthiestYou numbers, adding $8 million in revenues to the remainder of the year (HealthiestYou had $8 million in revenues during H1 2016) and keeping EBITDA guidance unchanged (because HealthiestYou operated at EBITDA breakeven). It is thus likely that the rest of the guidance also was increased by HealthiestYou's recent (but undisclosed) numbers, namely the 40k jump in visits expected for the remainder of the year.
Stripping out the effects from the acquisition, a large growth slowdown can be seen. Q3 2016 revenue growth was actually ~+37% year-on-year and not the reported +62%. Moreover, the year-on-year revenue growth would have fallen from +44.9% the quarter before. Also, if we remove 20k visits from Q3 2016, the number of visits would have dropped by 8.3% q-o-q, and would have continued a strong trend of reduced visits/membership.
Teladoc reduced revenue guidance during its Q3 2016 earnings. In what concerns revenues, Teladoc beat revenue guidance for Q3 yet reduced revenue guidance for 2016 by a full $5.5 million, which all had to impact Q4. This is in a company guiding for $36.5 million in Q4 2016 revenues, so it's a very meaningful reduction. Also, negative surprises/developments such as reductions in guidance don't see their effect exhausted with the announcement, which is a small edge favoring short positions.
Teladoc increased its loss guidance for the year, which means it's not improving its profitability in spite of its larger scale. Indeed, EBITDA loss for the year was increased by a full $5.5 million (same as the revenue reduction).
Teladoc reduced visits and membership guidance during its Q3 2016 earnings. In what concerns visits, it reduced guidance by 7,500 visits for the year. This marries well with using the acquisition for growth and even that failing.
Overall, what this added information represents is a business undergoing a significant slowdown. Since the business operates at an EBITDA loss and all it has to convince investors is its growth, this is very relevant for the stock. Moreover, the emergency acquisition means management is keenly aware of this slowdown and is trying to mask it. Finally, the reduced guidance means that even the attempts to mask it are being insufficient.
Conclusion
My added due diligence on Teladoc confirmed The Street Sweeper's short thesis and added that the company is seeing a rapid slowdown in growth that's being masked by an emergency acquisition.
The company guided lower in spite of having bought a fast-growing business (HealthiestYou had revenues of $10 million for the whole of 2015, and $8 million for just H1 2016). This means even the acquisition is being unsuccessful at masking business troubles.
In light of this, at ~6.4x EV/sales and running at a deep EBITDA loss, Teladoc is a clear short.
Disclosure: I am/we are short TDOC.
I wrote this article myself, and it expresses my own opinions. I am not receiving compensation for it (other than from Seeking Alpha). I have no business relationship with any company whose stock is mentioned in this article.