Source: Jernigan Capital
Jernigan Capital (NYSE:JCAP) is a lender that is classified as a REIT (Real Estate Investment Trust). Jernigan Capital began trading on the New York Stock Exchange in 2015. Shares of the REIT performed poorly in late 2015 and early 2016. Similar to National Storage Affiliates (NYSE:NSA), I believe there is a buying opportunity right now for shares of JCAP. My last article mentioned JCAP and focused on National Storage Affiliates. In this article, I will dive into the benefits and caveats of owning JCAP's shares.
What is Jernigan Capital? To answer questions about the self-storage lending REIT, it helps to know about Dean Jernigan.
Who is Dean Jernigan?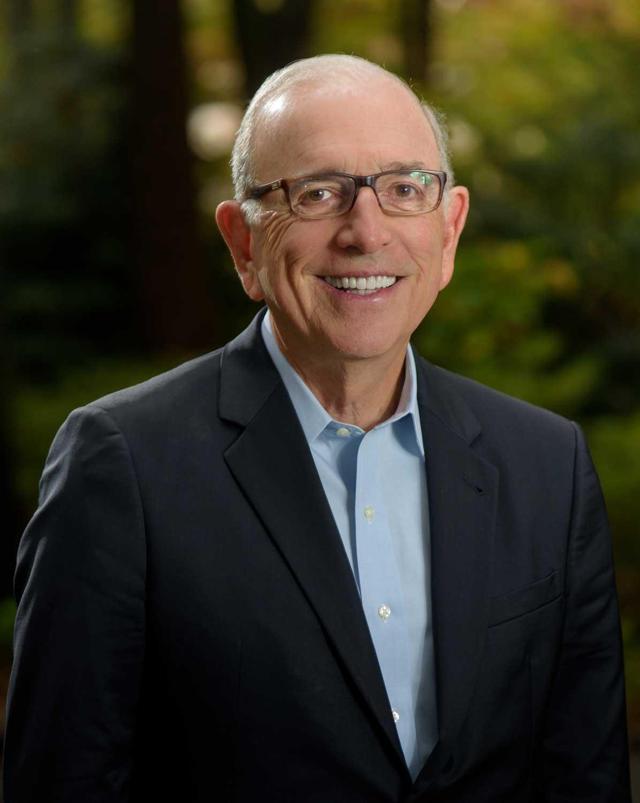 Source: Jernigan Capital
Dean Jernigan knows storage. Dean knows lending. Dean knows what it takes to build a team of professionals that create value.
Back in 1984, Mr. Jernigan started with a single property that grew into more than 570 properties at its peak. If you invested in Storage USA, you know that the company returned over 17% compounded annual return while Dean was at the helm. Storage USA was eventually sold to GE (NYSE:GE) Capital. While most wealthy individuals would hang it up after a smashing success like Storage USA, Dean forged ahead and accepted another challenge.
In 2006, Dean Jernigan was asked to lead a $2 billion REIT in need of rebuilding and rebranding. Dean accepted the position of CEO at U-Store-It and the company became CubeSmart (NYSE:CUBE). As I referenced in my previous article, CubeSmart performed very well coming out of the great recession and Dean's lasting impact continues to be a theme for CUBE and storage industry. When Mr. Jernigan left CUBE, the company had grown to a $4 billion market capitalization. Considering the Storage USA and CubeSmart track record, Mr. Jernigan seems to have the Midas touch in the industry.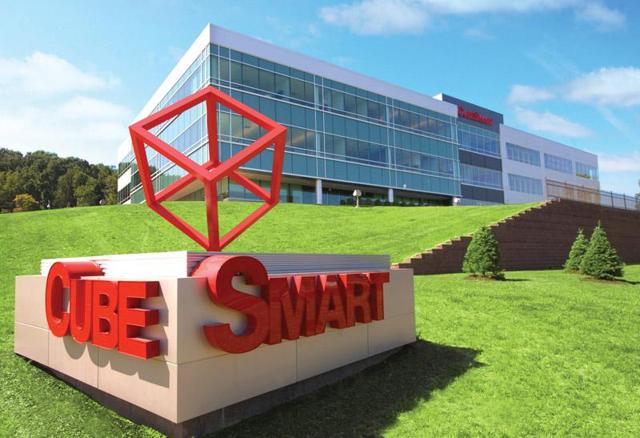 Source: CubeSmart
With Mr. Jernigan leading the way, Jernigan capital was formed in 2013. It is laser focused on lending to self-storage developers. A significant amount of its value proposition is based on its expertise. Mr. Jernigan has passed his knowledge to a team of hard working professionals who are truly committed to their partners, the industry and to their shareholders. JCAP went public in early 2015 and raised over $100 million of funds to commit to storage developers.
How does the Jernigan Capital lending platform operate?
A typical self-storage developer needs capital and expertise. While industrial and multifamily developers can easily obtain capital and expertise in their respective areas, a self-storage developer doesn't have the same luxury. Municipalities tend to frown upon storage developers because they don't create as many jobs or as much tax revenue compared to an industrial plant or a multifamily apartment. In addition, banks are less excited about funding self storage. For today, I will focus more on the lending aspect of a self-storage development.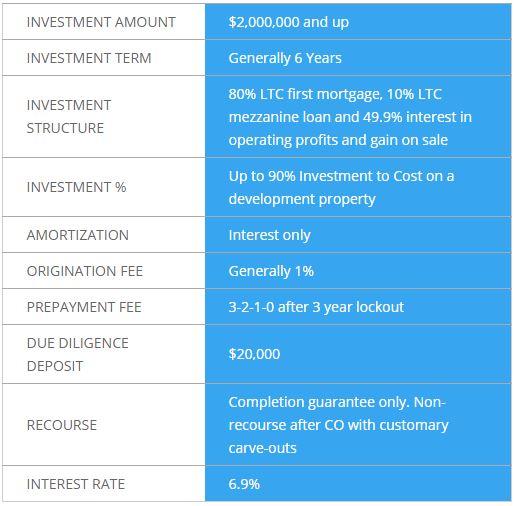 Source: Jernigan Capital
Lending 101 in the 1990s was described as such: Borrow capital at 3%, lend at 6%, and tee off at the golf course by 2pm. Shares of bank stocks ripped higher and ample self-storage supply came to market. While self-storage industry leader Public Storage (NYSE:PSA) grew relatively slowly in the '90s, banks including JPMorgan Chase (NYSE:JPM) performed very well. Following the global financial crisis, the "invisible hand" moved capital away from banks and into stable growers and dividend payers. For example, shares of JPM showed very little growth from 2007 to 2014. Meanwhile, a lack of self-storage supply allowed storage REITs such as PSA to fill units, raise rents, and provide an excellent return to shareholders.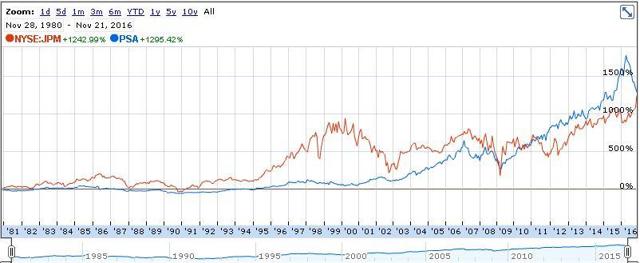 The rules have changed. Banks are no longer excited about lending to tech startups or first-time self-storage developer as they once were. The tech bubble burst and the real estate market crashed. Bankers are no longer hanging out it in hot tubs with Newt Gingrich, Janeane Garofalo, and Scottie Pippen.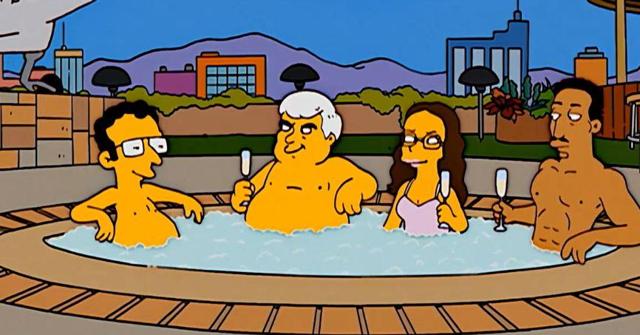 Source: Simpsonsworld.com
The great recession and the concurrent global financial crisis created new rules for lenders. The Basel Accords, Dodd-Frank, and other various regulations have altered the banking landscape. In short, it is more difficult for a developer to get capital for their projects.
Solution: Borrow from Jernigan Capital
A developer in Colorado needs a line of credit to develop a state-of-the-art self-storage facility. The facility is climate controlled and has all the necessary entitlements, building permits, and cumbersome details figured out. The developer wants a development partner with deep pockets. The developer knows Dean Jernigan because nearly everyone in the storage industry has heard his name. So Jernigan Capital provides an $11 million development loan to fund the investment in Colorado. The multi-story 879 unit facility will deliver 86,657 net rentable square feet of climate-controlled storage to a high-income underserved area of suburban Denver.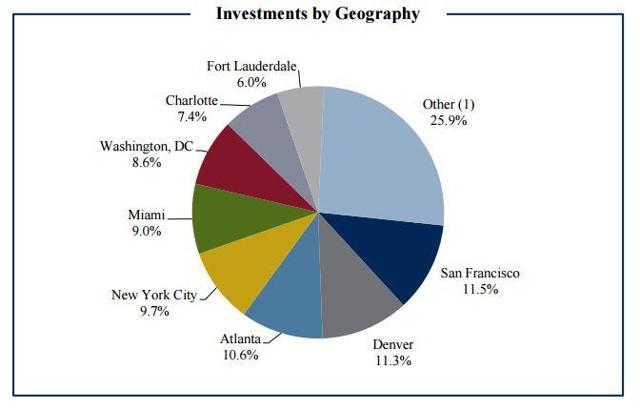 The same story has played out with Jernigan Capital providing a credit line earning 6.9% interest in addition to origination and underwriting fees paid to the company. While the 6.9% interest rate is commensurate with the risk Jernigan Capital is taking, there is an added bonus: equity. For every development that JCAP funds, a 49.9% equity interest in the development is given to it. This is a very important concept for a JCAP shareholder to understand.
Essentially, Jernigan Capital is loaning capital to become co-owners in high-quality facilities. According to my model, JCAP has more than $6 of book value per share that is not accounted for in the current book value. Until a facility sells, the equity that Jernigan Capital retains will not be reflected on the company's reported book value.
Given the opportunity to deliver quality product to undersupplied markets, developers have jumped on the opportunity to partner with Jernigan Capital.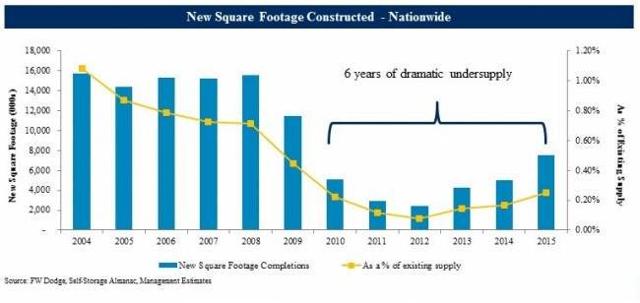 Source: Jernigan Capital
The lending model appeals to developers who need capital and expertise. Thus far, Jernigan Capital has funded developments across the country in undersupplied markets. There is not a single facility that has been funded without a rigorous analysis by Mr. Jernigan's team of experts. In fact, I have personally presented many funding opportunities to Mr. Jernigan's team and found it is extremely cautious. It wants to fund high-quality developments and so far it is doing just that.
Similar to the growth model used by National Storage Affiliates, Jernigan is carving a niche in the storage world. Where NSA is taking advantage of the opportunity to acquire or partner with regional storage operators, JCAP is taking advantage of the opportunity to develop. Mr. Jernigan has spoken highly of National Storage Affiliates on conference calls, and there could be a potential transaction between the two in the future. As NSA continues to grow, high-quality JCAP properties will become acquisition targets for NSA and the other storage REITs.
JCAP's shares appear to be undervalued based on the company's improving fundamentals. Additional access to capital has been obtained by JCAP and should allow the company to grow quite quickly. Initially, expenses at Jernigan Capital were higher than most sell-side analysts anticipated. This was addressed earlier in the year, and for now, expenses seem to be in line.
The Jernigan Capital lending model appears to be valid based on early results. As the company has made progress on developments, shares have turned around. After hitting an all-time low earlier in the year, JCAP's shares are now trading above $18.
Valuation
REITs and banks often trade above "book" value. For example, many banks in the S&P 500 bank index (NYSEARCA:XLF) trade above 1.5x book value. Considering the heightened risk that a developer has and the size of Jernigan Capital, I believe JCAP should trade at a more modest 1.2x book value. Currently, my model has JCAP achieving book value of $19 in 2017. Note that this does not include the projected $6 of added book value that JCAP retains today. All things considered, I believe JCAP should trade at $23 per share.
Disclosure: I am/we are long JCAP, NSA.
I wrote this article myself, and it expresses my own opinions. I am not receiving compensation for it (other than from Seeking Alpha). I have no business relationship with any company whose stock is mentioned in this article.
Additional disclosure: Avalanche Storage Group is in contact with Jernigan Capital regarding self storage development opportunities. No formal business relationship has been established.