Within the halls of Seeking Alpha, dividend growth has gained a reputation as a conservative equity strategy with appeal to a wide variety of investor types. Despite the allure, there is a great deal of subjectivity in terms of how stocks are selected for DG portfolios.
While I often stereotype the dividend growth investor to be someone at an elevated age or possessing above-average capital means, this certainly isn't an absolute. Younger investors who've taken a slow-and-steady-wins-the-race philosophy, or who possess a small capital stack, may also find themselves attracted to the compounding impact of dividend paying stocks.
As I've often reminded those that like to argue, bicker, or otherwise constructively criticize how some might choose to invest, it's less important how one goes about picking stocks than it is specifically when and what one chooses to invest in. Further, total return is not necessarily the guidepost that all investors may use to measure success, although I don't find it prudent for any investor to ignore that benchmark altogether.
If one chooses to cherry pick data, it's possible to claim that any strategy, dividend or otherwise, boasts merit superior to others. But let's face it, if there were truly any one bullet-proof way to invest, everyone would be already doing it.
Let's Be Reasonable
But, I digress. For the dividend investor, the key to success is first, determination of a path that includes securities with attributes favoring an outcome parallel to that specifically sought. If you're investing in Realty Income (NYSE:O) today, with expectations for a five-year yield-on-cost outcome of 10% on a 4.3% initial purchase, you're not being realistic. On the other hand, if you're going in expecting a 6% outcome, you're being much more reasonable.
If you buy Prospect Capital (NASDAQ:PSEC) today, seeing the 12.5% dividend as bullet-proof, you're not being reasonable. You need to be aware that the company dropped its dividend by 25% just two years ago, and is starting to falter on dividend coverage once again.
If you're unreasonable about the forward returns you may generate, the foundation of your entire income program starts to crumble.
Finding A Sweet Spot
Sweet spot is a semantic usually referenced in regards to the bond market. It refers to a yield point that is seen as an attractive risk-adjusted median when combining bond credit and duration attributes while also considering current yield curvature dynamics. If there is more visibility there or rising rates, sweet spot duration will likely be shorter. By the same token, if there is economic stability visibility, it's possible investors may see a credit sweet spot of decreasing quality.
Sweet spot may not matter to some bond investors who prefer the safety of investment grade credit or are apathetic to duration.
While credit and duration dynamics are obviously not the same in equity markets, there is some parallel. Some income investors may not invest in equities with credit ratings below a certain threshold, and others may not invest in a company without a certain length history of dividend growth. Others may set a basement yield for individual consideration or seek a blended portfolio yield, but set no specific security litmus.
Thus, for many, sweet spot might be preordained as a stock with investment grade credit that has paid a growing dividend for X number of years. This is the philosophy that tends to be pervasive amongst many dividend growth adherents. Consequently, there is large overlap in portfolios with names such as Johnson & Johnson (NYSE:JNJ), Coke (NYSE:KO), Altria (NYSE:MO), and others typically being held. I'd opine that there is significant merit to owning these kinds of companies possessing entrenched businesses and typically better-than-inflationary growth prospects.
For investors without yield or other litmus tests, but still seeking income producing stocks for a portfolio, the "sweet spot" of dividend growth may be up for fairly liberal interpretation. As of one those liberal types, I maintain a portfolio of dividend growth stocks with a wide variety of yield points.
Mine is admittedly a much more aggressive approach, in which I seek out attractive situations, regardless the depth (or height) of yield. This has led me to smaller-cap companies like Carriage Services (NYSE:CSV), a funeral home and cemetery operator, as well as Air Lease (NYSE:AL) an owner/lessee of airplanes to commercial carriers. Both pay less than a dime of dividend per quarter, but raised their payouts by 100% and 50%, respectively, over the past year.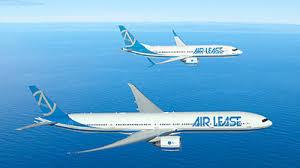 On the other end, there's Apollo Commercial Real Estate (NYSE:ARI), which currently yields about 10.5 percent. While the company has not been raising the dividend in traditional fashion, it is up 15% over the past two years. A recent accretive merger should enable directors to bump it once again next year. Still, I think high-yield dividend growth opportunities are likely to be few and far between compared to the number of high-yielders that will cut their dividends or perhaps increase and decrease payouts on a regular basis.
On a more philosophical/quantitative level, "sweet spot" dividend companies might be those with management viewed as consistently allocating capital in the most prudent of fashion. Honeywell (NYSE:HON), which is amongst my largest holdings, is a company that has expressed commitment to growing the dividend faster than earnings, given its low payout ratio. Though it has stumbled a bit this year, the company also continues to be acquisitive when opportunity knocks, positioning for future growth, and not resting on its laurels.
I'm not typically a fan of companies that hoard cash without specifying what their strategic plans call for. If you aren't going to do something with it, pay it out to shareholders.
For me, a sweet spot dividend growth company is one that is not only one that I think will grow the dividend, but also one in which I see total return visibility in as well. It is not enough for just the dividend to be growing. Because of that fact, I continue to take a pass on companies like Procter & Gamble (NYSE:PG) and IBM (NYSE:IBM), where both top- and bottom-line consistency has been unattainable near term.
In my view, patience isn't necessarily a virtue. Frankly, I think it's somewhat shocking that the market continues to reward PG with the multiple it does based on its past decade of operating performance. A product of continued ZIRP, I suspect.
Strategy Session
While market watchers seem to be calling equity strength over the past several weeks the "Trump rally," I'd be more inclined to call it the "Thank God it's over rally." More interesting is the strong move in bond yields, which have now moved about 100 basis points (10-year Treasury) from their post-Brexit mid-year lows.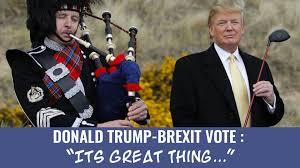 Near term, I think we'll see somewhat of a breather as the market deals with the Fed's likely 25bps rate increase at its December meeting. The market will also be digesting Trump's cabinet selections, which so far don't seem to be as concerning as some of the worrywarts out there were predicting.
In any case, tax loss selling could still make December somewhat turbulent, so have your shopping lists out and be prepared to act quickly, as value seems to be recognized before you can barely blink nowadays.
Case in point, two weeks ago in an article, I noted that many CEFs had become attractive due to widening discounts and rising bond yields. Two weeks later, some of the larger discounts have already narrowed, with most of the funds I mentioned up 5-10 percent, without much change in net asset value. I'd take my foot off the gas there at this point.
I haven't made any significant equity moves lately, and have been content to be holding somewhat pat. One purchase I did make was in the REIT space. I bought CubeSmart (NYSE:CUBE), a self-storage player. The company was at a 52-week low and yielding a notch above 3.5 percent. On a valuation basis, it's not dirt cheap comparatively speaking, but the company appears poised to deliver double-digit growth for the next few years in my estimation. The balance sheet is attractive. I would expect a dividend hike of at least 2 cents a quarter (9.5% hike on current rate) at the expected year-end announcement - and perhaps something much higher.
While optimism seems to have crept into equities near term, I think we continue to face significant domestic economic hurdles that should keep a relative lid on stock valuation and bond yields. Skyrocketing healthcare costs now coupled with the failure of Obamacare, a declining middle class, and a very slow, fragile housing recovery paint a somewhat mixed backdrop against record index highs on Wall Street.
Bond yield restraint should give continued lift to dividend growth stocks, however. But, just as this past year, the good times won't be felt universally. Sharp pocket corrections and black swan events continue to be likely and should be anticipated. All the more reason to err on the side of too much rather than too little income portfolio diversity in my opinion.
If you enjoyed this article, please "Follow" me to receive dashboard and real-time notification when I publish an article related to dividend stocks, new off-the-beaten-path dividend ideas, bonds, CEFs, interest rates, REITS and the current and forward macroeconomic environment.
Disclosure: I am/we are long AL, HON, MO, ARI, CSV, CUBE, JNJ.
I wrote this article myself, and it expresses my own opinions. I am not receiving compensation for it (other than from Seeking Alpha). I have no business relationship with any company whose stock is mentioned in this article.
Additional disclosure: Disclaimer: The above should not be considered or construed as individualized or specific investment advice. Do your own research and consult a professional, if necessary, before making investment decisions.