Stocks discussed on the in-depth session of Jim Cramer's Mad Money TV Program, Tuesday, November 29.
How should investors view a change of leadership in Washington. D.C.?
Mad Money's Jim Cramer, during his show Tuesday, spent time to survey the investment scene as a new administration takes charge in the nation's capital. For some time, the markets have taken their cues from the Federal Reserve. Investors liked gridlock in Washington. And they dived into dividend stocks given the low interest rate environment.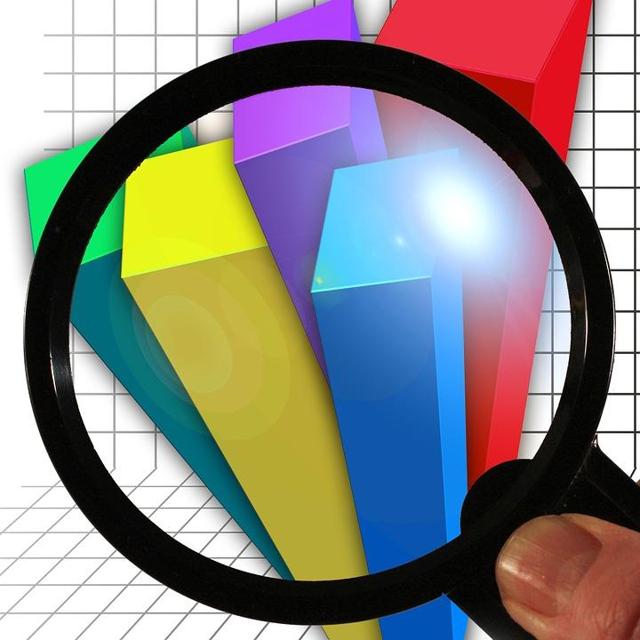 But with interest rates set to rise and a new president and Congress ready to take charge, does the strategy change for investors?
Lower interest rates have been a big storyline for several years. Not only have investors bought dividend-paying stocks offering better yields than bonds, companies have re-purchased stock using cheap debt. Some think higher interest rates may end these scenarios.
Cramer also pointed out many have stayed away from stocks given the impact the Fed and other central banks have had on markets. Some investors "have one foot out the door with the Fed tightening," he said. "Investors worry any minute now (the Fed) could pull the rug out from under the market."
But maybe those thoughts are misguided.
No doubt a Republican president and Republican-controlled Congress are favorable for business. Stocks may become more attractive with higher sales, not share buybacks. And Cramer said it's less likely the Fed will drive what happens next within the markets.
"The economy can breathe on its own, not propped up by the Fed or low interest rates," the Mad Money host said.
The bottom line: The Fed is no longer in the driver's seat. And investors should not focus just on low rates. If investors pay more attention to those items and not where the market is heading, "you could miss an opportunity," Cramer said.
Thor Industries: Happy Campers
Shares of Thor Industries (NYSE:THO) have been on fire. The stock is up 82% so far in 2016, recently hitting an all-time high. The RV maker reported strong fiscal first quarter results, with EPS of $1.49 a share beating estimates of $1.23.
CEO Robert Martin said the company is doing a good job developing RV products that are attractive among a large demographic, including younger populations. The 35-54 age group is the fastest-growing demographic for the company. And the company's products that sell for $75,000-$100,000 are becoming winners among more cost-conscious buyers, Martin said.
And the RV products expand just beyond camping and traveling for families, he said.
Time To Sell? Not So Fast
A few big-name stocks have recently witnessed downgrades. Does that mean it's time to exit?
Cramer suggested recent downgrades should be taken with a grain of salt. While markets are near all-time highs, and investors always are happy to take profits on a stock, the Mad Money host said investors should exercise some discipline when making those decisions.
The changing of the guard in Washington could be a positive for investors. The possibility of lower taxes also is a benefit.
Cramer said it's imperative investors stay patient and wait for a possible bigger payoff. That doesn't mean investors shouldn't take profits from time to time. But staying the course could be a winning strategy, he suggested.
EPR Properties: Hanging On
EPR Properties (NYSE:EPR) is down 15% since its August high (but still up 20% year to date). As investors shy away from REITs and other bond market alternatives given the expected rise in interest rates, EPR CEO Greg Silvers stressed his company is still a good deal for investors.
He pointed out EPR's monthly dividend. The company also has delivered 14% total shareholder return. And the business is involved in a number of growth areas.
EPR's primary focus is in recreation. The company is buying the Northstar California ski resort. And EPR is closing on deals with CNL Lifestyle Properties and funds affiliated with Och-Ziff Real Estate.
EPR also has properties supporting charter schools, which could get a boost if a Trump administration provides support for these entities.
Doing His Homework
There are a few stocks shared by viewers that stumped Cramer. The Mad Money host did some homework on a few names:
Tetra Tech (NASDAQ:TTEK): This consulting and engineering services firm may benefit from a boost in infrastructure spending. However, Cramer said a lot of the upside may already be baked into the shares. Given its focus on environmental projects and regulation, that may not be the best play with an incoming Trump administration. And a quarter of sales come from the federal government. Cramer said he likes the company, but this is one investors may want to avoid for now.
Nevsun (NYSEMKT:NSU): The company has mines in Serbia and Eritrea. Nevsun has a pristine balance sheet, no debt and a decent amount of cash. And the company could perform well with an improving economy. But the company's 5%-plus dividend yield may become less attractive when interest rates rise. "We can do better," Cramer said.
Penumbra (NYSE:PEN): This small-cap medical device company has seen strong growth for its vascular division. The stock is "far from cheap" but the valuation is justified, Cramer said. The Mad Money host suggested investors be patient and wait for a pullback.
AdvanSix (NYSE:ASIX): This spin-off from Honeywell (NYSE:HON) produces "Nylon 6," a synthetic material used in manufacturing packaging, textiles, carpets and fibers. The company faces stiff competition from China. Cramer said those holding the stock should sell into strength.
Calls Taken By Cramer
Big Lots (NYSE:BIG): Cramer said he prefers TJX Companies (NYSE:TJX).
Michael Kors (NYSE:KORS): Cramer said he's "not crazy about the handbag business and accessories." He suggested investors use strength to exit shares.
Air Transport Services (NASDAQ:ATSG): The Mad Money host said he prefers FedEx (NYSE:FDX) and UPS (NYSE:UPS).
Boeing (NYSE:BA): Cramer said Boeing has "the right planes" and good defense orders. "You want to be in Boeing."
U.S. Concrete (NASDAQ:USCR): Cramer said he prefers Martin Marietta Materials (NYSE:MLM).
Duke Energy (NYSE:DUK): The dividend-paying company may lose investors once interest rates go up. But Duke may benefit from a loosening of EPA rules. "I'm not going to tell anyone to sell Duke now," he said. "But when interest rates go higher these stocks go down."
::::::::::::::::::::::::::::::::::::::::::::::::::::::::::::::::::::
Jim Cramer's Action Alerts PLUS: Check out Cramer's multi-million dollar charitable trust portfolio and uncover the stocks he thinks could be HUGE winners. Start your FREE 14-day trial now!
Get Cramer's Picks by email - it's free and takes only a few seconds to sign up.