According to a recent Reuters article, Sirius XM Holdings (NASDAQ:SIRI) has agreed to terms for the settlement of a class action lawsuit brought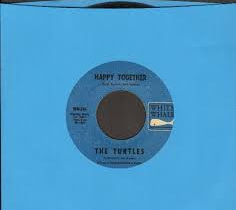 by Flo & Eddie over the use of pre-1972 recordings. The settlement, submitted to the court on Monday, reportedly calls for Sirius:
...to pay between $25 million and $40 million for past royalties, depending on the outcomes of related litigation, and enter a 10-year license agreement that could be worth between $45.5 million and $59.2 million.
Flo & Eddie is the corporation owned by Howard Kaylen and Mark Volman, two of the founding members of The Turtles, a 1960s rock group. The group had its first Top 10 single with a cover of "It Ain't Me Babe" in 1965, and two years later, its signature hit "Happy Together" reached number one and remained there for three weeks. The group also had several other Top 10 singles and more than a dozen in the Top 100 through the late 1960s.
A previous article noted that the two parties had agreed to settle, although terms of the settlement were unknown. Based on a previous settlement brought by five record labels, it was suggested that:
...it would not be surprising to see a total settlement approaching $50 million for past recordings, with the expense being accrued during the current quarter.
One of the major differences between this settlement and the one with the record labels is the duration of the agreement. The labels' $210 million settlement covered ~80% of the pre-1972 recordings played by Sirius, but only covered a five-year period that included past damages and future licensing rights through December of 2017.
There are a couple of reasons for the disparity in the settlements. The labels settled almost a year and a half ago, and this case has taken much longer to reach a settlement. The longer period means that past damages have been accruing for a longer period. This agreement also covers a significantly longer period for future licensing rights.
If the terms are correct, the $25-40 million will be taken as a charge in Q4. However, only a small portion would be attributed to the current year and the current quarter on an adjusted earnings basis. This is because the suit was originally filed in August of 2013, and since the $25-40 million covers the period dating back at least a year earlier through the settlement date, ~$1-2.5 million could be considered a current quarterly expense and ~$6-10 million could be considered a 2016 expense.
The effect of the settlement on the share price should be minimal.
Disclosure: I am/we are long SIRI.
I wrote this article myself, and it expresses my own opinions. I am not receiving compensation for it (other than from Seeking Alpha). I have no business relationship with any company whose stock is mentioned in this article.
Additional disclosure: In addition to my long positions, I have January 2017 $4 covered calls written against a portion of my long positions. I also continue to make frequent short term trades on large blocks of Sirius on a regular basis.