For those who have not noticed (hat tip to Kris Patel and Co. for the heads up), Valeant (NYSE:VRX) has started building a sales force to market and sell Addyi, the first FDA-approved drug to boost female sexual desire.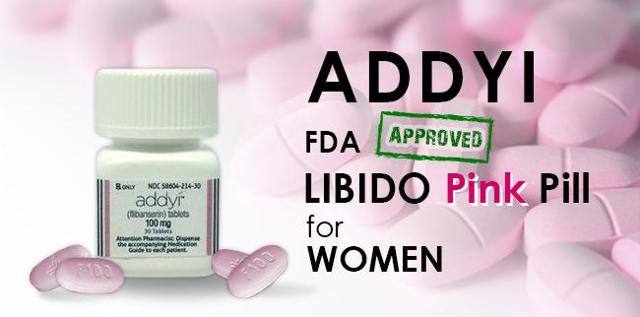 Addyi was approved by the FDA in August 2015, after being rejected in 2010 and again in 2013.
The approval of Addyi came with a series of conditions reflecting the FDA's concerns about side effects. These conditions include a boxed warning that highlight the risks to women with low blood pressure, and fainting in patients who drink alcohol while taking the drug.
Also, doctors must complete a training course before being allowed to prescribe the drug. Furthermore the FDA instructed that 3 post-marketing studies take place to shed light on how the drug interacts with alcohol.
Finally, and as part of the deal for the approval of the drug, no marketing or advertising was allowed to take place for 18 months.
What kind of revenue can Addyi generate?
Valeant bought Sprout for $1 billion after Addyi was approved by the FDA, however sales since then have been miniscule. A recent article from Reuters tells us that Addyi pulled in about $10 million in revenue, vs expectations of about $1 billion.
Obviously if this continues VRX will probably write Addyi off, however I think it has more to do that very few women know about the drug. Also, revenue is a function of sales and marketing. As I said above, VRX has done nothing of the sort over the past year or so.
VRX will begin marketing Addyi soon
All indications are that VRX is preparing to market and build a sales force to sell Addyi. To begin with, Addyi is now available on Valeant's Access Program. Women who have a prescription can activate a special coupon, and then take it to Walgreens or a participating pharmacy and pick up their prescription.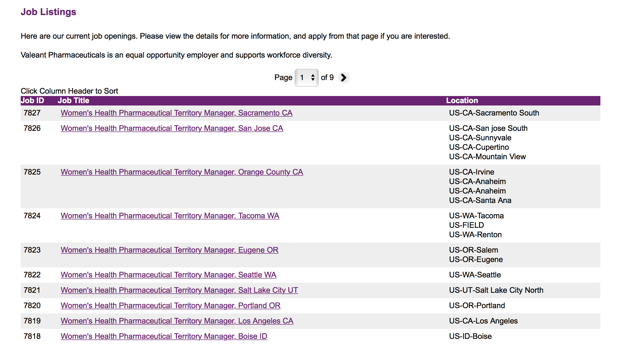 Second, if you go to Valeant's Job Listings page (photo above), there are 9 pages of job listings. Out of the 9 pages, 8 pages list the same job in many different parts of the U.S.. That job is "Women's Health Pharmaceutical Territory Manager"; I assume this means salespeople who will mostly be trained to sell Addyi.
Bottom line
We can not expect Addyi to become a blockbuster overnight. Viagra was introduced in 1988, but took a very long time for the drug to become mainstream. It was not until 2012 that Pfizer (NYSE:PFE) had its best year with Viagra, pulling in about $2 billion in sales. So even if Addyi becomes a hit, it will not happen overnight.
Also, not as many women will be taking the drug as men took Viagra. According to a recent study by the journal Sexually Transmitted Infections, about 12.9% of men take some kind of drug to enhance sexual performance vs only 1.9% for women. So even if Addyi becomes a blockbuster drug, it will never reach the kind of revenue Viagra enjoyed.
The bottom line is that not too many investors noticed that Addyi is about to be marketed by VRX. I also think that not too many investors have taken into account what kind of revenue it can generate for VRX over the next several years.
Personally I do not think Addyi will become a blockbuster drug for VRX. I am however hoping that it will provide enough revenue to make a noticeable difference to VRX's bottom line at some point in the future.
Disclosure: I/we have no positions in any stocks mentioned, and no plans to initiate any positions within the next 72 hours.
I wrote this article myself, and it expresses my own opinions. I am not receiving compensation for it (other than from Seeking Alpha). I have no business relationship with any company whose stock is mentioned in this article.