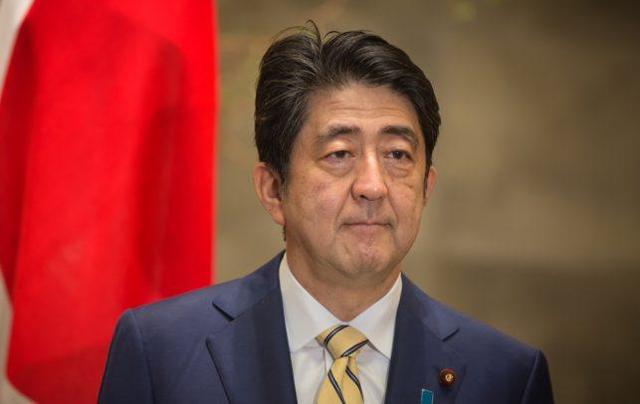 By James Harte
USDJPY has been on a soaring rally following the US elections climbing over 1000 pips from the election day lows. Price is now stalled between the next key resistance at the 115.30s level (prior lows & 61.8% retracement from highs) and key support at the 1.0749 level (broken trendline & prior highs).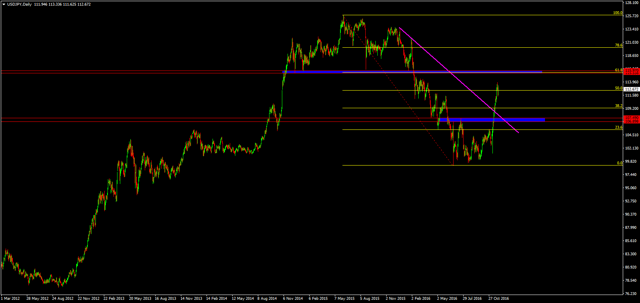 In terms of gauging next steps for the currency pair, there are five key themes that we need to consider.
Relative Real Yield Spreads
The core driver for USDJPY continues to be the relationship between US and Japanese real yields. Another 30bps move higher in the US/JGB yield spread would equate to USDJPY north of 120. Following a sharp move higher in yields, further upside at this point would likely require Trump's fiscal plans to take shape and for the market to begin pricing a more accelerated 2017 fed funds rate path. Eventually, there could be more contribution from the Japan side of the equation if inflation expectations in Japan begin to pickup causing real yield compression. Labour market conditions remain tight, and Abe is putting an emphasis on wage negotiations next spring.
Japanese Treasuries Purchases
Weekly data shows that Japanese investors sold foreign debt post the US election though with 10Y USTs now offering a 50bps pickup on a hedged basis it's important to assess whether these flows resume. Japanese buyers typically provide support for treasuries and help cap US yields which would actually work against further upside in USDJPY.
The Hedging Environment Among Domestic Players
One of the key questions pertaining to assessing the likely path of USDJPY is whether Japanese asset managers and corporates will fade USDJPY by adding to hedges. The latest data from major lifer balance sheets reflects the most significant increase in hedges between March and September 2016 since the Global Financial Crisis. Net short USD forwards and put positions comprised around 65% of total assets by September with hedge ratios moving up to their highest levels since late 2010 when USDJPY was around the 80 level.
This data likely reflects that lifers are slow in adding to their hedges despite "better levels" and are perhaps even under pressure to unwind those hedges initiated at lower levels. By nature, hedging activity tends to be more trend following rather than opportunistic.
Among the key drivers of the upside move in USDJPY has been an improvement in risk appetite and an easing in volatility among developed equity markets. JPY weakness is traditionally viewed as driving Nikkei via better corporate earnings, however there is also some positive feedback from the supplementation of long USDJPY hedges on foreign holding as equities rally.
The resilience of risk appetite is clearly important and will once again come into focus this weekend with the upcoming Italian referendum should the vote produce an unexpected outcome. A surge in Euro equity vol would likely drive a higher JPY via safe haven inflows leading to a sharp pullback in USDJPY.
One of the final factors that will be key in determining the path of USDJPY is that of valuations. JPY is currently the cheapest currency in the world on average though still sits around 3.5% higher than the undervaluation extremes seen in 2015 which would equate roughly to the 115 level. The sharp surge in spot prices following the US election, the pause in US yields and potential political risks suggest the need for caution around current levels. There is scope for a pull back in USDJPY though any dips are likely to find decent buying interest given the recent move.
A raft of key US data over the week will provide the catalyst for direction in the pair with traders turning their attention toward the November employment reports on Friday which will mark the last labour market data ahead of the Fed's December rate setting meeting in two weeks time.
Disclosure: I/we have no positions in any stocks mentioned, and no plans to initiate any positions within the next 72 hours.
I wrote this article myself, and it expresses my own opinions. I am not receiving compensation for it. I have no business relationship with any company whose stock is mentioned in this article.