Fellow SA contributor, DJ Habig, wrote an article about paying his bills with dividends. He sets goals to replace certain bills with his dividends to motivate himself to invest and reach his income replacement goal one bill at a time.
Like him, I have decades before retirement and lots of time for my investments to compound. I have the same goal as him to ultimately replace my income needs with dividends.
However, I approach dividend investing in a different way.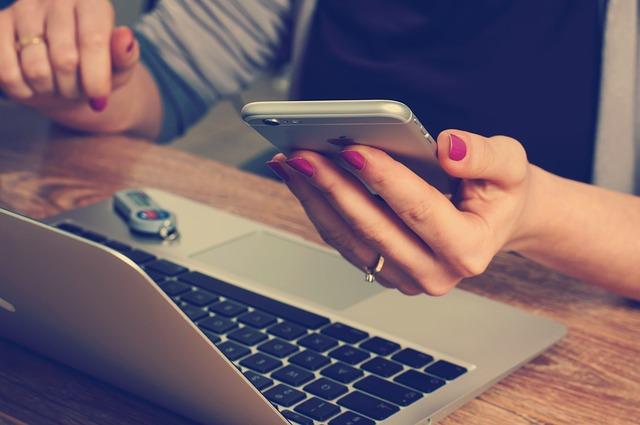 First, I don't turn on dividend reinvestment plans (DRIPs) automatically. I occasionally turn them on if a holding becomes substantially undervalued. Otherwise, I prefer to pool my dividends and my excess funds from my active income to invest in my best idea at the time.
I don't see my dividends as a means to pay my bills (yet), but I will when I am near retirement.
Second, I choose to sell at least some of my "fully valued" holdings and recycle the capital into higher-return investments. The idea is to buy them back when they are discounted again.
Thirdly, I've allocated some of my capital into buys meant for trades. These are mostly dividend stocks that could lead to quick gains in the shorter term. At the same time, I'm willing (forced but able) to hold on to them if they don't turn out as well as I thought they would.
Here's more detail.
Do you actively or passively reinvest your dividends?
I maintain a watch list of quality companies and review them whenever I have pooled together enough funds (from dividends and active income) to make the commission fee worthwhile, which would be <=1% of the invested amount.
So, I can invest in my best idea whenever enough funds are available. For example, lately, I've been buying Algonquin Power & Utilities Corp [TSX:AQN](NYSE:AQN), which just got listed on the NYSE this week. There are other strong reasons to own the utility, including the fact that it should close its Empire District Electric Co (NYSE:EDE) acquisition in early 2017.
Recycling fully-valued capital
Recently, I've sold some of my Bank of Nova Scotia [TSX:BNS](NYSE:BNS) shares, believing that they're fully valued.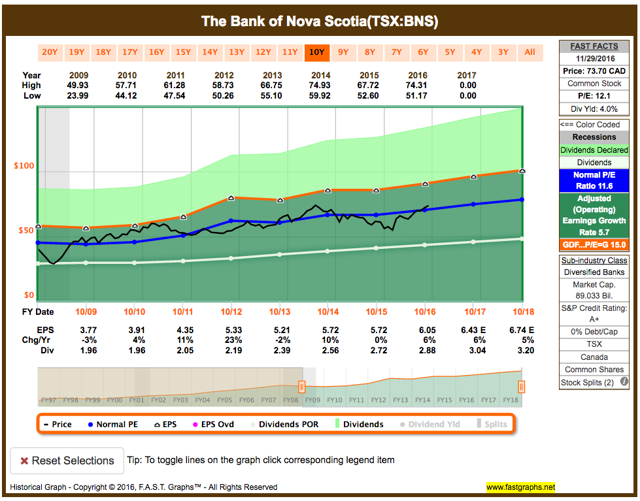 Now, these shares aren't overvalued per se. So, some investors might frown at my act of selling some of these quality shares.
Some may think I'm doing myself a disfavour as interest rates are set to rise, but who is to say I can't buy them back when they trade at more attractive valuations again. Who is to say that a financial crisis can't occur in China down the road that would sweep across the world, affecting global markets? Not that I'm banking on it. There is plenty of fish in the sea.
Short-term trades
Recent examples include buying Bristol-Myers Squibb Co (NYSE:BMY) below $50 and Cognizant Technology Solutions Corp (NASDAQ:CTSH) below $48. They have appreciated 13-15% in 2-3 months.
Not all go according to plan. I bought a new position in McKesson Corporation (NYSE:MCK) before its earnings report at $158, only to get hit by a one-day 20% drop a few days later. What did I end up doing? Doubling the position on the huge drop. I'm already back above breakeven in a little over a month.
However, there's always a tradeoff
DRIPs are great for automation with no emotion and thinking involved. You buy quality businesses that pay dividends and keep reinvesting the dividends in those quality businesses for long-term gains. If you had chosen the right businesses to begin with and continue to monitor their good progress, they should turn out well.
By pooling active income with dividends and potentially picking a new stock to invest in, I might not be making another correct choice.
Even if I decide to invest in an existing holding, there will be emotions involved no matter what. For example, I might attempt to get a lower price and miss out on a great buying opportunity. Recently, I missed out on buying Brookfield Renewable Partners LP [TSX:BEP.UN)(NYSE:BEP) when it fell to the C$36 level.
By recycling fully-valued capital, I'm counting on my ability to sell at a full valuation and to buy another at a discounted valuation. Some subjectivity is always involved.
Moreover, the sold shares and the bought shares might not have the same quality. Lastly, my portfolio won't be as diversified as if I did not recycle capital. For example, I have about 24% of my portfolio in healthcare stocks and 20% in utility stocks. This I'm comfortable with, but other investors might not feel the same.
Conclusion
I believe over time, I can get higher returns by mostly actively reinvesting my dividends, recycling capital from selling fully-valued stocks, and taking short-term trading opportunities.
In so doing, I can increase my returns for the long term and ultimately increase my dividends.
I'm sure not everyone in the room will agree with me. I'm open to hearing about your approach. Please share in the comments below.
When I near retirement (maybe 5 years before), I'd start massaging the portfolio into a more diversified one.
Share your thoughts in the comments below
What's your unique approach in managing your dividend portfolio?
Do you prefer to actively or passively reinvest your dividends?
Do you recycle capital from fully valued holdings?
Do your short-term trade?
If you like what you've just read, consider following me. Simply click on the "Follow" link at the top of the page to receive an email notification when I publish a new article.
This article first appeared in my premium service, from which my subscribers get priority attention and gain access to my real-time buys and sales. Feel free to try the service for free for two weeks.
Disclaimer: This article is not financial advice but consists of my opinions and is for educational purposes only. Additionally, the information provided is believed to be accurate but is not guaranteed to be so. Please do your own research and due diligence and consult a financial advisor and or tax professional if necessary before making any investment decisions.
Disclosure: I am/we are long AQN, BEP, BMY, BNS, CTSH, EDE, MCK. I wrote this article myself, and it expresses my own opinions. I am not receiving compensation for it (other than from Seeking Alpha). I have no business relationship with any company whose stock is mentioned in this article.
Additional disclosure: I hold Algonquin, BEP, and BNS on the TSX.
Editor's Note: This article discusses one or more securities that do not trade on a major U.S. exchange. Please be aware of the risks associated with these stocks.