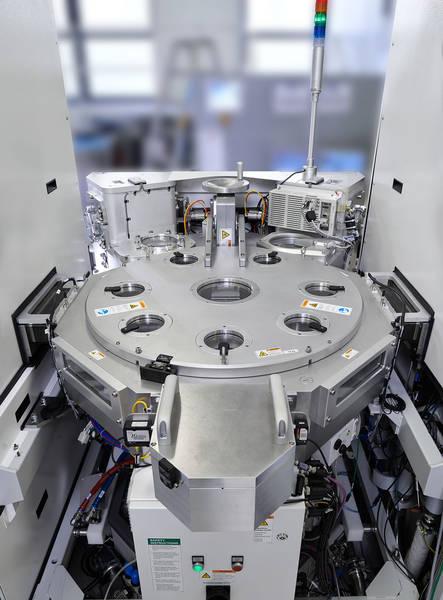 I am very bullish on Europe notwithstanding the number of hits the region has taken in 2016. From the migration crisis, ongoing debt negotiations with Greece, euro currency fluctuations, Brexit and continuing doubts about its banking system.
It is my firm belief that Europe will overcome these challenges and emerge stronger in the course of 2017-2020 when we will see a powerful Europe taking its place on the world stage.
Europe will become very important around the world. I say this for a number of reasons. Firstly, Europe has maintained good relationships and strong diplomatic channels in every part of the world from Africa, Russia, China and Asia including the Middle East especially Iran. (Source)
This makes Europe a very important diplomatic partner that can maintain strategic relationships that gives it important leverage on the world stage. This is something that China, Russia or the USA does not possess.
Another reason why I expect Europe to grow is their manufacturing prowess. While the USA has largely mastered information technology, branding, marketing and the services sector, their manufacturing and production has largely been outsourced to other markets.
Europe has maintained that most important skill of being able to create and make products and machinery that forms the basis of the technology being developed and used in the USA and around the world.
A very good example of this is the company Aixtron (NASDAQ:AIXG). This is not a very well-known name but it is a very crucial company in the technology industry because they make the deposition equipment for the semiconductor industry.
This deposition equipment largely uses vapour deposition techniques for complex semiconductor multilayer structures.
These structures are exceedingly important in components used for our modern communication and ICT industries where there is a reliance on increasingly smaller and smarter devices and as such, physical deposition becomes all but impossible.
This has significant application in areas like renewable energy in the process of creating photovoltaic cells, manufacturing LEDs and nanotechnology. They also have a very innovative materials business where they are combining various materials and chemical structures to come up with more advanced materials to fulfill a broader range of functions.
They occupy a very unique but important niche in what is a growing market within their market and have become a very globally strategic organization so much so that the recently proposed acquisition of Aixtron and Grand Chip Investments Gmbh was expressly prohibited by the Committee on Foreign Investment in the United States (CFIUS) on the basis of national security concerns.
It is my belief that the deal will have to be abandoned not because of the economics of the deal, which is very attractive, but because of the political motives from both the Chinese and the US behind the scenes.
Despite this, the company remains very attractive because of the underlying value of its intellectual property, its strategic importance for governments and other leading technology companies around the world and its market share within its fast-growing sector.
In terms of its financial performance, it did significantly better with their Q3 earnings up to EUR 51.2 million compared to the EUR 34.1 million in Q2 of this year.
Looking forward, they are expecting more robust earnings going into 2017 and are continually looking to develop the correct product mix to attain maximum profit margins as their EBITDA margin is -11.29% so this seems to be their biggest challenge as they have a significant backlog of orders.
This is also the reason why they continue to invest heavily in R&D to attain that edge that will allow them to capture better margins and compete better with their peers like Veeco Instruments Inc. (NASDAQ:VECO) and Tokyo Electron Ltd. (OTCPK:TOELF) or even Applied Materials Inc. (NASDAQ:AMAT).
Currently, their ROE is 0.48, which is significantly lower than the industry average of 4.01%.
They currently do not have any long-term debt and this may be one of the reasons why their overall profitability and ROE still remains low.
While the company's management asserts that their challenge is higher margins, I will disagree because looking across their operational performance and comparing it with the market average, we can see a significant disparity. For example, the average industry turnover is 3.2 while theirs is 1.9; average industry days is 114.6, theirs is 188.7; average industry sales growth is 0.1% but theirs is -23.9%; the industry average of bad debt allowance is 0.7%, theirs is 7.8%.
Furthermore, looking at their current liabilities, they have a massive EUR24 MLN as customer advances. It seems that they have a sluggishness within their operating system particularly in terms of fulfilling orders and that primarily comes from a lack of cash to invest in greater operational capacity.
They have so far chosen not to borrow money and rather find an acquirer that will be willing to buy the business and invest cash into it. If this deal with GCI does not go through, then they will find themselves in a position where they will have no choice but to raise cash most likely through a bond sale.
Such an issue will be very popular with investors because the fundamentals of this company remains very good and they have done quite well considering that they have no long-term debts with which they can invest into operations to begin to really see positive results.
Undoubtedly, this company is a very strong value play. At its current share price of $3.97, it is really at the bottom of its valuation and thus there are limited downsides especially when one considers the potential growth of this industry over the next decade as demand for nanomaterials, LED lighting and smarter materials continues to grow.
With that in mind, looking at the industry as a whole and looking at the fundamentals of this company, I see a lot of upside potential and growth in the company and also in its share price over the course of 2017.
I expect to see the share price at least double by this time next year to about $8 per share. I believe that the driver for this is likely to be a capital raise that will help drive growth every quarter of 2017 and going into 2018.
It could also be that there is an acquisition of the company as we have seen a number of attempts in 2016 and it is no secret that the management are open to such discussions.
Whatever it is, this is a stock that investors should buy now and just sit and wait because there are a number of corporate actions that are imminent that will drive the earnings and the share prices much higher.
Disclosure: I/we have no positions in any stocks mentioned, and no plans to initiate any positions within the next 72 hours.
I wrote this article myself, and it expresses my own opinions. I am not receiving compensation for it (other than from Seeking Alpha). I have no business relationship with any company whose stock is mentioned in this article.