Last week, Saudi Energy Minister Khalid al-Falih, the newly-elected president of OPEC, made an interesting comment when he said: "…We can also depend on recovery in consumption, especially from the U.S." I thought I had read that wrong, so I re-read it a few times.
What is not well-known is that trends in the Energy Information Administration (EIA)'s Weekly Petroleum Status Report (WPSR) data had overstated demand because its model for exports was flawed. But the EIA admitted that their model estimates of exports had been way off, artificially creating the appearance of higher demand:
Over the first six months of 2016, EIA weekly estimates underestimated total crude oil, petroleum, and biofuel exports by an average of 16%, compared with final data published in the PSM. This underestimation of exports led to the overestimation of total consumption."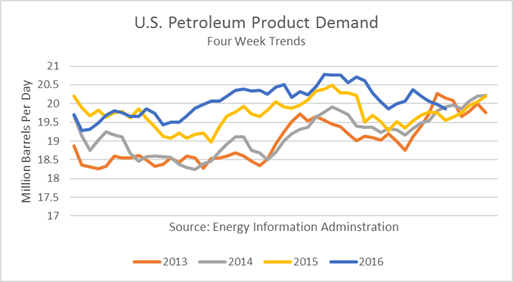 The EIA's Petroleum Supply Monthly (PSM) provides more accurate data than the weeklies since it is based on survey data, not models. Data for September 2016 was recently released. Total petroleum product demand for the year through September was up by just 0.1% from the same period in 2015. The WPSR had provided a misleading estimate of +2.1% for the same period.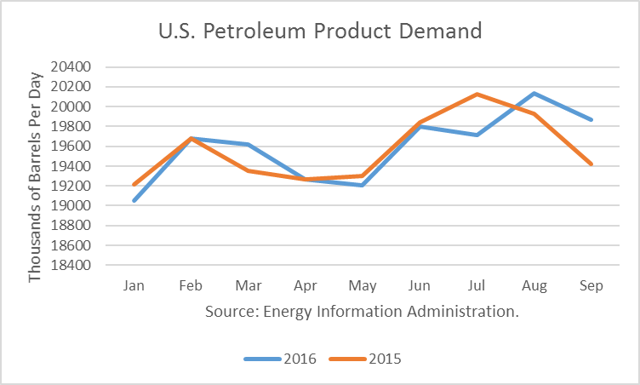 Finished motor gasoline demand was up 2.0% year-over-year. This is demand at the primary stock level, a proxy for consumption. Vehicle Miles Traveled (VMT), seasonally adjusted, a different gauge of consumption which does not take into account changes in fleet efficiency (i.e., MPG), was up 3.1% through August 2016 v. the same period in 2015.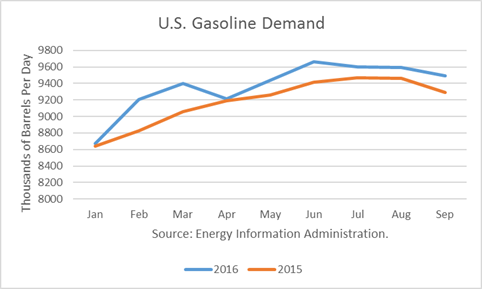 But distillate demand, which covers both heating oil and diesel fuel, was down by 5.3% through September. Heating degree days through September were 5.5% lower-than-normal.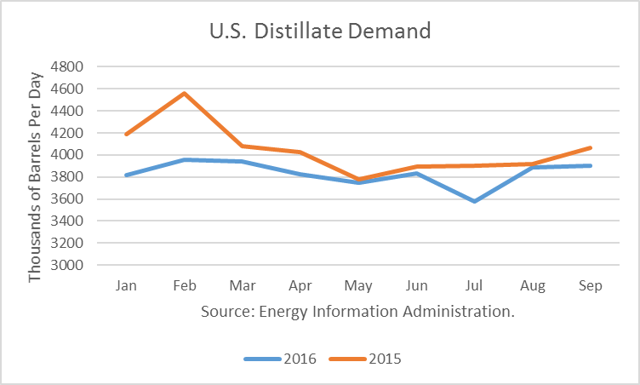 Conclusions
The PSM data is consistent with an article I wrote a year ago which concluded: "There is unlikely to be any demand growth in the world's largest oil-consuming country in 2016 if prices do not drop much from here."
The EIA Short-Term Energy Outlook (STEO) projects that total U.S. petroleum demand will rise by 1.3% in 2017 over 2016, about 250,000 b/d. But it projects net crude oil imports to rise just 57,000 b/d. I don't share Mr. al-Falih's enthusiasm about demand growth in the U.S. helping OPEC much.
Disclosure: I/we have no positions in any stocks mentioned, and no plans to initiate any positions within the next 72 hours.
I wrote this article myself, and it expresses my own opinions. I am not receiving compensation for it (other than from Seeking Alpha). I have no business relationship with any company whose stock is mentioned in this article.