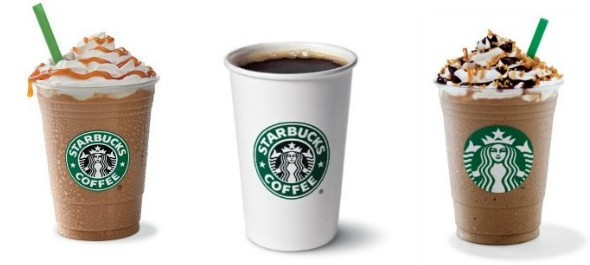 Last night, investors in Starbucks (NASDAQ:SBUX) received some huge news; founder Howard Schultz is stepping down as CEO next April. That's a momentous event to be sure as this company has thrived and become one of the most valuable brands in the world under its founder's leadership over the years. But with the appointment of new CEO Kevin Johnson, are things really going to be that different? After all Schultz will still be on the board as Executive Chairman and isn't retiring, so why is the stock selling off?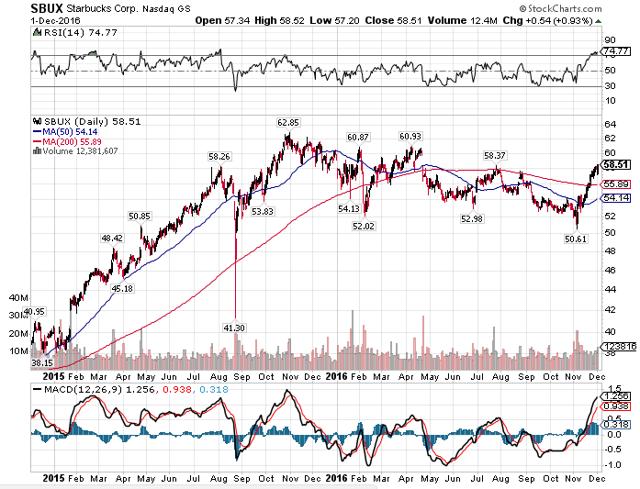 Starbucks has been caught in a downtrend for better than a year as growth has slowed somewhat in that time. The famous price increases the company pushes through each year have remained extremely effective but traffic has actually declined of late. It seems that Starbucks isn't Starbucks any longer when it comes to growth. That has me concerned as a long time bull but not enough to abandon ship as there is a lot going for this company even if something as important as traffic is negative.
But what does the departure of Schultz actually mean? Why is the stock being sold on the news? To be sure, any time the founder of a business leaves, it is a real event. The genius of Schultz has created a global powerhouse that is unrivaled to say the least and since he's not going to be running day-to-day operations, there is going to be some change. Perhaps change itself is what investors are afraid of even if there is no reason to be.
The incoming CEO, Kevin Johnson, has a wide array of leadership experience in the tech world, including five years as Juniper's CEO, and, importantly, has been President and COO of Starbucks for two years. He's also been a director longer than that so to make a long story short, it isn't like some random person is coming in to lead. Johnson has no doubt been groomed for this job over the past two years and will continue to be groomed for the next five months. The alarm being raised by selling investors makes no sense and reeks of a knee-jerk reaction.
Schultz will still be around to guide and direct where necessary but it seems Johnson is more than capable of running the business. Schultz will be free to direct his attention on the Roasteries concept and how to grow Starbucks in the years to come. The current format of stores works well and doesn't need the daily attention of Schultz. Instead, he'll be focusing on the next evolution of the brand, something that investors should be cheering, not jeering.
It is also important to note that presumably Johnson would be better equipped to continue Starbucks' digital transformation, something that has taken center stage in recent years. The work that has already been done with the mobile app and deliveries has been wildly successful and with Johnson's deep, tech-heavy resume, it seems a brilliant choice to put him in charge. Johnson can certainly continue the tech journey in the years to come as Starbucks works to diversify away from its traditional format.
The stock is off better than three percent as I write this and to be honest, this is a terrific buying opportunity. Schultz isn't retiring - he isn't going anywhere - he's just refocusing his efforts towards growth instead of operations. Johnson seems more than capable of filling those shoes and not only do I not think this is a negative event, I see a lot of positives.
The stock is currently at 23.7 times forward earnings so it isn't cheap, but it never is. And if more weakness ensues from this news, it will be an even stronger buy. The stock has cleared the 200DMA and as long as it doesn't move down to the $56 level or below in the next week or two, the 200DMA will turn up. That would be a welcome development for the bulls to be sure but for now, I'm excited for what's to come in terms of growth and the fact that the market is giving us the gift of a lower stock price for no good reason. Buy here on weakness because the fundamentals are not only intact, but I'd suggest they can strengthen over time as the founder focuses solely on growth.
Disclosure: I am/we are long SBUX.
I wrote this article myself, and it expresses my own opinions. I am not receiving compensation for it (other than from Seeking Alpha). I have no business relationship with any company whose stock is mentioned in this article.