TopBuild Inc. is the largest purchaser, installer, and distributor of insulation. With the company's TruTeam and Service Partners, they are able to dominate an industry where there is a need for the service due to residential housing and buildings being built daily. Their partner TruTeam is able to reach a multitude of people due to the fact it has over 175 branches. According to TopBuild's website, along with the 175 branches, TruTeam also has more than 5,000 installers that service over 90% of U.S. housing starts. This is a huge percentage of housing starts. Ninety Percent are serviced through TruTeam which gives TopBuild a very large profit when it comes to the installation of the insulation. The 175 branches TruTeam has in the business make it extremely easy for the customer because TruTeam takes care of material procurement, project scheduling and logistics, multi-phase professional installation and installation quality assurance. The distribution aspect is held by the company's Service Partners. As the leading distributor of insulation, Service Partners has built 70 distribution centers in which they are able to move insulation around the country at a much faster rate than any of the competitors such as Insulation giant or ProBuilder. One aspect of Service Partners that is unique is how they strive to make the customer experience so exceptional that they always come back. Through the use of training, online product catalogues, specialized job calculators, and credit availability, Service Partners goal is to ensure the best experience is given to the customer. Through TopBuild Home Services the company offers builders a variety of options to choose from. Home energy analysis software, diagnostic testing, pre-construction plan review and home energy analysis software gives the builder options that are rarely offered by other business's. TopBuild Home Services in 2016 was given the Energy Star Partner of the year by the U.S. Environmental Protection Agency and Department of Energy. TopBuild Inc. is a company that has many tools that are already bringing in revenue year after year and will continue to do so.
Investment Thesis- Why is BLD Mispriced?
TruTeam and Service Partners are able to contribute to TopBuild in numerous ways. The importance of these companies under TopBuild is overlooked, thus making BLD underpriced.
The Chief Executive Officer's overall experience in the field, along with the exceptional strength of the leadership team, having over 32 years of experience with building and maintaining the company Masco, which has had a positive effect on TopBuild Inc. overall.
BLD has an advantage over its competitors due to TopBuild being the largest purchaser, installer, and distributor of insulation in the nation. Having the insulation giant TruTeam, TopBuild Inc. makes installing insulation easier by having 175 branches that can service anyone in the country. This is compared to competitor Insulation Giant with a mere 40 depots, this in turn brings more customers to TopBuild which brings in more revenue. Another feat that TruTeam has accomplished is having over 5,000 installers that can service over 90% of the United States. Although there are valuable pieces that make the competitive advantage of TopBuild so strong, one aspect that is incredibly valuable to the company is the staff that makes up TopBuild. CEO Jerry Volas spent thirty-two years with Masco, the company TopBuild spun off of, and has the knowledge of how to run a business from being Group President of Masco since 2006. A member of the team not often talked about is General Counsel and Secretary Michelle Friel. Before coming to TopBuild, Michelle Friel was the President and CEO for Yellow Transportation Company Worldwide North American subsidiary in Mexico. YRC is one of the largest transportation companies in the world. Having Secretary Michelle Friel working for TopBuild Inc. shows just how strong the overall team is, everyone contributes to the success with a history in business and a strong resume. Everyone on TopBuild's team has vast experience in various fields and come together to provide a well-oiled machine as a company.
Since spinning off of Masco in 2015, TopBuild has benefited from having been associated with the popular name Masco by having access to all of the contacts the company has provided even though they are a separate company. The housing share of the GDP contributes to the housing market in two different ways: one is through private residential investment and the other through consumption of spending on housing services. The housing share of the GDP has gone up in the first quarter of 2016 15%. Chief Executive Officer Jerry Volas has taken advantage of the recent uprising of the housing industry with implementing over 240 branches of TopBuild Inc. and hiring 8,000 employees to go into homes and get the job done. The strategic business strategy to spread out and reach more customers TopBuild is centered on drives to increase capital and boost numbers up, TopBuild pounces on opportunities with new customers daily in order to keep this strategy going.
The TopBuild Inc. Business & Insulation Industry
BLD has established itself as a profitable company by having a market cap of over a billion dollars in a little over a year. An area that shows just how strong TopBuild is as a company is its Total Asset to Total Debt margin. For the year 2015, the Total Assets figure is $1,642,249,000. This is compared to the Total Debt number of $193,457,000. Spinning off of Masco has proven to be a wise decision on BLD's part, it has made an immense profit for investors and shareholders so far. According to a survey taken on Yellow Pages.com, out of thirty reviews, 28 had stellar experiences with TopBuild employees and products, proving that this company knows how to get the job done (YellowPages.com). These reviews prove that TopBuild as a company has not only benefited shareholders, it has also met the customers' demands as well. With 66% of TopBuild's Business being in residential construction, the business conducted will maintain large profits by having customers recommend the name and use the product in the future.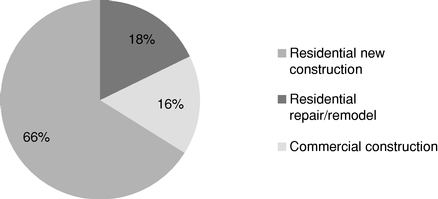 Figure 1: topbuild.com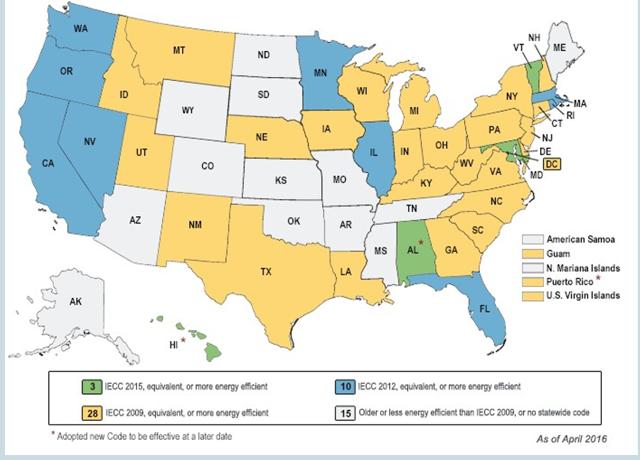 Figure 2: topbuild.com
Porter's 5 Analysis
Power of Suppliers- High- Being the largest installer and purchaser of insulation, Top Build Inc. has this advantage already, also the suppliers Masco has already supplied Top Build with give them many contacts to work with.
Power of Customers- High- With the housing market back on track, and having over 8,000 employees, Top Build Inc. can reach many customers without a problem. Having the power to utilize individual contractors to get to the various projects has had a positive impact on the company itself.
Threat of Entrants- Medium- The customer business relationship TopBuild has strived to strengthen make the threat of entrants not that high.
Threat of Substitutes- Medium/Low- Customers "do it yourself" project problem does not exist here. Installing insulation is done by a contractor and is not easily done.
Rivalry among competitors- Low- Where Brand concentration would take over here, it is the sheer size of the company Top Build has control over the market when it comes to insulation and contracting/remodeling. From its humble beginnings as a break off from Masco, Top Build has rose to be worth over a billion dollars and continues to grow year after year.
TopBuild has potential to grow, with a projected 3% growth rate per year, the prediction is that by 2020 the net sales will equal $1,874,659.28.
Macro/Industry Growth Environment
At the beginning of the recession, dating back to 2006 the Housing Market experienced a 33% decline that sent investors scrambling. A recent survey on CNN Money showed that a majority of houses are up 20% from the recent recession. This recent spike will create such an opportunity for investors to invest in TopBuild that will definitely be beneficial for all involved.
Risks
With the possibility of a rate hike by the federal reserve in December, causing an already unstable market to completely go under will hurt TopBuild as a whole, seeing that the insulation business is directly affected by the housing market.
The housing market collapses completely. According to Vice President of Investor Relations of the company, after a personal interview it was explained that the housing market was a key factor in the success of the company. Proof of this is by looking at the years between 2011-2013. As soon as Homeowner Vacancy dropped, TopBuild's net sales increased by 14%. The Housing Market plays a huge role in the success of TopBuild Inc. future as a company.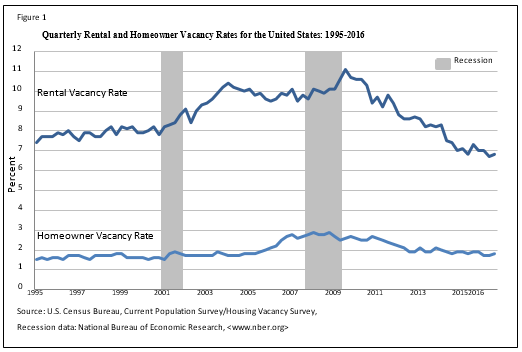 Figure 3: www.census.gov
Potential for Growth
TopBuild Inc. has much potential for growth. With regards to the operating model, one aspect that was stressed incredibly was the drive for agility. Dictionary.com defines agility as the power to move quick and easily. TopBuild has an incredible sense of urgency with regards to the work ethic that drives profit and increases revenue. Another aspect that has proven positive growth is the diversified business mix. The Diversified mix consists of TruTeam, Service Partners, and TopBuild Inc. Having TruTeam and Service Partners under the TopBuild name has made the company diversified by delivery, installing, and the selling of insulation. It is imperative to the success of the company as it implies growth by having three areas available for the consumer to work with.
Residential Customer Base:
The Residential Customer Base shows just how the company itself is split up. The largest sector holding a 38% portion of the Residential Customer Base is the largest and most profitable section of the TopBuild Corporation.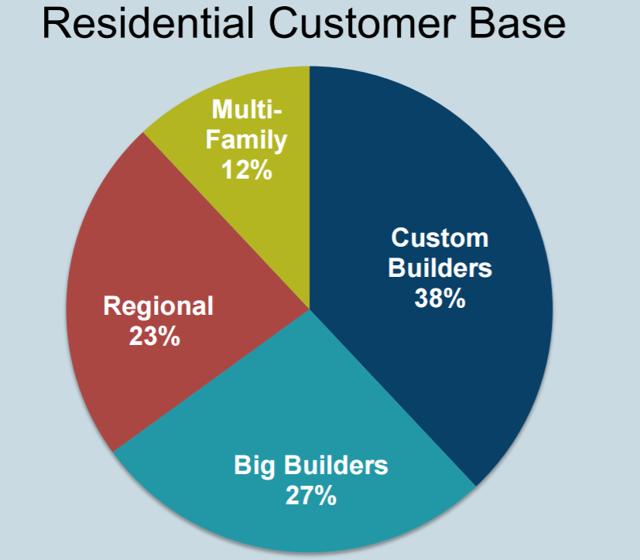 Figure 4:topbuild.com
Balanced Capital Allocation Plan:
TopBuild Inc. plans on instituting a Balanced Capital Allocation Plan that plans on focusing more on commercial projects and residential construction. The second part of this plan is instituting a share repurchase program. This repurchase program plans on buying back fifty-million dollars' worth of shares due to the company seeing the stock price as being underpriced.
Residential Construction:
The figure of housings starts show's a growth potential of housing units holding a 50-year average. This is good for the company due to the fact that the more units of housing, the more work and service TopBuild provides driving in revenue for the company due to more work.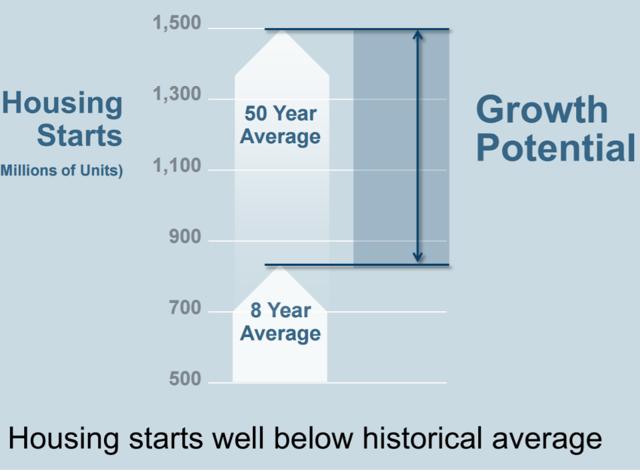 Figure 5: topbuild.com
Location of TruTeam and Service Partners Branches:
This map depicts the location of the branches of TruTeam and Service Partners. As seen, the largest portion of the branches is located by a body of water. Due to 80% of the nation living within 60 miles of an Ocean having a majority of the location near the Pacific and Atlantic Ocean definitely provides easy access to reach customers.
These two sectors cover 99 of the top 100 Metropolitan areas in the nation.
TruTeam and Service Partners serve 95% of all housing starts.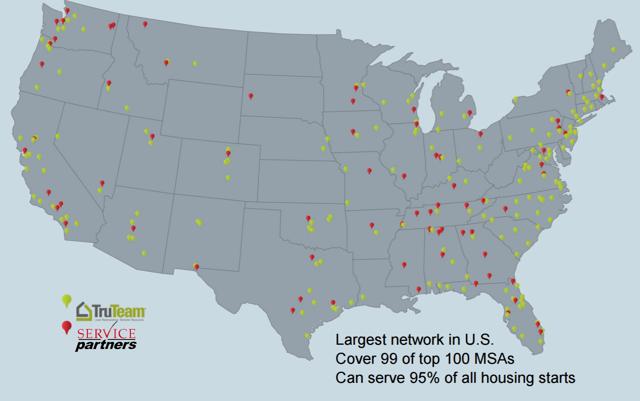 Conclusion:
TopBuild Inc. is undervalued due to TruTeam and Service Partners being able to contribute to TopBuild is numerous ways that continue to produce profit for the company. The importance of these companies under TopBuild is overlooked thus making BLD underpriced. The Chief Executive Officer's overall experience in the field, along with the exceptional strength of the leadership team, having over 32 years of experience with building and maintaining Masco has had a positive effect on TopBuild Inc. overall. This essay has listed compelling reasons for investors to invest in TopBuild before it is too late and the opportunity is lost. TopBuild Inc. not only has a great business strategy and dynamic going for them; they also have the numbers to back it up. TopBuild Inc. is a must add for the portfolio for any investor looking to make solid returns.
Financial Model Websites Used for Financial Model:
Supporting Documents
Disclosure: I/we have no positions in any stocks mentioned, and no plans to initiate any positions within the next 72 hours.
I wrote this article myself, and it expresses my own opinions. I am not receiving compensation for it (other than from Seeking Alpha). I have no business relationship with any company whose stock is mentioned in this article.