In my last income strategy article, I somewhat glossed over the importance of expectation setting, which really isn't something the retail investor should be glossing over at all. The short story is that if one oversells themselves on the dividend growth or total return that might be reasonably attained over a stretch of time, the foundation of an investment strategy and the ability to reach personal targets become seriously compromised.
For polar comparative in terms of expectations, I mentioned two stocks with divergent attributes, single tenant commercial property owner Realty Income (NYSE:O) and business development company Prospect Capital (NASDAQ:PSEC), two enterprises that pay dividends, but with not much else in common. While I suppose you can find sharper contrast in the equity-income universe, this would seem a pretty wide one at least in terms of operations.
I would note that both of these companies also have some of the most stringent, steadfast, small-time investor support of any stock in their respective spaces (REITs and BDCs). Some have gone so far to call the support cult-like.
Trying to model a risk/reward comparative when looking at veritable apple and orange businesses is clearly a fool's errand to some extent. O is an internally-managed REIT that leases space to mostly investment-grade clientele while PSEC is an externally-managed lender to mostly middle market, less-credit-worthy clientele. Again, not much overlap for robust apples-to-apples comparison.
However, for the income investor still stressed by continued lower-yielding times, studies or comparative consideration of investments of diverse nature would seem increasingly important, and perhaps necessary today.
Risk: You Be The Judge
Like expectation setting, risk assessment is a critical piece of the equity selection process and of ongoing portfolio management. Again, if you undersell yourself on the amount of risk you may be taking either with a specific holding or a blended portfolio, you're setting yourself up for trouble. Further, perpetually rose-colored glasses are not the preferred optical device when it comes to investment analysis.
However, depending on specific goal bias, risk in the income space might take a number of forms: income reduction, inadequate income or dividend growth generation, poor total returns, or erratic or unanticipated robust interest rate movements.
The wide variety of strategic income philosophies (high dividend capture, durable income, robust dividend growth, long-term absolute return) ensure that with any set or grouping of stocks, there is bound to be a variety of opinion at any point in time. In terms of Realty Income, you'll see dividend durability and growth activists hovering over its shares, while those valuing high dividend capture and perhaps absolute return will be more likely to covet Prospect Capital.
Strategic divergence can certainly explain polar views that some investors will have with regard to certain stocks. I'd opine that it's probably unlikely that a preponderance of investors are going to large positions in both O and PSEC, although those with a more blended view on things might.
Further, while present day fundamentals can point you toward the amount of risk you might be taking today, black swan events, general miscalculations, or other anomalies can quickly turn a well-reasoned investment thesis into a nightmare. On the flip side, something that looks like a horrendous risk today could turn out to be a diamond in the rough should favorable conditions ensue.
No one ever said this would be easy. With the so-called "Trump rally" over the past month, yet another somewhat near-term political and economic dynamic has been thrown into the witch's brew.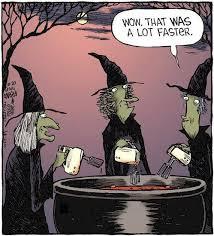 Apples & Oranges: O and PSEC
Though both stocks have been volatile over the past five years or so, the reasons for that volatility are fairly far flung. Prospect Capital's dividend declined 25% two years ago, and concerns continue to mount regarding the company's external fees, management alignment, declining NAV, and once again, dividend coverage. The trend has been mostly lower over the past several years.
Although if you cherry-picked Prospect's shares at $5.25 during the early year sell-off, you're looking at a 60% total return right now - not bad for less than a year's worth of work.
On the opposite side of the general trend, Realty Income's stock price was a 2.5-year double earlier this year, not because of any operating upside extravaganza, but because interest rates retraced yield depths seen prior to the infamous "taper tantrum." With rates now well over 100 bps higher (10-year Treasury) since Brexit, O's market value has quickly slumped 25 percent in a span of five months.
Prospect Capital has, by and large, flatlined since Brexit, despite rising dividend coverage issue. The perception is that its short-duration floating rate loan book will benefit from rising rates, exactly the opposite of how investors perceive the value of Realty Income's decade-long investment-grade lessors.
It's pretty easy to say today that the creditworthiness of O's clients is better than those of PSEC. But given the fact that the loan rates Prospect charges are much higher than the cap rates generated by a typical Realty Income property deal, how does that adjustment figure into your analysis?
That's somewhat of a rhetorical question, given the variety of response it may provoke. But, clearly, it is something to be considered as you contemplate the amount of yield, and, probably more importantly, the amount of risk you are willing to take on any security-specific level - and across your entire portfolio.
Of course, whether you select the apple or the orange (or any fruit for that matter), should be more predicated on what you see occurring through the windshield and not through the rear-view mirror.
Which Fruit Should You Pick?
Since I have no skin in the game right now with O or PSEC, I'm somewhat apt to say that I'm skipping the fruit bowl altogether. For disclosure sake, I did own Realty Income for all of one day after inheriting shares following a stock swap deal several years ago. I also had a longer-term position in Prospect for several years, but incrementally decided to move out of shares around the time of the dividend cut.
But enough with the sour grapes.
Depending on one's risk tolerance, general income philosophy and need, time frame for the monies, and forward macroeconomic outlook, I think you can make a weak case to buy, hold, avoid, or yes, even sell, either one of these stocks today.
That may not be particularly helpful to holders or prospective owners, but clearly if bond yields continue to rise, there will be an opportunity cost in buying shares of Realty Income, even 25% off its highs. Prospect would theoretically benefit, but like other variables with the company, there's only one way to really find out what would really happen.
Prospect's Eliasek told me almost three years ago now that investors were overplaying the risk one takes investing in his company. Given what has happened since, it would seem he was not quite correct with that inference.
In any case, your barely covered cash flow with Prospect's current operations is clearly superior to that which you will see with Realty Income out of the box today. To what extent that will continue to be the case may be somewhat up in the air, however. Realty Income's dividend has been growing - slowly - but it is growing. Prospect's operations appear to be eroding, with steady NAV decline.
Given today's economic flux, I would advise against leveraging any high-beta idea too far. That means I would generally advise against going hog-wild with concentrated capital infusion or position size. I think you also need to try hard to be balanced when assessing the pros and cons of any security, especially if your bullishness tends to have no bounds. If there's anything to learn from this year's volatility, it's that there is clearly less margin for error than in times past.
That doesn't mean you should curl up and hibernate over winter. It does mean you should remain prepared for worse, rather than better (depending on what your portfolio looks like) over the coming weeks and months.
If you enjoyed this article, please "Follow" me to receive dashboard and real-time notification when I publish an article related to dividend stocks, new off-the-beaten-path dividend ideas, bonds, CEFs, interest rates, REITs and the current and forward macroeconomic environment.
Disclosure: I/we have no positions in any stocks mentioned, and no plans to initiate any positions within the next 72 hours.
I wrote this article myself, and it expresses my own opinions. I am not receiving compensation for it (other than from Seeking Alpha). I have no business relationship with any company whose stock is mentioned in this article.