At Microsoft's (NASDAQ:MSFT) recent shareholder meeting, investors expressed concern about the company's strategy for mobile. Indeed, with the dismantling of the Nokia experiment, it has seemed that the strategy was simply to cut losses. Although CEO Satya Nadella vowed to continue support for Windows Phone, it's clear that the platform is dying. This will conclude Microsoft's ill-fated attempts to port Windows to ARM processors for smartphones and tablets. Windows users should not mourn overmuch.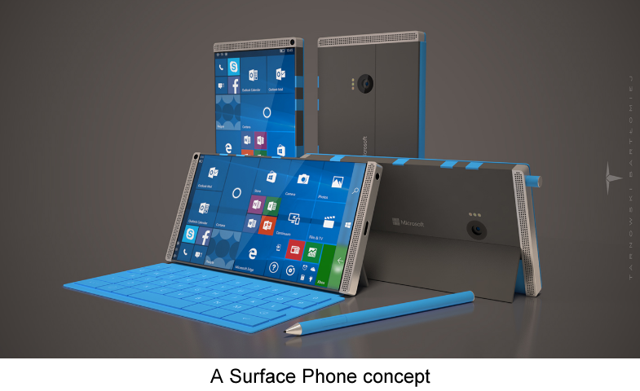 Source: Nokia Power User
Asking the Tough Questions
What I found so refreshing about Microsoft's Shareholder Meeting was that shareholders were finally asking the questions about the company's mobile strategy that analysts have been studiously avoiding for the past year. The collapse of Lumia sales and the lack of a successor to the Lumia line were taboo subjects at earnings conference calls.
During the Q&A, shareholder Jim Pierce laid it on the line:
I've heard that you're stepping away from mobile. Can you calm me down and tell me where your future, what your vision is for mobile?
Nadella's reply:
What we are going to do is focus that effort on places where we have differentiation. If you take Windows Phone, where we are differentiated in Windows Phone, it's manageability, it's security, it's Continuum capability, that is the ability to have a phone that, in fact, can even act like a PC.

So we're going to double down on those points of differentiation. In fact, the HP X3, which came out recently, is perhaps a great example of a differentiated device built using the Windows Phone platform, and that sort of points to the direction.
Earlier this year, I highlighted the HP (NYSE:HPQ) Elite x3 and its Continuum capability as the "Killer App" that Windows Phone has needed.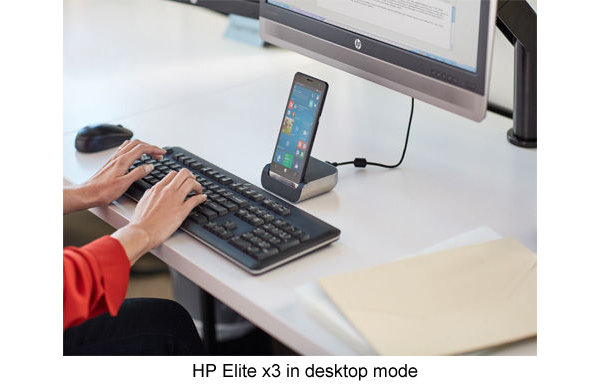 Source: HP
Alas, Continuum, even on the x3 was less than completely satisfying, and the compromises in using it are well described by PCWorld:
For simple paper-to-digital data entry on a spreadsheet, firing off email, or typing your thoughts into a document, Continuum will work just fine. It might even be an ideal solution.

The minute you need to use two or more productivity apps at once, however, Continuum's cracks start to show. Maybe one day Continuum will be ready for me, but not yet. In the meantime, I'll have to keep lugging that trusty laptop around wherever my travels take me.
The compromises inherent in Continuum are inherent in the fact that Windows Phone isn't a full-up version of Windows. It's a port to ARM architecture, which means that legacy Windows apps are inaccessible. And even though the x3's Qualcomm (NASDAQ:QCOM) Snapdragon 820 processor is among the best available for smartphones, it strains mightily under the burden of running a Windows Phone.
At this stage, the Continuum feature is more interesting than compelling. In this light, a recent report that Microsoft is testing a Surface Phone with the new Snapdragon 835 processor is not particularly encouraging. The 835 will be fabricated on Samsung's (OTC:SSNLF) new 10 nm node, and will be Qualcomm's most powerful mobile processor to date. That may not be enough, however.
Reportedly, the processor is being evaluated for an x86 emulation mode. Yuck. I can't imagine a worse user experience. Processor emulation rarely works acceptably, and then only if the processor doing the emulation is much more powerful than the processor being emulated. Using an ARM processor to emulate an Intel (NASDAQ:INTC) processor doesn't seem like a winning approach.
What Works
Sometimes companies will try out a technical approach just to verify that it doesn't work. I hope that this is just such a case. x86 emulation is a recognition of the various problems that have always existed with Windows on ARM: lack of legacy app support, lack of developer support, lack of performance. But it's not a solution to any of them.
Here's what I think will work. Give up on Windows on ARM. Give up even on a separate OS platform. Instead of building Windows into a smartphone, build the smartphone into Windows as an inherent capability.
There would only be one processor platform: Intel. That makes things a lot easier for developers. They don't have to worry about testing universal apps on a multitude of different processor platforms. Although Intel bailed out of mobile phones earlier this year, Intel's 10 nm devices will probably be suitable for very small phablet devices.
Don't bother with Continuum. All Windows devices should implement the full version of Windows, and therefore be capable of desktop mode automatically. Offering a seamless, unified experience across all Windows devices will be essential to increasing the Windows penetration into mobile. Other than necessary compromises to accommodate small screens, Windows OS should be the same regardless of form factor.
Nadella is on the right track. Continuum was intriguing, but not compelling because it stopped short of being what Windows users need and expect in terms of performance. Offering a full Windows OS in a device you can put in your pocket will be compelling. Such devices will naturally accommodate external monitors and input devices, just as Surface Pro does now. This is the Surface Phone device that Windows users want.
Investor Takeaway
Microsoft and Intel are approaching an interesting confluence of mutual interests. Both want to get back into mobile, and both must partner with each other in order to do so. With the arrival of Intel's 10 nm processors next year, Microsoft will finally have the platform that it has needed to realize the vision that is only previewed in Continuum.
Whatever cost disadvantage that Intel might suffer compared to ARM processors is rendered moot for Surface Phone. The value of running a full Windows OS on a mobile device more than compensates.
This confluence of interests and capabilities is probably why we haven't seen or heard too much on the smartphone front from either company. Microsoft has gotten rid of the massive Nokia apparatus for generating money-losing smartphones to everyone's relief. With its Surface devices, Microsoft has shown that it can make limited production of high-quality devices work as a business.
For Intel, Surface Phone will simply be one more Windows application of its lightweight Core M series processors. Surface Phone volumes may not be large, but it won't matter in the grand scheme of things.
Surface Phone, running a full Windows OS, will allow Microsoft to reenter the smartphone market on its own terms, and it could tap into considerable pent-up demand. I continue to rate both MSFT and INTC as holds, pending developments in Intel's 10 nm processors and Microsoft's Surface Phone.
Disclosure: I am/we are long QCOM.
I wrote this article myself, and it expresses my own opinions. I am not receiving compensation for it (other than from Seeking Alpha). I have no business relationship with any company whose stock is mentioned in this article.
Editor's Note: This article discusses one or more securities that do not trade on a major U.S. exchange. Please be aware of the risks associated with these stocks.