I use a set of guidelines that I codified over the last few years to review the companies in The Good Business Portfolio (my portfolio) and other companies that I am taking a look at. For a complete set of the guidelines, please see my article "The Good Business Portfolio: Update To Guidelines and July 2016 Performance Review." These guidelines provide me with a balanced portfolio of income, defensive, total return and growing companies that keeps me ahead of the Dow average.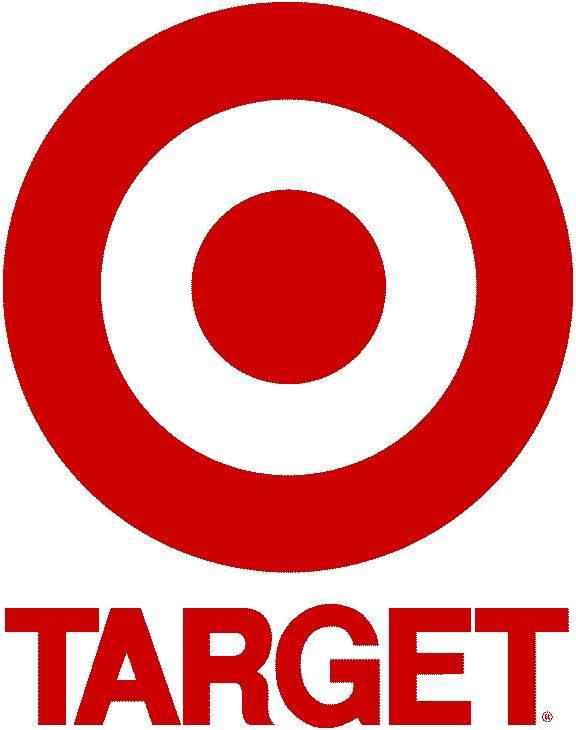 This article is about Target Corp. (NYSE:TGT), which is being reviewed as a possible choice to replace Cabela's (NYSE:CAB) after the position is sold. The question is whether the portfolio buy Target or look further for a good retail business.
Target offers everyday essentials and merchandise to its customers. The company sells a range of general merchandise and food through its store and digital channels. Fundamentals of Target Corp. will be looked at in the following topics to help make the decision to buy or look further: The Good Business Portfolio Guidelines, Total Return And Yearly Dividend, Last Quarter's Earnings, Company Business Overview, and Takeaways And Recent Portfolio Changes.
Good Business Portfolio Guidelines.
Target passes 10 of 11 Good Business Portfolio Guidelines. These guidelines are only used to filter companies to be considered in the portfolio. Some of the points brought out by the guidelines are shown below.
The Good Business Portfolio is based on the fact that it does not follow any one type of investment income, growth, value, and total return. Target is intended to be in the steady income group.
Target Corp. is a large-cap company with a capitalization of $50.2 billion. This size will allow Target the ability expand its business and possible buy other smaller retail companies. The next biggest company in this sector is Dollar Tree (NASDAQ:DLTR) at $20 Billion capitalization, less than half the size of TGT.
Target Corp. has a dividend yield of 3.1%, which is above average for the market. The TGT dividend has been increased for 10 of the last 10 years, making it a steady income choice and its dividend is very safe. Target Corp. is therefore a good choice for the dividend income investor. After paying its above-average dividend, there is still cash remaining for investment in business expansion and stock buybacks.
Target Corp. cash flow is strong, allowing the company to have many means for company growth. Target Corp. has a yearly positive total cash flow of $5.5 Billion. This good cash flow makes the dividend very safe with room for increases each year.
I also require the CAGR going forward to be able to cover my yearly expenses. My dividends provide 3.2% of the portfolio as income, and I need 1.9% more for a yearly distribution of 5.1%. From S&P Capital IQ Target Corp. has a good three-year CAGR of 10.0%, easily meeting my requirement. This good future growth for Target Corp. can continue the uptrend benefiting from the growth of the working population and the economy.
Looking back five years, $10,000 invested five years ago would now be worth over $17,600 today. This makes Target Corp. a good investment for the growth investor looking back, that has future growth as the work force increases and new stores are opened.
Target Corp. S&P Capital IQ rating is three stars or hold with a target price of $80.0. Target Corp. is 3% under priced at present compared to the target. TGT is a fair buy at the present price for the patient long term investor that wants a steady income.
Total Return And Yearly Dividend
The Good Business Portfolio Guidelines are just a screen to start with and not absolute rules. When I look at a company, the total return is a key parameter to see if it fits the objective of the Good Business Portfolio. Target Corp. just missed the Dow baseline in my 47.0 month test compared to the Dow average. I chose the 47.0. month test period (starting January 1, 2013 and ending to date) because it includes the great year of 2013, and other years that had fair and bad performance. The total return of 45.42% makes Target Corp. a fair investment for the conservative growth investor. YTD total return for Target Corp. is at 6.40%, below the market by 3.5% short term. Target has increased its dividend for 10 of the last 10 years and presently has a yield of 3.1%, which is good for the steady income investor. Target declared its last dividend increase in March 2016 with the quarterly dividend increased from $0.56 to $0.60 or about 7.1%.
DOW's 47.0 month total return baseline is 46.15%
| | | | |
| --- | --- | --- | --- |
| Company Name | 47.0 Month total return | Difference from DOW baseline | Yearly Dividend percentage |
| Target Corp. | +45.42% | -0.73% | 3.1% |
As seen in the 5-year price chart below Target has a fair chart over 2012-2016 YTD, that shows a steady long-term growth with a good amount of volatility with growth to come as the economy gets better.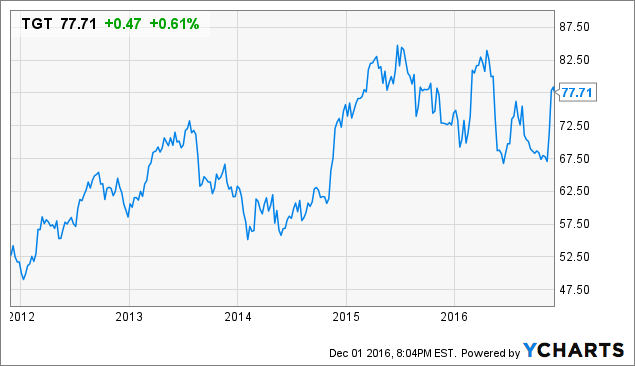 Last Quarter's Earnings
For the last quarter on November 16, 2016, Target reported earnings that were well above expected at $1.04 compared to last year at $0.76 and expected of $0.83. Total revenue was lower at $16.44 billion and lower than a year ago by 6.6% year over year that beat expected revenue by $140 million. This was a good report with bottom line increasing as top line top line decreased. The next earnings will be out in February 2017 and guided at the last earnings call at $1.55- $1.75. This leaves cash available for dividend increases and share buybacks. In the last quarter the company bought back $564 million of their shares and started a new buyback program of $5 billion to take effect when the present buyback is completed.
Business Overview
Target offers everyday essentials and merchandise to its customers. The company sells a range of general merchandise and food through its store and digital channels. The company's general merchandise stores offer an edited food assortment, including perishables, dry grocery, dairy and frozen items. The company's digital channels include a range of general merchandise, including various items found in its stores, along with a complementary assortment, such as additional sizes and colors sold only online. The company's brands include Archer Farms, Market Pantry, Threshold, Simply Balanced, Merona, up & up, Boots & Barkley, Room Essentials, Wine Cube, Circo, Smith & Hawken, Xhilaration, Embark, Ava & Viv, Spritz and Sonia Kashuk. The Company's exclusive brands include C9 by Champion, DENIZEN from Levi's, Nate Berkus for Target, Cherokee, Fieldcrest, Oh Joy! for Target, Mossimo, Genuine Kids from OshKosh, Shaun White, Kid Made Modern and Hand Made Modern.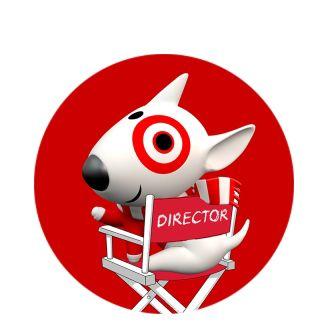 Overall Target is a good business with 10% projected revenue growth as the economy starts to grow. The good cash flow provides TGT the capability to continue its moderate growth. The economy is showing moderate economic (about 2%) growth right now, and the FED may raise rates in December 2016 but is dependent on the United States economy. I believe the FED, when it does raise rates it will be a one and done, they don't want to trigger a slowdown in the economy. As employment increases with the economy, TGT should grow with it.
From a press release about black Friday Target says it's off to a "strong start" to the holiday shopping season. The company says millions of guests visited Target stores across the country. The Target website has already had its biggest day ever and experienced double-digit growth. Brian Cornell (Chief Executive Officer) said "Based on early results, it's clear that our deals are cutting through. We expect this momentum to continue throughout the weekend and into next week as we offer Target's guests a truly unprecedented opportunity to save 15 percent off nearly everything online and in our stores this Sunday and Monday."
Takeaways and Recent Portfolio Changes
Target is an investment choice for the income investor and moderate growth investor with its 3.1% yield and fair market total return. Target will be considered for The Good Business Portfolio when an open slot is available. TGT is a solid, moderate income producer with potential for upward earnings growth as the economy starts to grow again. If you want a steady growing income, TGT may be the right investment for you.
Added to position of Digital Reality Trust now at 0.93% of the portfolio. I feel the computer industry facilities business has nowhere to go but up, and DLR pays an above average dividend. I wrote an article on Digital Reality Trust in September of this year if you are interested.
Trimmed Cabela's from 3.7% of the portfolio to 2.6%, they have received a bid of $65.50 cash for their shares, which to me is a fair price. I want to take a bit off the table in case the deal does not go through. I also would like to deploy the proceeds to increase the dividend-paying companies in the portfolio. The last earnings report was not good and it may be time to take a good profit while I can in case the deal does not go through. Management is spending too much money to keep revenue up, causing earnings to decrease.
Increased Omega Healthcare Investors (NYSE:OHI) from 4.7% of the portfolio to 4.8% of the portfolio, I needed a little more income and OHI will give that to the portfolio. The portfolio has filled in the open portfolio slot with PepsiCo Inc. and will be followed by Kellogg (NYSE:K) or TGT when the next slot is open.
Sold some covered calls on Harley Davidson, sold December 9, 58's. If the premium gets to 20% of the sold premium price, I will buy them back with the hope that HOG goes up so I can sell the calls again in the same month for a Double. The HOG price is presently above the strike price, and I will move the calls up and out if this situation is the same closer to expiration. I will eventually sell the HOG position since sales have become stagnant and the stock price is high because of take over rumors.
The Good Business Portfolio generally trims a position when it gets above 8% of the portfolio. The four top positions in The Good Business Portfolio are Johnson and Johnson, which is 8.0% of the portfolio; Altria Group Inc., which is 7.5% of the portfolio; Home Depot, which is 7.7% of portfolio; and Boeing, which is 9.0% of the portfolio. Therefore, JNJ and BA are now in trim position with Home Depot and Altria getting close.
For the total Good Business Portfolio, please see my recent article on The Good Business Portfolio: 2016 third-Quarter Earnings and Performance Review for the complete portfolio list and performance. Become a real time follower and you will get each quarters performance after the earnings season is over.
I have written individual articles on CAB, JNJ, EOS, GE, IR, MO, BA, Omega Health Investors, Texas Instruments (NYSE:TXN), Digital Investors Trust (NYSE:DLR) and Home Depot (NYSE:HD) that are in The Good Business Portfolio and other companies being evaluated by the portfolio. If you have an interest, please look for them in my list of previous articles.
Of course this is not a recommendation to buy or sell and you should always do your own research and talk to your financial advisor before any purchase or sale. This is how I manage my IRA retirement account and the opinions on the companies are my own.
Disclosure: I am/we are long BA, JNJ, HD, MO, OHI, HOG, TXN, DLR.
I wrote this article myself, and it expresses my own opinions. I am not receiving compensation for it (other than from Seeking Alpha). I have no business relationship with any company whose stock is mentioned in this article.