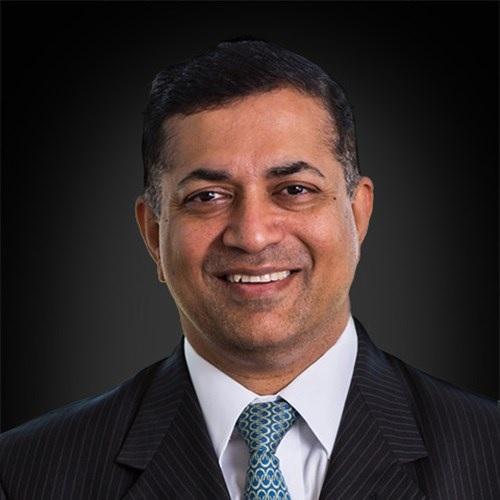 WFT CEO Krishna Shivram. Source: WFT Annual Report
Last month Weatherford International (NYSE:WFT) borrowed $540 million in senior notes to pay down its revolver and cure a potential covenant breach. It also raised about $450 million in equity to help shore up its balance sheet and fund more cash burn. The shares were sold to a passive investor who also has warrants to acquire an additional 84.5 million shares for proceeds of $543 million; the warrants have a strike price of $6.43 or 26% above Weatherford's current share price of $5.10. In my opinion, the equity raise was an epic fail for the following reasons.
It Undermined Management's Credibility
Weatherford raised $630 million in equity in Q1 2016. The offering allowed the company to alleviate liquidity strain and make a $350 million near term principal payment. During its Q1 earnings call management projected the company would generate full-year free cash flow of $400 million to $500 million:
I would now like to update our free cash flow forecast of the year. Primarily due to the large unexpected losses in Q1 and the continuing through into Q2, we now revise our full-year free cash flow forecast to be between $400 million and $500 million. This downward revision by $200 million versus our previous forecast takes into account three parameters: lower earnings by $350 million, partly offset by lower working capital, principally receivables, by $100 million, and lower CapEx by $50 million.
Nothing has been further from the case. Through Q3 2016 the company experienced cash burn of $547 million. In my opinion, having to return to the trough again this quarter totally undermined management's credibility.
So far this year the company has raised about $4.3 billion in debt and equity securities meant to shore up its balance sheet and push back near term principal payments. Investors' patience is wearing thin. Former CEO Bernard Duroc-Danner was replaced by Krishna Shivram last month. However, I am under the impression that robbing Peter to pay Paul could become normal course of business for the company.
Investors Didn't Like It
The company priced its new equity on November 16th. WFT fell 4% the next day to $5.06. The decline signaled that investors did not like the deal. Institutions control about 93% of the stock and I believe they caused the selloff.
The share price decline was a sharp departure from the rise in the stock after the Q1 equity raise. Investors were ebullient in March; the thesis was that fresh capital would remove the threat of a debt default and buy the company time to benefit from a rebound in oil markets.
The November equity raise gave the impression that the company was running in quicksand. It also gave credence to my assessment that the company was insolvent. Instead of admitting to investors up front about its insolvency, management could always raise equity every nine months to fill its capital hole.
It Does Not Solve Weatherford's Structural Problems
In March I estimated the company was insolvent by $1.6 billion. Prior to its November capital raise I estimated that insolvency had increased to $4 billion. Secondly, its Q3 EBITDA of $68 million did not cover its $129 million interest expense. The $450 million equity could pare debt, but not enough to generate positive interest coverage. That said, Weatherford's insolvency and cash burn will likely continue for several more quarters until another equity raise or major debt restructuring.
Conclusion
Weatherford's recent equity raise will allow the company to operate for a few more quarters. However, its structural problems have not been resolved. I estimate the company is insolvent and the stock is worthless. Avoid WFT.
Disclosure: I am/we are short WFT.
I wrote this article myself, and it expresses my own opinions. I am not receiving compensation for it. I have no business relationship with any company whose stock is mentioned in this article.