Apple (NASDAQ:AAPL) has sent a letter to the National Highway Traffic Safety Administration (NHTSA) acknowledging that it is working on self-driving cars. The letter requests that NHTSA facilitate testing of self-driving development vehicles on public roads, as well as provide standards for data sharing and privacy. When Apple starts talking privacy, you know they're serious.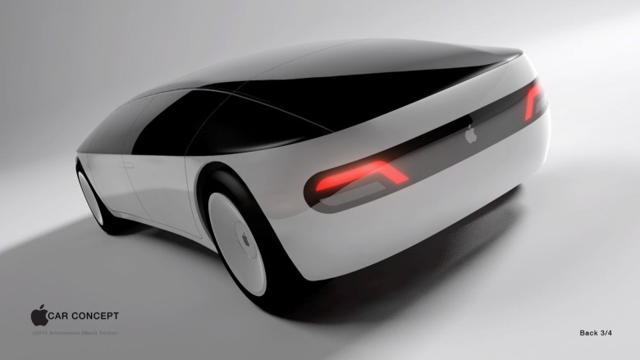 Source: Cult of Mac
No Dead End
Back in July, Bloomberg had pointed to the hiring of Dan Dodge, the founder of QNX, as an indicator that Apple was prioritizing development of an autonomous driving system, rather than just an electric car. Bloomberg also highlighted the installation of long-time Apple executive Bob Mansfield as another sign of changes in the project.
If anything, Mansfield's role elevated the status of the project. As Bloomberg pointed out:
Mansfield answers directly to Cook, unlike his predecessor Steve Zadesky, who reported to hardware chief Dan Riccio, who in turn reported to Cook. Mansfield's division comprises three pillars led by Apple veterans: a software team under John Wright; a sensors group headed by Benjamin Lyon; and a unit of hardware engineers led by D.J. Novotney.
The structure of Mansfield's team clearly indicated that Apple was still building a complete solution to the problem of autonomous vehicles, and not just a focus on software development. Nevertheless, by September, the NY Times was reporting that Apple was "rethinking" its strategy in self-driving cars, suggesting that the effort was being scaled back.
The chief evidence for the scaling back, according to the Times, was the layoff of "dozens" of employees out of "more than 1,000 employees". As I described in Apple: 6 Reasons For Optimism, the Times report was subsequently re-reported with increasing negativity until SA contributor David Pinsen concluded that the Apple car had reached a "likely dead end".
Apple's letter to the NHTSA clearly demonstrates that Project Titan has not reached a dead end. Here are some notable excerpts from the letter:
Apple uses machine learning to make its products and services smarter, more intuitive, and more personal. The company is investing heavily in the study of machine learning and automation, and is excited about the potential of automated systems in many areas, including transportation.

Executed properly under NHTSA's guidance, automated vehicles have the potential to greatly enhance the human experience-to prevent millions of car crashes and thousands of fatalities each year and to give mobility to those without. It is vital that those developing and deploying automated vehicles follow rigorous safety principles in design and production. Such principles should not, however, inhibit companies from making consequential progress; there is no need to compromise safety or innovation.
Apple had apparently run into obstacles in getting its development platforms approved for use on public roads and wants NHTSA to lend a hand in facilitating this process. Probably, this is something that cropped up due to state-by-state variations in regulation of autonomous vehicles.
Apple also wants data sharing among the key autonomous vehicle developers, implying that it considers itself to be among those.
Apple agrees that companies should share de-identified scenario and dynamics data from crashes and near-misses. Data should be sufficient to reconstruct the event, including time series of vehicle kinematics and characteristics of the roadway and objects. By sharing data, the industry will build a more comprehensive dataset than any one company could create alone. This will allow everyone in the industry to design systems to better detect and respond to the broadest set of nominal and edge-case scenarios. Apple looks forward to collaborating with other stakeholders to define the specific data that should be shared.

Data sharing should not come at the cost of privacy. Apple believes that companies should invest the resources necessary to protect individuals' fundamental right to privacy.
Finally, Apple expresses concern that as a new entrant in the automobile industry, it receive fair regulatory treatment:
To maximize the safety benefits of automated vehicles, encourage innovation, and promote fair competition, established manufacturers and new entrants should be treated equally.
Interpreting the Strategy Shift
Apple's letter does confirm a shift in emphasis or strategy towards implementing an autonomous vehicle, as opposed to merely an electric vehicle. Does this mean that Apple is simply going to develop an autonomous driving system and then market it to automobile manufacturers? That's one interpretation.
However, I don't think its the correct interpretation. The emphasis on autonomous driving is probably because Apple management has decided that this provides the most important discriminator compared to its competitors. As such, autonomous capability has become a necessary but not sufficient condition for an Apple car.
The shift in emphasis is probably due to the degree of difficulty in implementing autonomous driving. Apple knew it had to nail this down before it could market its own car.
Apple could still decide to partner with a conventional automaker in order to market its self-driving system, but this would be a radical departure from its historical product development approach. Apple has always favored a "holistic" approach where it controls all aspects of the product, including hardware and software design, packaging, user interface, etc.
And it can be argued that such a holistic approach is necessary in order to ensure that the self-driving capability is packaged in a product that is appealing to consumers, as well as safe and effective. Understanding vehicle dynamics is very much a part of controlling a car safely. Telsa (NASDAQ:TSLA) clearly understands this and has thus taken full control of its autonomous vehicle efforts.
I consider it likely that Apple is advancing the EV design effort in parallel with the self-driving capability. When Apple decides that self-driving is ready for public release, the EV will be ready as well.
I continue to expect that Apple will take the same manufacturing approach to its EV as it takes with its other products. Apple will carefully cultivate suppliers for major components, as well as hire a contract manufacturer to provide final assembly and test. Building EVs is a risky venture, and the last thing Apple wants to do is risk a large amount of capital building its own automobile assembly plant.
I continue to expect that Magna International (NYSE:MGA) will be the contract assembler of the Apple Car. Bloomberg has even reported that Apple's car team includes engineers from Magna. The article points out that Magna performs the same function for automakers that Foxconn performs for Apple.
Magna is expected to assemble the new BMW 5-Series sedan, as well as Jaguar Land Rover models. Magna has performed small volume assembly work for Aston Martin, BMW, Volkswagen, and Daimler. Magna, almost certainly, will be Apple's go to contractor for an Apple Car.
And this may be part of the reason that Apple is emphasizing autonomous capability. It knows that it has the design and manufacturing of the EV already lined up.
Investor Takeaway
Lately, investors have been treated to a lot of grumbling by analysts over the size of Apple's R&D budget and the apparent lack of new products to show for it. Apple's R&D budget in fiscal 2016 was $10.045 billion, for a y/y increase of about 25%.
Shareholders now have some assurance that the R&D spending is indeed going for long-term projects that may not come to fruition for years. I've long supported expansion of R&D as the best way to assure that Apple continues to innovate and develop new products.
Now that there is no doubt about Project Titan, there will undoubtedly be a debate about whether Apple should even go into the car business. Apple will face competition from traditional automakers as well as EV makers such as Tesla. Apple's Project Titan is not without risk.
But it's a risk worth taking, and it shows that Apple isn't afraid to take risks. Autonomous electric vehicles will change the automobile market in fundamental ways. Apple is pursuing one of the few opportunities left to it that can really "move the needle" in terms of revenue, as I pointed out in February 2015 in Apple's Electric Vehicle Opportunity. I absolutely support and applaud this move. I remain long Apple and recommend it as a buy for investors with a 3-5 year investment horizon.
Disclosure: I am/we are long AAPL.
I wrote this article myself, and it expresses my own opinions. I am not receiving compensation for it (other than from Seeking Alpha). I have no business relationship with any company whose stock is mentioned in this article.