The S&P 500 lost 0.8% this week after gaining 4.7% during one month, and close to 10% on a year-to-date basis.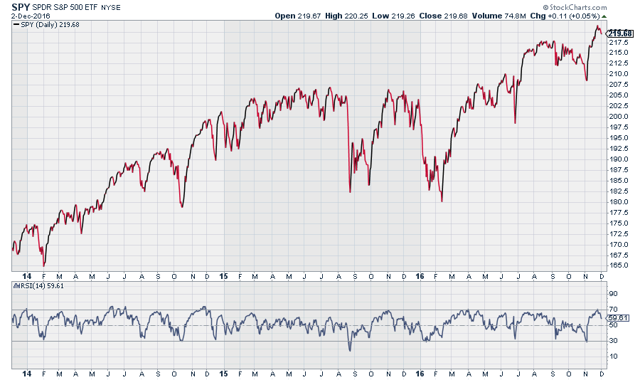 The sun is shining after the election, but it would be foolish to buy stocks just because everyone else is doing the same.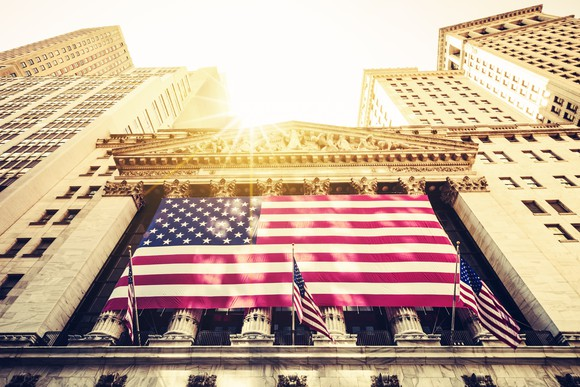 Source: The Motley Fool
Let's start by looking at cyclical commodity prices. Industrial metals are in a steady uptrend since January of 2016. Lumber and crude have accelerated in February and gone more or less sideways until November. All three accelerated in November and are close to their 52 week highs.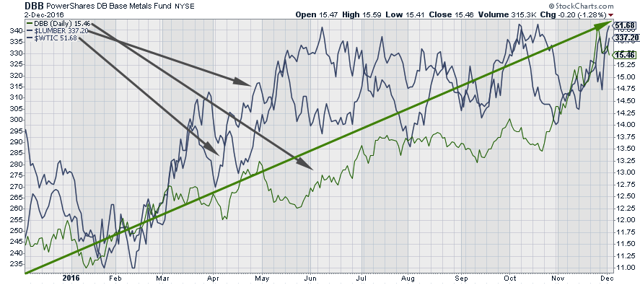 My favorite sentiment indicator, which is the ratio spread between transportation stocks and the Dow Jones Industrial Average, has exploded since August. This index had indicated many corrections in the past and is currently supporting higher stock prices.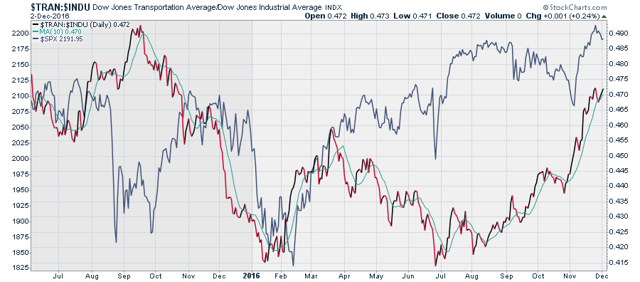 High yield bonds are outperforming government bonds since July. The acceleration started in November, when government bond yields broke out and the stock market rallied.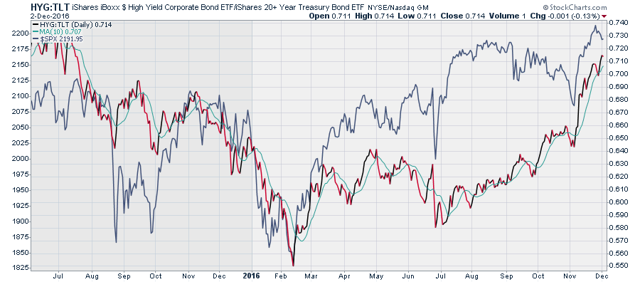 Market breath, measured by the amount of stocks above their 50 day moving average, has risen from 30% at the start of November to 70% about one week ago. The current value indicates that there is still room to grow without getting overheated. Market breadth had indicated the weakness between August and November. Many stocks started to weaken which put pressure on the stability of the market.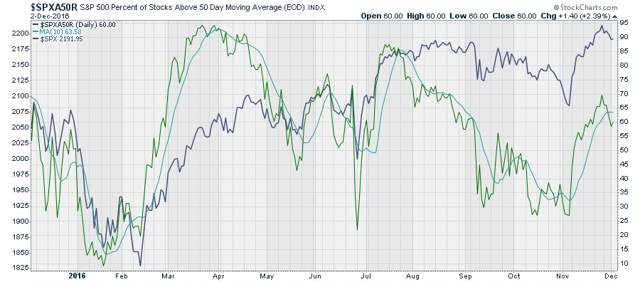 The most important graph is the one below. It shows the year-on-year performance of the S&P 500 versus the ISM manufacturing index. I used the current value to look what the performance of the coming months would be if the stock price didn't change. I erased the January and February values because they are higher than 10% because of the correction in Q1 of 2016.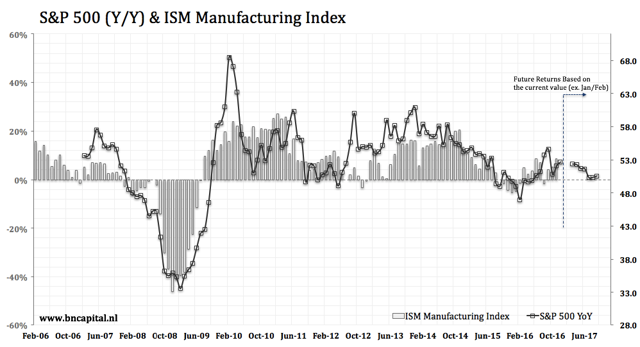 The latest ISM number showed that the economy is gaining momentum. European purchasing managers indices did the same. The economy is doing quite well on the mid-term. The stock market is fairly valued if we look at current numbers. The stock market should go higher if growth stays at these levels or increases. Even the November rally has not stretched valuation based on the ISM index. It is important however that coincident indicators like industrial production and durable goods orders start to increase to prevent a price/earnings bubble. However, that is not important for the weekly review.
I have been bullish for quite some time and might add to my long positions. However, I never advise anyone to go all in. I have hedged most if my positions and won't get hurt if the market has a correction. I am currently looking to add to my homebuilding stocks and buy some Southwestern Energy SWN. I will write articles about both trades before I place them in my portfolio.
Many thanks for reading my article. I hope this information added to your research process. Please leave a comment below if you have questions or remarks.
Good luck!
Disclosure: I/we have no positions in any stocks mentioned, and no plans to initiate any positions within the next 72 hours.
I wrote this article myself, and it expresses my own opinions. I am not receiving compensation for it (other than from Seeking Alpha). I have no business relationship with any company whose stock is mentioned in this article.