Now that Mr. Trump has been elected president, investors' interest in "Inflation Protected Funds" has been soaring lately. This is due to expectations that economic growth plans by the president-elect are likely to create inflation pressure and possibly result in further rate hikes by the Fed. At the same time, a 0.25% interest rate hike by the Fed is expected in December 2016 with possibly more to come in 2017.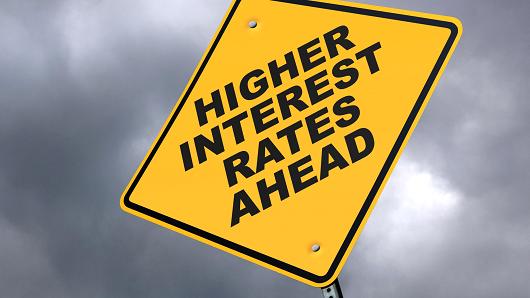 Following this new trend, it was reported on CNBC that major cash inflows from investors are currently going into "Inflation Protected Securities". These tend to be securities that are either hedged against rising interest rates or that actually benefit from them. This article is about those securities that we hold and which are well positioned for periods of rising interest rates.
Repositioning One's Portfolio
At this point high-yield investors need a strategy for repositioning their portfolio to maximize dividends and total returns. Part of this strategy should also include selling securities that are negatively affected by higher interest rates, such as long-term bonds and preferred shares. The vast majority of preferred shares are perpetual, which means that they may never be called, making them particularly sensitive to rising interest rates. During periods of rising interest rates, the issuing company of the preferred shares has no incentive to call them, as it may be more expensive to replace them in the future. This makes them highly vulnerable as interest rates increase, and they can see their prices fall significantly.
Also, part of repositioning one's portfolio should include allocating to asset classes that will benefit from interest rate hikes. Fortunately, there are 6 types of investments to hedge one's portfolio against interest rate hikes, and even profit from them.
5 Ways That Can Set Your Portfolio To Profit From Future Rate Hikes by the Fed
The following are five "High Yield" investment classes that can actually make you more money as interest rates rise:
1- Business Development Companies
For high-yield investors, this sector is particularly well positioned for interest rate hikes by the Fed. Studies have shown that most BDCs, and in particular larger ones, do not exhibit statistically significant sensitivity to small interest rate hikes. This is due to the fact that most BDCs have their assets invested in short maturities. As a result, they possess a more favorable asset-liability structure.
Furthermore, the majority of BDC investments consist of floating rate loans which are primarily funded with fixed rate term debts. This makes BDC loan portfolios better positioned for rising interest rates when compared with the majority of fixed income products. It is estimated that about 77% of BDC debt investments currently bear floating rates. Their potential for growth during periods of rising interest rates is tremendous. Some companies are currently offering a large discount and very generous yields. Two great picks in this sector include:
Alternatively, one can choose to invest in exchange traded products which provide instant diversification and less price volatility, such as:
2- Short or Medium Duration Fixed Income Closed-end Funds
In the current interest rate environment, high-yield investors are better off investing in CEFs, which hold a pool of fixed income securities with a short average duration. This will greatly mitigate the risk of future interest rate hikes.
The Importance of Duration: The decline in the value of a bond due to rising interest rates is known as interest rate risk, and all bonds are subject to it. But bonds with similar stated yields are not equally affected when rates change. Generally, the longer a bond's maturity, the more sensitive it is to interest rate changes.
Investors who hold fixed income closed-end funds can measure the interest rate risk or price sensitivity of the particular security by looking at the "Average Duration," which is expressed in years. It can reveal approximately how much the CEF's bond portfolio will change in price due to interest rate movements. For example, the U.S. Fed may hike rates by another 0.5% over the next 6 months; this can result in a fixed income CEF with an average duration of 10 years falling by 5%. However, a fixed income CEF with an average duration of 2 years will only fall by 1% and will readjust itself to higher interest rates by replacing each bond that matures with another one with higher yield. This space is looking very attractive today following the indiscriminate selloff in fixed-income CEFs. Here are two closed-end funds with limited duration and trading at attractive valuations:
Short-duration fixed-income CEFs are looking particularly attractive as they sold-off recently in sympathy with other fixed-income CEFs despite the fact that they offer some protection against rising interest rates. The discounts are currently mostly higher than the 3-year average.
3- Floating Rate Corporate Loan Closed-end Funds: Floating rate Closed-End Funds offer a timely alternative for investors seeking the potential for high current income. These CEFs hold securities with interest rates tied to various moving benchmarks, including U.S. Treasury bills, LIBOR and the prime rate. They can offer protection against interest rate increases because the coupon resets periodically (usually every 2 to 3 months) along with changes in the related benchmark index. As interest rates go up, profits and distributions made by these CEFs are set to increase. These CEFs can offer investors a great "hedge" against rising interest rates. Two closed-end funds with floating rates and set to benefit from the situation:
VTA is particularly attractive and is currently rated 5-starts by Morningstar.
4- Commercial REITs with a Floating Rate Portfolio
Commercial REITs invest in loans which are backed by solid real estate fundamentals and should see a favorable macro-economic outlook as Mr. Trump implements his economic plans. An improving U.S. economy will give those companies access to more transaction volumes. It is important to note that although the majority of Mortgage REIT companies underperform during rate hikes, some "Commercial Mortgage REITs" have their portfolio well positioned to benefit from higher interest rates, notably those which invest in a portfolio with a floating nature. These companies have their loan portfolio tied to short-term rates rather than long-term ones, and will be beneficiaries from rate hikes. Such REITs include:
In the Commercial Mortgage REIT space, Apollo Commercial Real Estate Finance has a loan portfolio particularly well positioned for interest rate increases. For each increase in Libor interest rate of 1%, ARI's earnings will grow by 9% annually, which is significant. ARI's portfolio is one of the best positioned compared to its peers. I also like Ladder Capital Corp (NYSE:LADR).
5- Baby Bonds with a short maturity
"Baby Bonds" are exchange traded debt instruments that trade on the stock markets just like stocks. They can provide a great alternative to preferred shares, especially during periods of rising interest rates. Unlike most preferred shares which are perpetual, baby bonds have a fixed maturity and therefore are less affected by rising interest rates. In general, bonds with short maturities are safer than long-term ones because they carry less interest rate risk. Furthermore, during periods of rising interest rates, the closer we get to the maturity date, the higher the prices of Baby Bonds become. Baby Bonds provide a great hedge against rising interest rates. Choosing the right baby bonds can help boost one's high yield portfolio with minimum interest rate risk. At "High Dividend Opportunities", my Premium Service at Seeking Alpha, we are currently reducing our exposure to preferred shares and replacing them with short-term "Baby Bonds," as they offer income seekers more safety and a better hedge against rising interest rates.
Conclusion
In order to achieve a successful investment strategy, investors should be flexible and willing to readjust their portfolio to benefit from changing economic trends. With rising Libor rates and higher interest rates on the horizon, some high-yield stocks which used to be winners can quickly become losers, while others which lagged the markets during periods of interest rate decline can be tomorrow's winners.
If you enjoyed this article and wish to receive updates on my latest research, click "Follow" next to my name at the top of this article.
About "High Dividend Opportunities"
High Dividend Opportunities, is a leading dividend service ranked #1 in dividends on Seeking Alpha and is dedicated to bringing investors the best high-yield securities trading at bargain valuations. It includes a managed portfolio targeting 7-9% overall yield - and a selection of the best high yield Master Limited Partnerships, BDCs, U.S. Property REITs, preferred shares, and closed-end funds (CEFs). We are currently re-positioning our portfolio to maximize profits in anticipation of higher interest rates. I invite readers for a two-week free trial currently offered by Seeking Alpha to have a closer look at our investment strategy and our Top Buy list. For more info, please click here.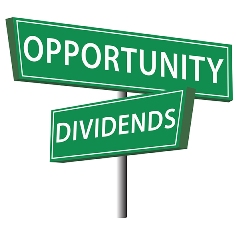 Disclaimer: "High Dividend Opportunities" service is impersonal and does not provide individualized advice or recommendations for any specific subscriber or portfolio, as I have no knowledge of the investor's individual circumstances. Subscribers/readers should not make any investment decision without conducting their own research and due diligence, and consulting their financial advisor about their specific situation.
Disclosure: I am/we are long ARI, AINV, BDCL, ARCC, VTA, BXMT. I wrote this article myself, and it expresses my own opinions. I am not receiving compensation for it (other than from Seeking Alpha). I have no business relationship with any company whose stock is mentioned in this article.