MLPs declined for the week overall after serious de-risking Monday and Tuesday, followed by one glorious day on OPEC Wednesday, then we got choppy trading the rest of the week. MLPs finished the week 2.1% higher than Tuesday's close and finished positive on Friday, but the sector has underperformed other commodity beta stocks in the short sample size of trading post-OPEC.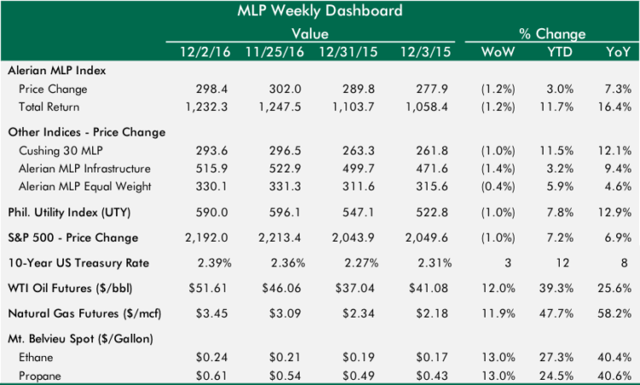 According to traders at various Wall Street firms, MLPs were being used as a "source of funds" for generalist energy investors to buy more oil beta stocks with exposure to second tier basins that should benefit from higher oil prices. Despite that commentary about MLPs being a source of funds, MLPs haven't really experienced a rally that would suggest they were a use of funds, at least not within the last 5 months.
So, the sector seems like it "can't win for losing", which is a strange idiom that doesn't make much sense, but apparently means despite all their effort they can't win. Kinder Morgan (NYSE:KMI) this week is a fair example. KMI got earlier than expected approval of the largest single pipeline project in their backlog, which is expected to generate positive returns and potentially could be a JV source, announced on the same day OPEC sent oil shooting higher. But rather than a forceful rally, KMI underperformed other midstream companies on Wednesday, Thursday and Friday.
Status Update
MLPs were saved on the final Day of November by the massive OPEC rally. November was positive, cutting the 4Q to date decline in half. As of the end of November, MLPs were up 13% for the year including distributions, but have stagnated really since the initial bounce in the first half of the year.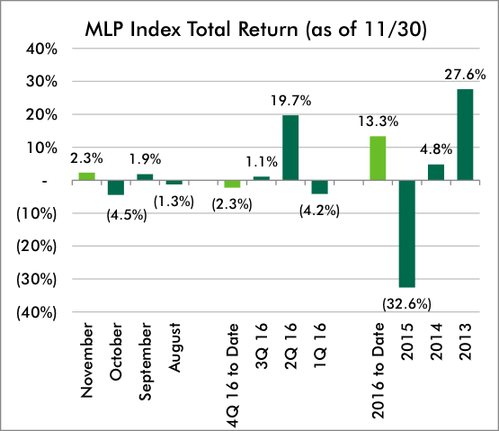 The broad market had a strong November, especially small caps (the Russell 2000 finished +11.2%), on good vibes for a more positive outlook under a pro-business government. MLPs lagged that trend as well. MLPs may have to wait for the 2017 reset before breaking beyond the 300.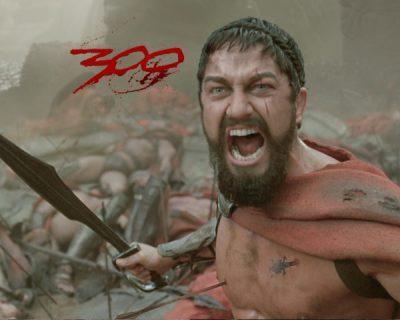 The Alerian MLP Index crossed 300 three times this week alone. The AMZ index closed above 300 on the last day of November in 2015. The AMZ then spent 115 days below 300 before closing back above on 5/17/16. Since then, the index has closed with a value that crossed the 300 a total of 12 times.
Winners & Losers
Because of the pending merger with its sponsor, Transocean Partners (NYSE:RIGP) now trades with sponsor Transocean (NYSE:RIG), a major offshore drilling company. So, RIGP led the way this week following the OPEC news that sent RIGP more than 16% higher Wednesday. One of the weaker performers last week, Enable Midstream Partners (NYSE:ENBL), rebounded, while last week's worst performer, Ferrellgas Partners (NYSE:FGP), brought up the rear this week too.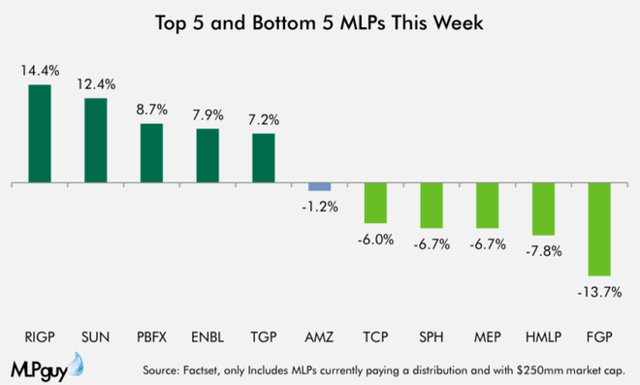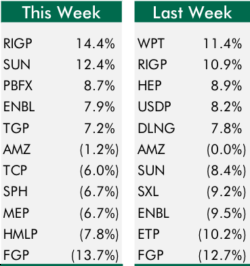 Year to Date Leaderboard
Drop-down growth stories Shell Midstream Partners (NYSE:SHLX) and Phillips 66 Partners (NYSE:PSXP) outperformed the index this week, but they each have a long way to go. No changes to the winners, although American Midstream Partners (NYSE:AMID) is closing in on the others.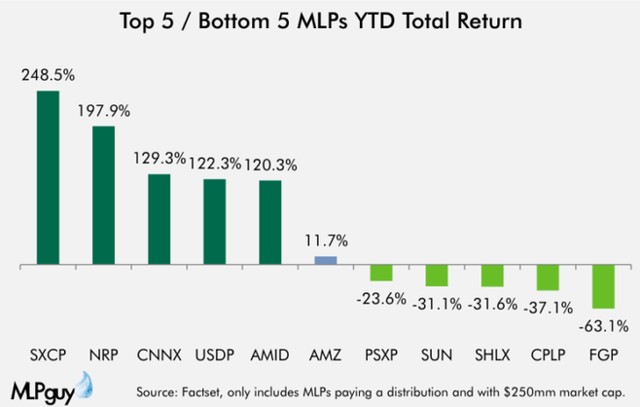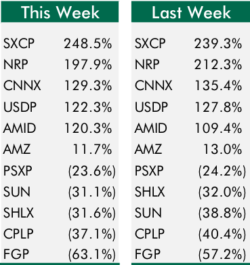 G.P. Holding Companies and Midstream Corporations
The GPs and midstream corps outperformed MLPs again this week. Alliance Holdings GP (NASDAQ:AHGP) went from worst to first on better natural gas prices. SemGroup Corp. (NYSE:SEMG) was the only repeat among the winners, as the sector continues to lack follow-through on individual names from week to week.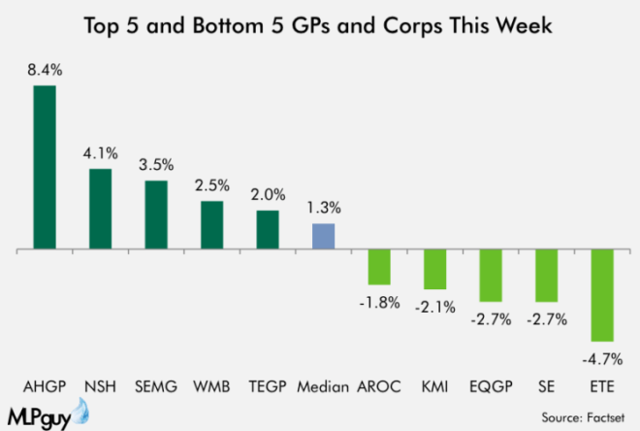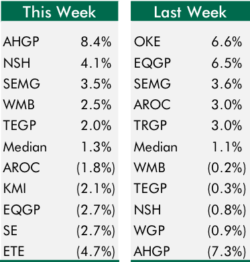 News of the (MLP) World
Quiet week on the M&A front, but the sector did add $4 billion+ to the development backlog following Trans Mountain's approval. Equity deals continue, and discounts remain wide. Interest rates on term debt remain attractive relative to earlier this year, despite the recent rate spike post-election.
Capital Markets
Hoegh LNG Partners (NYSE:HMLP) priced public offering of 6.0mm units at $17.60/unit, raising $105.6 million in gross proceeds (press release)

Offering upsized from original 5.5 million units
Overnight offering, priced at 8.1% discount to prior closing price
Brookfield Infrastructure Partners (NYSE:BIP) issued 15.625 million units on a bought deal basis to a syndicate of underwriters at $32.00/unit, raising $500 million in gross proceeds (press release)

BIP also issued $250 million to Brookfield Asset Management for total proceeds of $750 million
Tesoro Logistics (TLLP) priced $750 million of 5.25% senior notes due 2025 at par (press release)
Valero Energy Partners (NYSE:VLP) priced $500 million of 4.375% senior notes due 2026 (press release)
Growth Projects/M&A
Kinder Morgan announced final federal approval for Trans Mountain pipeline expansion (press release)

Project would begin construction in September 2017 following additional permitting, and is expected to be in-service by late 2019
KMI expects to announce final cost estimate following fresh internal review of the $6.8 billion (Canadian dollars) project
Hoegh LNG Partners announced acquisition of 51% interest in the Hoegh Grace floating storage and regasification unit (FSRU) from sponsor Hoegh LNG Holdings for $188.7 million (press release)

The Grace FSRU is supported by a 20-year charter agreement
Assuming the transaction closes, HMLP is prepared to increase distributions by 4-5% in 1Q
The acquisition will be partially financed with proceeds from the above equity offering