The Republican win is an unexpected event that will ironically add to an already long list of headwinds Valeant Pharmaceuticals (NYSE:VRX) faces. Markets are now pricing in interest rate risks in the entire biotechnology sector. As interest on debt costs go up, biotech stocks in the early innings of drug development will have less money available for funding their clinical studies. Markets reacted badly to Valeant's failure to solidify a sale of Salix Pharmaceuticals to Takeda (OTCPK:TKPYY), because the $30 billion will cost more to service in the years ahead. Valeant faces headwinds from high debt levels, but investors should still anticipate a turnaround is in progress.
1. Valeant's alternative to Salix sale
In Salix's present form, Takeda instinctively gave Valeant a low-ball offer for two reasons. First, it believed Valeant would willingly take over a billion in a goodwill write-down by selling Salix for $10 billion or less. Valeant already took a goodwill write-down in the last quarter, a move that includes some of Salix's value.
Since Valeant has enough cash on hand to meet its debt obligations for 2016 and 2017, it is in a better position to keep Salix and re-organize its sales team to grow sales of Xifaxan. Before the Philidor scandal momentum picked up, Valeant's 'Gut Guy' advertising campaign resonated with patients. The company spent $20 million back in 2015, but momentum faded as the sales team performance weakened. In June, Valeant cut its sales forecast by $390 million for the year.
Xifaxan has an advantage over other GI drugs treating IBS: it has indications for both IBS-D and hepatic encephalopathy. It is up to Valeant's sales team to capitalize on the product's superiority.
2. Addyi marketing
Now that the 18-month advertising ban imposed by the FDA is over, Valeant may market Addyi. With its risks clearly labeled at the top of the website, Valeant should gain some sales traction as it advertises the co-pay savings availability for eligible patients. In April, the company cut the Addyi sales force, but if the product resonates with those who need it, Valeant may add staff to the sales force to complement the efforts of higher levels of advertising.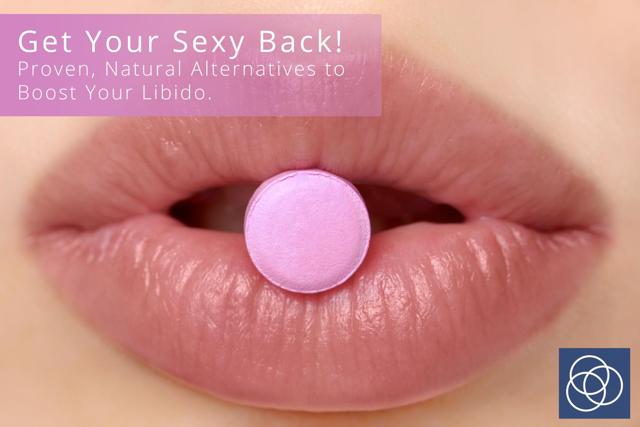 3. Takeda will not come back to the table
The negotiation breakdown with Takeda removes a distraction for Valeant's management. Though selling Salix at a fair market value would have lightened debt levels, Salix's underperformance is the reason the unit is worth less. The total addressable market for IBD is in the billions. Now that Valeant will not make selling the unit the pressing option, investors should expect revenue growth in the quarters ahead as the company adds staff to the sales team.
Last quarter, B+L was the only unit that reported revenue growth. Valeant was not looking for a buyer, a move that allowed B+L management to focus on the core business.
Related investments
Generic drug makers are deeply out of favor. Teva Pharmaceutical (NYSE:TEVA) and Endo International (NASDAQ:ENDP) are both trending near yearly lows. Teva issued lower guidance in its third quarter results. Endo reported higher losses in its quarter, but expectations are so low the stock trades at just 6.4x earnings and 3.4x forward earnings.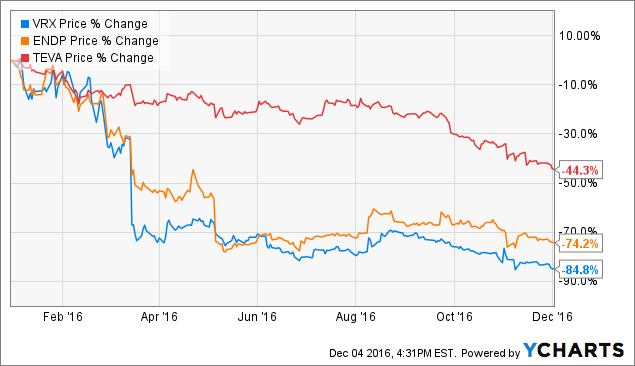 Takeaway
Valeant is in no rush to sell down assets at fire sale prices. In still has two or three quarters of time left to grow sales, boost cash flow and service its high debt. After that, time will start to run out. Interest rates are going up, thanks to fiscal policies in the U.S. that will raise inflation risks. Valeant will need to accelerate its plans in paring debt levels. If Salix's sales do improve, it will fetch a better price, cut down more of its debt and the stock will trade higher.
Please [+]Follow me for continued coverage on deeply valued pharmaceutical companies. Valeant is on the action list for the week ahead. Click on my name next to my avatar at the top of the article. Thank you for reading.
Disclosure: I/we have no positions in any stocks mentioned, and no plans to initiate any positions within the next 72 hours.
I wrote this article myself, and it expresses my own opinions. I am not receiving compensation for it (other than from Seeking Alpha). I have no business relationship with any company whose stock is mentioned in this article.