Another bad night for the European project on Sunday saw Matteo Renzi's constitutional reforms rejected by a large margin, a vote that will bring an end to his tenure as Prime Minister and open the door to populist anti-eurozone party, Five Star Movement.
The loss itself won't come as a massive surprise given the polling numbers prior to the vote, but the scale of the loss is certainly a concern. In making this a vote on himself, Renzi gambled his political future on the hope that his popularity would see the referendum through, but instead he just became the latest casualty in a series of votes that has paved the way for anti-establishment movements to come to the fore.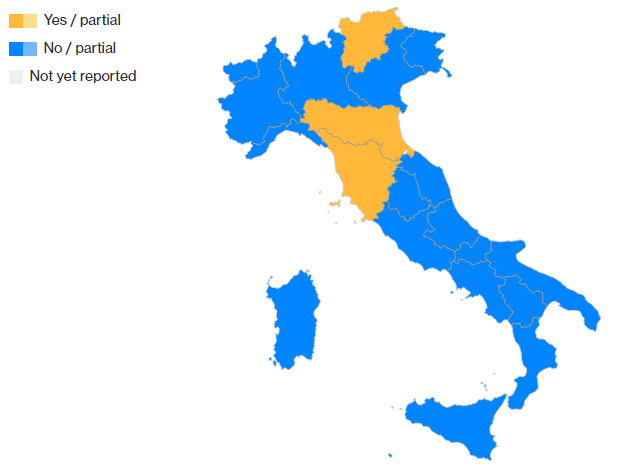 Source - Bloomberg
This was always the biggest risk of the referendum and is also the reason for the risk aversion we're seeing in the markets this morning. European equity markets are expected to open in the red this morning, particularly in Italy where we may see fresh pressure on the banks which have already been battered on numerous occasions this year.
The damage in the euro has actually been quite well contained when you consider what this vote could mean for the euro area as we head into what has become an even bigger election year. Having fallen to the lowest level since March last year against the dollar, it has since stabilised around 1% down on the day.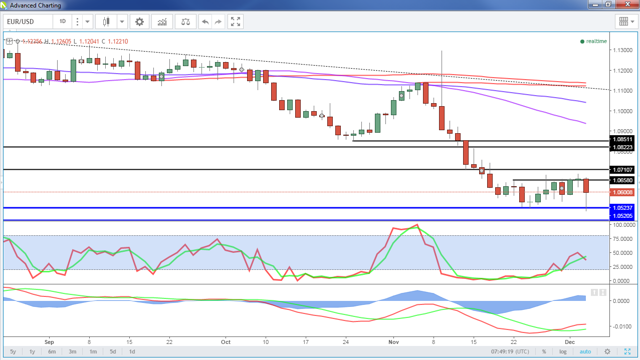 This may reflect the fact that a Renzi defeat was already broadly priced in, but it's also a reflection of the fact that the next steps are far from clear for Italy and traders are not panicking yet. It may become clearer what this vote actually means in the coming weeks and for now, the ECB will be there to ensure borrowing costs don't spiral out of control.
Throughout the day today, we'll get services PMI data from the euro area as well as the UK and the US. We'll also hear from three Fed officials as they head into the blackout period before the meeting, with markets all but pricing in a rate hike next week.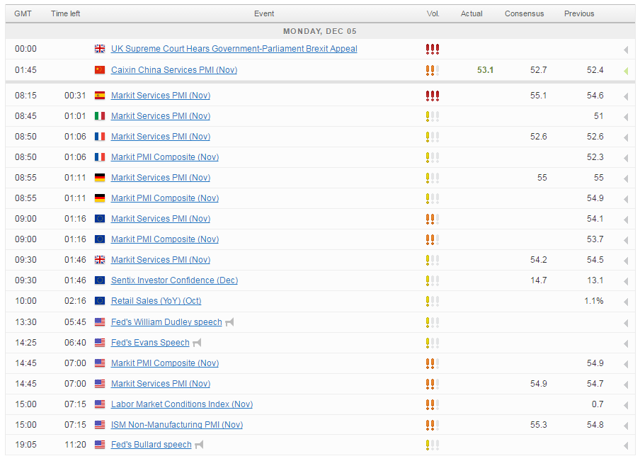 For a look at all of today's economic events, check out our economic calendar.