Living Cell technologies (OTCQX:LVCLY) is a New Zealand-based company whose primary focus at present is its Phase IIb NTCELL trial of encapsulated porcine choroid plexus cells for use in the treatment of patients with severe Parkinson's Disease. It has its primary listing on the ASX:LCT and is also quoted on the OTCQX:LVCLY.
It is an early stage biotechnology company and as such has many inherent risks associated with it but there are also many features that make it worthy of interest. Disease modifying action in its Phase I/IIa trial in patients with Parkinson's Disease, low market capitalisation, long expected patent life, potential commercialisation of product in 2018, sufficient funding runway to reach profitability if its Phase IIb trial is successful and possible use in other neurodgenerative disorders. There are also several significant and value accretive milestones for the company over the next 12-18 months which will be discussed in more detail in the article.
Background
It has a market capitalisation of $37 million with no borrowings and following its recent capital raising of $4.7 million has approximately $7 million in net cash. The company is also the recipient of a Callaghan Innovation grant, which provides a 20% rebate on eligible Research and Development. This funding runway is sufficient funding to finish its Phase IIb trial with results expected in late 2017.
The trial is designed to answer questions raised by the New Zealand Ministry of Health in regards to the efficacy of NTCELL and any placebo contribution. The optimal dose of NTCELL and the target population of Parkinson's Disease patients before it receives provisional consent to begin commercial treatment of patients with Parkinson's disease in New Zealand is expected in 2018 following positive trial results.
There are 7-10 million people worldwide living with Parkinson's Disease, and to date, there have been no disease modifying treatments developed. Current treatments target symptoms but have a limited duration of efficacy. NTCELL implants are currently targeted at patients who qualify for deep brain stimulation therapy so have more severe and less dopamine responsive disease.
If NTCELL is successful in its Phase IIb trial, the company believes it will be able to begin commercial sales in 2018, which will allow it to become a profitable entity. Significant milestones for the company include continued approval by the Data Safety Monitoring board as safety is more important than efficacy in a condition where other treatment options are limited.
The completion of implantation of the various groups in the clinical trial with Group 1 already implanted, Group 2 due to finish this month and Group 3 the final group due to be implanted early next year. Successful conclusion of the study without safety issues is a critical milestone due in late 2017 with headline results from the clinical trial expected soon after.
Blue sky for the company is also clear if NTCELL shows similar efficacy readings as in its Phase I/IIa trial in its Phase IIb trial. It would become the only disease modifying treatment available for patients with Parkinson's Disease. The company has illustrated the cost benefit of treatment with NTCELL using the efficacy seen in the Phase I/IIa trial in terms of reduced care costs without factoring in quality of life improvements at $60,000 to $150,000. This could be used as an indication of what rates the market would accept for treatment with NTCELL.
Parkinson's Disease was chosen as the first disease to test NTCELL in because of the acceptance of neurosurgery in this patient cohort as deep brain stimulation is an accepted treatment modality. The mechanism of action of NTCELL however could be more broadly applicable to other severe neurodegenerative conditions. Further clinical trials would be needed if NTCELL were to show efficacy in its Phase IIb trial but the pathway to regulatory approval would become easier in these conditions.
NTCELL
NTCELL is created from a pathogen free herd of Auckland Islands pigs. Following surgical removal of the brains of anaesthetised and exsanguinated animals, choroid plexus cell free clusters are made via enzyme digestion by collagenase and protease. They are then entrapped in a calcium-alginate gel, which allows nutrients in and allows the choroid plexus cells to secrete neuroprotective proteins but prevents immune recognition when implanted in the brain an immuno privileged site.
The company expects to have patent protection for its NTCELL microcapsules for approximately 20 years.
Figure 1. NTCELL microcapsule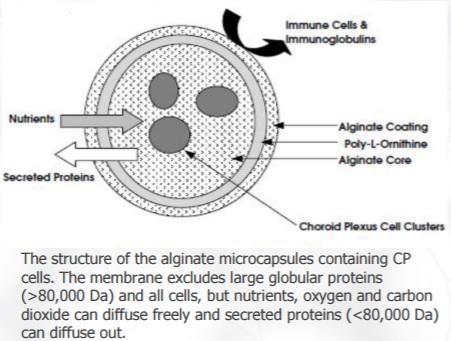 Following the release of extended (81-week) follow up of its initial Phase I/IIa clinical study of NTCELL, its share price increased as it showed that the 4 patients had an average decrease of 14 points in the Unified Parkinson's Disease Rating Scale (UPDRS).
This was a clinically and statistically significant finding as the UPDRS score typically increases by 4-5 points per year and instead the results post NTCELL implantation represented a 2.8-3.5 year reversal of neurological deterioration. Most importantly, however, there have been no safety issues to date in regards to the NTCELL implantation.
Figure 2. UPDRS scores post NTCELL implantation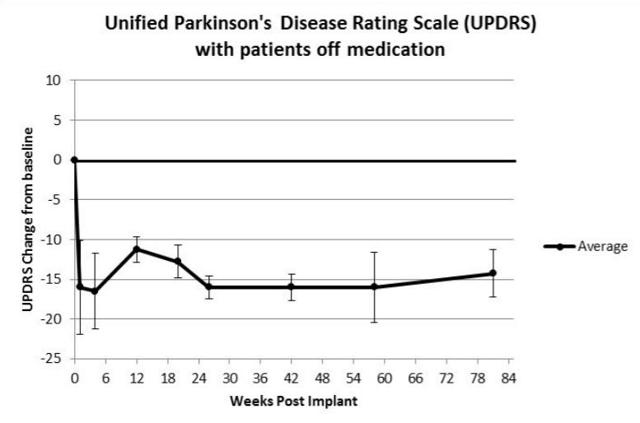 Figure 3. Living Cell Technology share price chart. LCT:ASX

NTCELL works in a non-dopaminergic pathway. The NTCELL microcapsules are thought to work by imitating the functions of the choroid plexus in secreting cerebrospinal fluid, providing neurotrophic and neuroprotective factors, removing toxins and waste products.
In the open label Phase I/IIa trial 40 NTCELL microcapsules were implanted only in the side contralateral to the side of greatest symptomatology. In the Phase IIb trial however, NTCELL implants will occur bilaterally and there is a double-blinded, placebo-controlled protocol with dose escalation. Group 1 has been implanted without any issues to date and the last patient in Group 2 will be implanted in December 2016.
Group 3 is expected to be implanted in early 2017 if no safety issues arise in the previous groups. Results will be unblinded and analysed when the last patient in Group 3 has been followed up for 26 weeks. Following unblinding patients in the placebo group will be offered implantation of NTCELL at the optimum dose, which will allow for a crossover protocol.
Figure 4. NTCELL Phase IIb study protocol.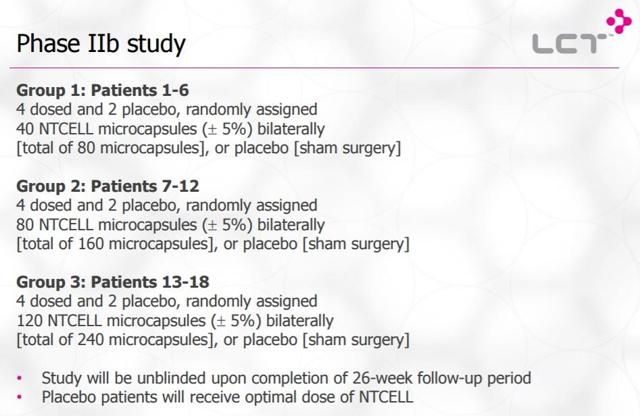 Risks
As an early stage biotechnology company, there are many risks when investing in such companies. Living Cell Technologies does have other products in development, which have not been discussed in this article but any progress in this field is likely years away.
There is a risk that safety issues may arise with implantation of the NTCELL microcapsules as they have not been implanted in such high doses previously or bilaterally. The Phase IIb trial does not follow the same protocol as the Phase I/IIa trial so may not achieve similar results and only 4 patients were treated in that open label trial.
A failure in this Phase IIb trial will likely lead to a significant decrease in its share price. It has sufficient cash reserves to continue small scale research but if the company were to pursue larger clinical trials, it would need to attract further sources of funding. This would likely involve a capital raising which is common in early stage biotechnology companies and significant dilution. Dilution is however capped at 15% per year by ASX listing rules without prior shareholder approval.
Conclusion
Living Cell Technologies is certainly not an investment for the faint hearted. Its immediate future relies on no safety issues arising in its Phase IIb trial of NTCELL and it showing a clinically significant treatment effect. If this does not happen, there is likely to be a significant decrease in its share price. Living Cell Technologies, however, does provide a low market capitalisation investment opportunity, which could potentially start commercial sales in 2018.
If its Phase IIb trial was successful, it would have the only disease modifying treatment option available for those with severe Parkinson's Disease and NTCELL could potentially be used in other severe neurodegenerative disorders following further clinical trials. Living Cell Technologies would likely need to partner with a larger pharmaceutical company to pursue these indications but would be in an enviable negotiating position at that point.
Disclosure: I am/we are long LVCLY.
I wrote this article myself, and it expresses my own opinions. I am not receiving compensation for it (other than from Seeking Alpha). I have no business relationship with any company whose stock is mentioned in this article.
Additional disclosure: I am long Living Cell Technologies Ltd. as traded under ticker LCT on the ASX.
Editor's Note: This article covers one or more stocks trading at less than $1 per share and/or with less than a $100 million market cap. Please be aware of the risks associated with these stocks.