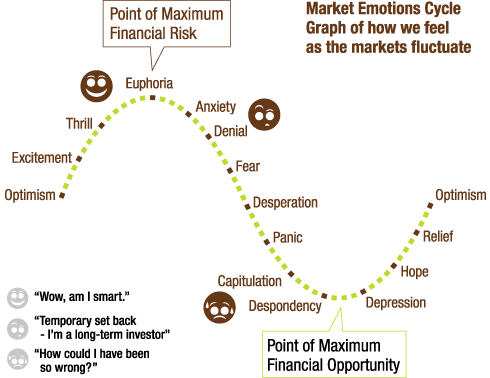 Figure 1: The emotional roller coaster of the stock market. Source: Ritholtz Wealth Management
Where are you on the curve?
Psychology plays an important part in the investing world and it's a subject that I find very interesting. If you study the emotional and psychological factors that lead to irrational financial decisions, it can help you avoid making costly mistakes such as panic selling. These mistakes have prevented many investors from achieving their long-term financial goals of saving for retirement or their children's college funds.
Though stock market crashes are hard to stomach, investors who remain disciplined, and invested in the market, book significantly higher investment returns than investors that run to cash. What counts is how we handle these stock fluctuations. If you don't have the right investment strategy from the get-go, you will be more influenced by current market developments and trends.
A long-term investment strategy, diversification, self-discipline, and smart investing (knowing what you buy) will help you outperform investors who focus on short-term movements, and participate in emotional investing. In a recent study reported by Boston-based financial research firm Dalbar Inc. found that the average investor tends to always trail the returns of the S&P 500 Index (NYSEARCA:SPY).
Investor Returns

Equity Funds

Asset Allocation Funds

Fixed Income Funds

Inflation

S&P 500

Barclays Aggregate Bond Index

30 Year

3.66%

1.65%

0.59%

2.60%

10.35%

6.73%

20 Year

4.67

2.11

0.51

2.20

8.19

5.34

10 Year

4.23

1.89

0.39

1.88

7.31

4.51

5 Year

6.92

3.28

0.10

1.58

12.57

3.25

3 Year

8.85

3.81

-1.76

1.07

15.13

1.44

12 Months

-2.28

-3.48

-3.11

0.95

1.38

0.55

Source: Dalbar's QAIB, 2016

Returns are for the period ending December 31, 2015.
For the 20 years ended December 31, 2015, the S&P 500 realized an annual return of 8.19%, while the average equity mutual fund investor earned only 4.67%. The investor performance is 3.52% worse than the benchmark. If this gap closed it would mean hundreds of billions of dollars earned by investors. Investors missed out on $286 billion in earnings during the 20-year period.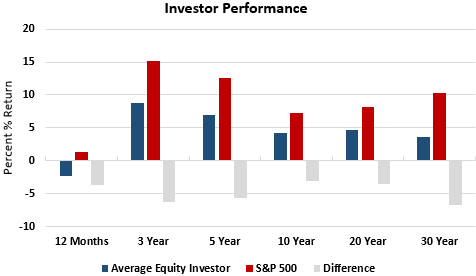 Figure 2: The average stock investor's performance vs. the S&P 500 benchmark.
Let's assume an investor had a $100,000 portfolio and earned the average investor return of 4.67% over the 20-year period.
An investor's portfolio would have grown to $249,140.59. Investing the same amount into the S&P 500 over the same period would have yielded $482,772.38 - a huge difference of $233,631.79 in wealth (see Figure 3). Additionally, over a 30-year period, the S&P 500 was ahead of the average investor return in 22 of those years, or 73% of time.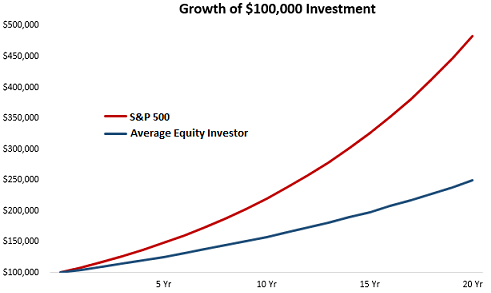 Figure 3: The growth of a $100,000 portfolio.
What is causing this underperformance?
Dalbar says that an investor's underperformance versus the S&P 500 is primarily due to voluntary (and very irrational) investor behavior (1.50% of underperformance, or $122 billion in lost earnings). No surprise here. The leading behavioral traps are panic selling, exuberant buying and timing the market. Timing the market is difficult. You run the risk of missing the stock market's best-performing days which can hurt your investment returns. If you stay invested (time in the market), you'll achieve your investment goals much quicker.
Major Causes of Equity Investor Performance: 20-year Analysis

Cause

% Contributed to Underperformance

Underperformance ($billions)

Lack of Availability of Cash to Invest

0.54

44

Need for Cash (planned and unplanned)

0.68

55

Fund expenses (including management fees)

0.79

65

Voluntary investor behavior underperformance

1.50

122

Total

3.52

286
The road to successful investing is resisting to time the market. Instead, buy quality businesses and hold onto them for the long-term. No one can accurately predict a bear market or a correction in a bull market, but if it were to happen, ask yourself, if the stock market were to fall 20% today, do you feel comfortable with the companies you own? I think it's important to invest in durable companies with a long history of profits and cash flow growth, competent management teams, and economic moats.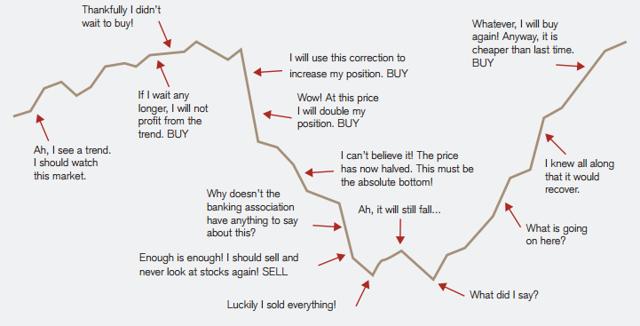 Figure 4: Roller coaster of emotions. Source: Credit Suisse
There's always a reason for investors to panic sell and not invest in stocks. There will be times where you invest in a stock, but it ends up falling, despite you invested in the company for the right reasons (durable, profitable, wide-spread moat). If you panic sell, you could be selling a good company at a bottom instead of buying more of it. I suggest not selling a stock based on the markets price. Sell the stock if it's reporting deteriorating fundamentals (a sound reason to sell).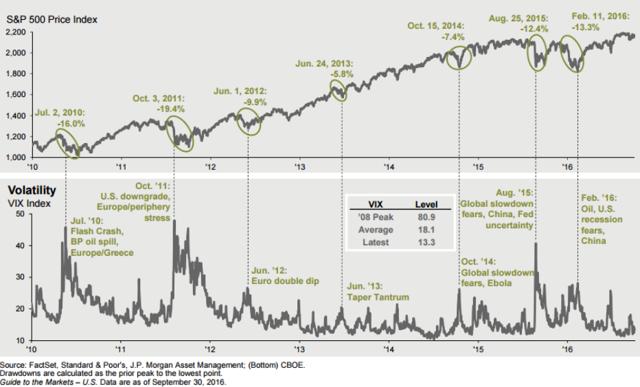 Figure 5: Major pullbacks during the current market cycle. Source: J.P. Morgan Asset Management
People are always predicting crashes, recessions, and black swans (doesn't it get exhausting?). There's always something. Not too long ago, it was the impending Chinese economic meltdown, low oil prices, and the Brexit vote. Now, the market is worrying about the Italian referendum (the "collapse" of the European banking system), and rising interest rates in the United States.
There's going to be periods of underperformance. What you do during times of underperformance is what determines your investment success. You need to get used to being uncomfortable with your investments. Stick to an investment strategy around your risk appetite and goals. Practice patience and investment discipline, diversify your asset allocation, and have a longer-term perspective (look beyond media headlines). This will increase your investment returns and get you closer to achieving your financial goals.
There's no magical formula to market success. As Charlie Munger would say, if there were a formula, "every mathematical person would be rich, but that's not the way it works."
Sources: "Quantitative Analysis of Investor Behavior, 2016," DALBAR, Inc. www.dalbar.com
Reading recommendations:
Disclosure: I/we have no positions in any stocks mentioned, and no plans to initiate any positions within the next 72 hours.
I wrote this article myself, and it expresses my own opinions. I am not receiving compensation for it (other than from Seeking Alpha). I have no business relationship with any company whose stock is mentioned in this article.