Every month I cover the orders and deliveries for Boeing (NYSE: BA) and Airbus (OTCPK:EADSY) ( OTCPK:EADSF). Now, there is a lot more than just orders and deliveries. Some subjects are worthy of a more elaborate analysis and some are not. Those subjects that are not, are not necessarily unimportant. Therefore, I have decided to launch a monthly article that bundles some of the most interesting news items that do not justify a separate article or deserve to be mentioned again. You can read the October report here.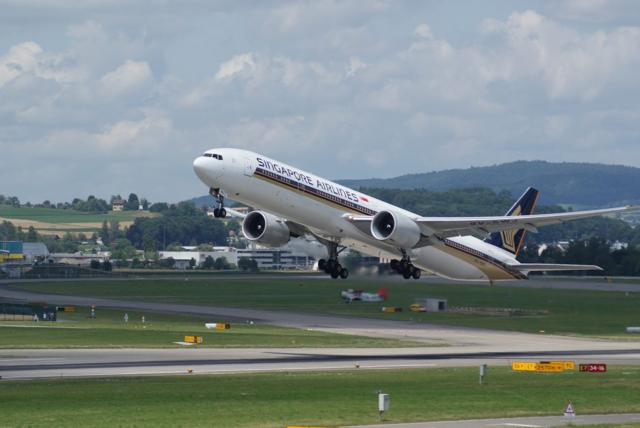 I am currently polling interest for a premium research service on Seeking Alpha focusing on the aerospace sector. Are you interested? Let me know here.
Stock price in November
In November Boeing shares gained 6%, after gaining almost 9% a month earlier. In October Boeing share prices lifted off due to a positive outlook where the company sees free cash flow rising even if it has to trim production of the Boeing 777. In November share prices were lifted as Donald Trump became the President-Elect of the United States of America.
In an article published after the elections I had a look at the Trump Factor for Boeing.
For now there are not a lot of events that can drive Boeing share prices higher. When Boeing provides its guidance for FY17 it is likely that share prices will be given a direction.
Commercial Orders and Market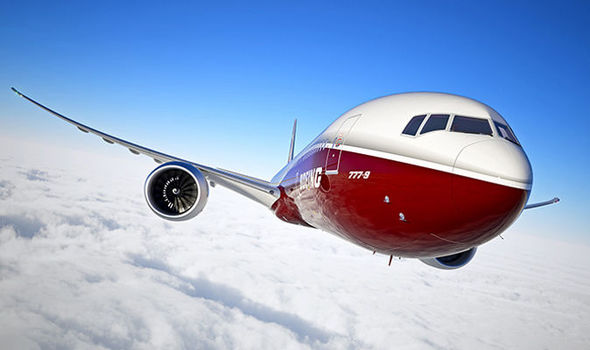 For the commercial segment, there has not been a lot of news in terms of possible upcoming orders. Order from UPS for the Boeing 747-8F and the order from Qatar Airways have been finalized and are now in Boeing's order books. Boeing is still working on the deal with Iran, but as Trump becomes President it remains to be seen how firm this deal will be. Bottom line is that scrapping this deal could directly hurt Boeing.
Singapore Airlines (OTCPK:SINGY) is likely to back up a concept aircraft from Boeing or Airbus by year-end. Boeing has proposed a stretched version of the Boeing 777-9, while Airbus has proposed a further stretch of the Airbus A350-1000. Receiving backing from an airline gives both concept aircraft a bit more credibility.
Other news came from a WTO ruling regarding tax breaks related to the Boeing 777X program, where the WTO ruled that part of this subsidy is indeed illegal. Both Airbus and Boeing claimed victory. In the end only part of the subsidy was found to be illegal, but the amount of illegal subsidy has not been specified by the WTO. Airbus claims the subsidy has bound to be illegal could amount to $5.7B out of the $8.7B that the jet maker appealed.
In the end, while billions in aid are ruled to be illegal, I do not expect a lot to change. The WTO rulings are game changers that will not change a lot, Boeing and Airbus are both benefiting from subsidies and destabilizing the system will hurt them both.
Slightly more worrying, but not insuperable, are deferral of deliveries on the 737MAX program. Earlier this year Southwest Airlines (NYSE:LUV) deferred deliveries followed by Turkish Airlines some months later. United Airlines (NYSE:UAL) seems to be the latest addition to the list of operators that has deferred deliveries. While I do believe that there will always be airlines willing to take the freed up slots, it does spark some concern over further production hikes on the Boeing 737 program.
Other news came from a leadership scramble, where Ray Conner was replaced as the CEO of Boeing Commercial Airplanes by Kevin McAllister. McAllister joins Boeing from GE Aviation.
With an increased focus on services and support Boeing has appointed Stanley Deal as the CEO of the new to be formed Boeing Global Services.
Defense and Space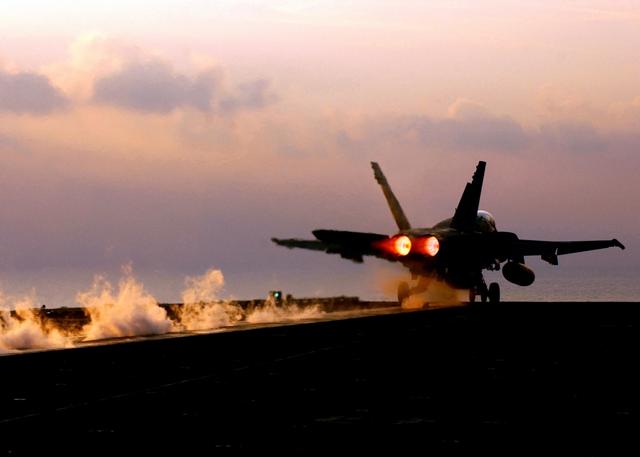 For Defense and Space there was not a lot of news other than the election of Donald Trump, which could bode well for Boeing. I do not expect Boeing to receive tens of billions in order for fighter jets now, but I do expect service contracts to be extended as the President-Elect wants to grow its Army rather than shrinking it. Additionally, given the age of some aircraft there could be some order inflow for Boeing's F-18.
Conclusion
The main takeaways are:
Boeing's share prices were lifted due to the election of Trump
There seems to be a trend of deferral when looking at the narrow body programs for Airbus and Boeing
Boeing will possibly receive orders for the F-18
If you would like to receive updates for my upcoming articles, please click the "Follow" text at the top of this page next to my profile.
Disclosure: I am/we are long BA.
I wrote this article myself, and it expresses my own opinions. I am not receiving compensation for it (other than from Seeking Alpha). I have no business relationship with any company whose stock is mentioned in this article.
Editor's Note: This article discusses one or more securities that do not trade on a major U.S. exchange. Please be aware of the risks associated with these stocks.