2016 is winding down, but investors will remember the improving prospects for Advanced Micro Devices (NYSE:AMD) started with the monetization of it x86 IP, followed by an architectural refresh for its GPUs. As AMD heads into 2017, Zen will give the CPU division a competitive edge over Intel's (NASDAQ:INTC) monopoly in the desktop and server markets.
Polaris on firm ground
AMD will launch Zen for the desktop in the first half of 2017, concurrently with the release of Vega, a high-end GPU. In the last two quarters, AMD likely gained market share in the graphics card market. Nvidia (NASDAQ:NVDA) is a fierce competitor, but AMD is playing it smart by targeting the mainstream market. Nvidia's GTX cards cater to high-end PC game machines. Google's implementation of AMD's GPU for high-end computing validated the Polaris architecture. The win sets the stage for a positive reception for the Vega GPU release.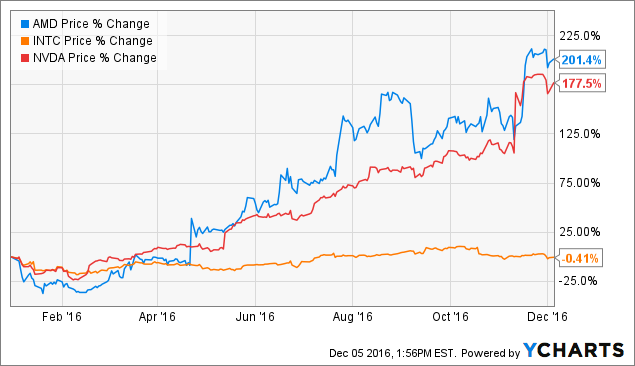 AMD's strategy for Polaris paid off when it built the entire ecosystem on an open architecture. This facilitated development for the drivers, lowering the costs for AMD and making the company become more responsive in resolving issues.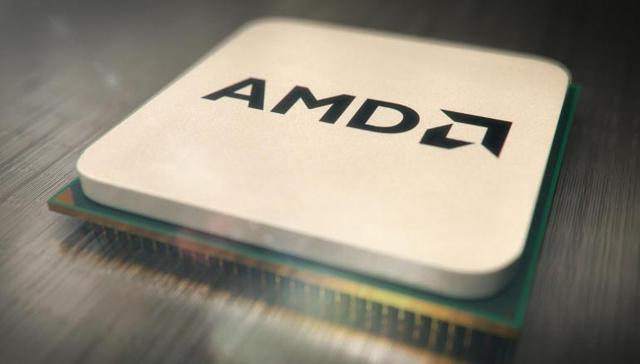 Zen release on schedule
AMD anticipates it will release Zen in the first quarter of 2017. It will launch Zen for servers in the second quarter. Zen for notebooks will happen after that, in the second half of 2017. Markets view Zen's release as a non-event for Intel, but it should not. The chip will go after Intel's i7 market. The server market is in need of lower priced chips. Intel's E-series are expensive, so a lower price point for AMD's Zen may translate to both profitability and market share gains.
AMD has the right frame of mind in thinking about its target customers. Zen aims to deliver significant value for customers. At its peak, AMD's Opteron had over 20 percent of the server market share. CEO Lisa Su said it is reasonable to expect AMD winning double-digit market share with Zen. Early next year, early benchmarks and reviews should give investors a good idea on how competitive the architecture will be to Intel's offering.
Building Zen around an open architecture will widen the product's use cases. GPUs, FPGAs, CPUs and ASIC applications all fit different needs. Opening up the ecosystem will broaden Zen's potential addressable market.
Higher profit margin profile
As the dominant chip provider for the console market, AMD is accepting low operating profits for now. Zen will change that. Higher sales in the semi-custom, high-end PC and high-end server markets will improve AMD's profitability.
More IP deals in 2017
AMD already received the bulk of the cash from the IP deal. In 2017, the company may announce additional deals that will bring in cash for the company. AMD has over 10,000 patents. The company could use the proceeds to pay down debt or raise spending in R&D.
[+]Follow me for continued coverage on tech companies, including AMD. Click on my name next to my avatar at the top of the article. Thank you for reading.
Disclosure: I am/we are long AMD.
I wrote this article myself, and it expresses my own opinions. I am not receiving compensation for it (other than from Seeking Alpha). I have no business relationship with any company whose stock is mentioned in this article.