Eurozone growth didn't take a setback in November. Despite Trump (many European politicians were afraid of him getting elected) and increasing uncertainties about solidarity within the eurozone (think of Italy, which was going through an important political decision on Sunday), the manufacturing sector remains strong. Eurozone manufacturing PMI by Markit was slightly up at 53.7 points in November from an already strong reading in October. That's the highest level since January 2014. Political uncertainty doesn't appear to be scary for companies - they just keep on with their business until negative effects materialize for them.
As mentioned in the PMI reports, the continued euro weakness helped improve business conditions for manufacturing companies. Another effect of the declining euro was higher manufacturing output price inflation. It reached its highest level for over five years - thus, higher consumer prices can be expected in the coming months. It will be interesting to see how that will influence the ECB guidance for the future of QE.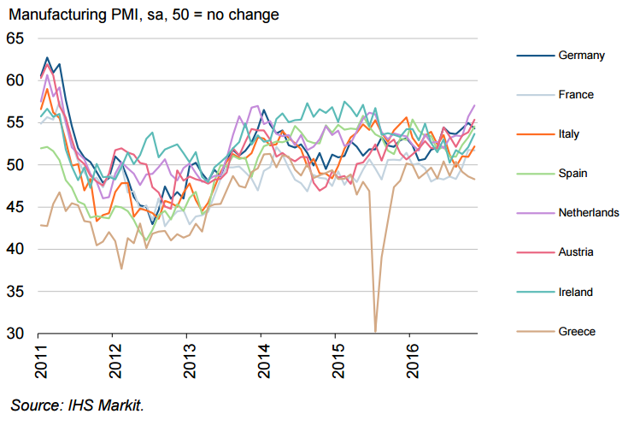 The latest manufacturing PMI indicates GDP expanding by 0.4% in the fourth quarter.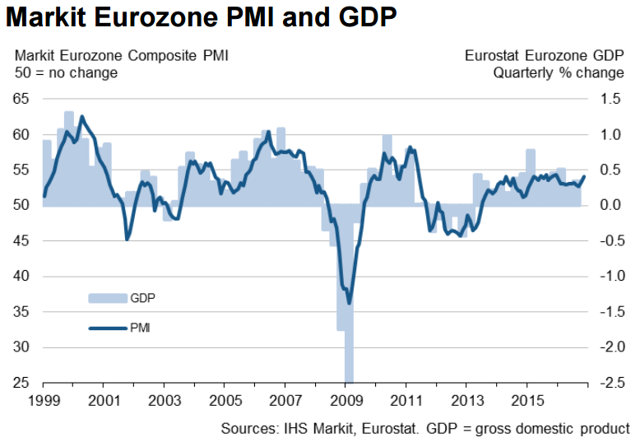 With such a positive outlook for the economy - which could already be observed a month ago - a major advance in European equity indices should be the obvious consequence. However, not much has happened. The dip after the election was bought, but then, major indices didn't break out to the upside as it was the case for the U.S. market. Considering the Euro Stoxx 50, the spike to the upside was sold immediately, and since then, the market has been trading in a very narrow sideways channel.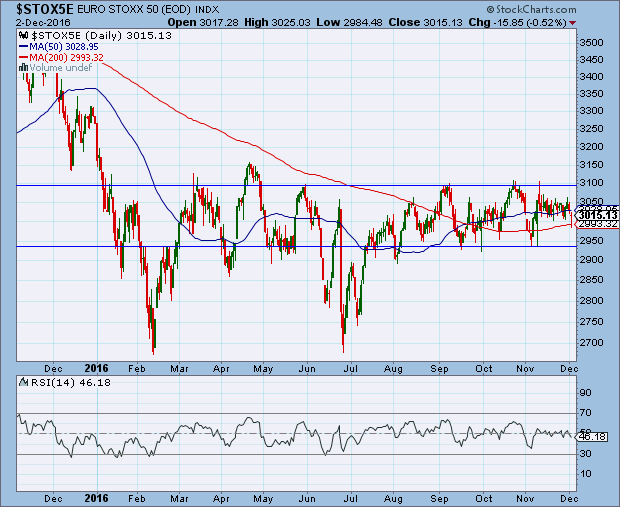 The German DAX has a slightly better performance year to date, but didn't manage to reach a new high for 2016 either. Even the euro couldn't help much. In the past two years, quite often a new low in the euro led to another short squeeze in the DAX.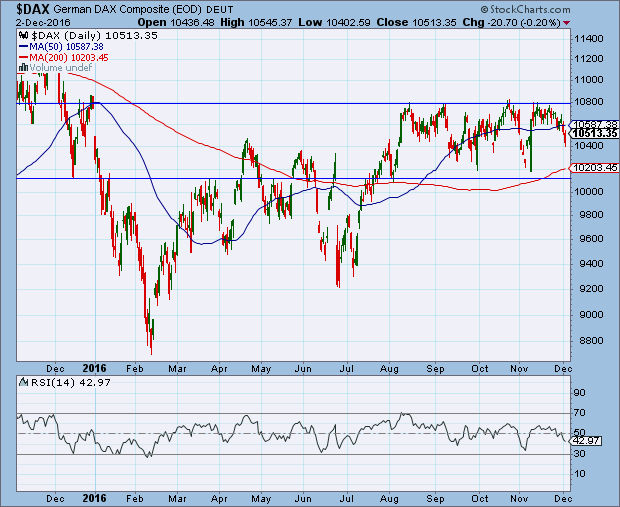 The market doesn't react to good news anymore. With such a weak performance over the last few months despite strong fundamentals, something else beyond a weak economy is worrying investors - it could well be the future of the eurozone. For a year-end rally to take place, I can think of one catalyst: the ECB has to be creative. But I don't see strong chances for that. Investors shouldn't buy into short-lived rallies. Instead, looking for value after another sell-off following further political uncertainty - or a disappointing ECB - could be much more productive.
Disclosure: I/we have no positions in any stocks mentioned, and no plans to initiate any positions within the next 72 hours.
I wrote this article myself, and it expresses my own opinions. I am not receiving compensation for it (other than from Seeking Alpha). I have no business relationship with any company whose stock is mentioned in this article.