Update: Investors still like Nike.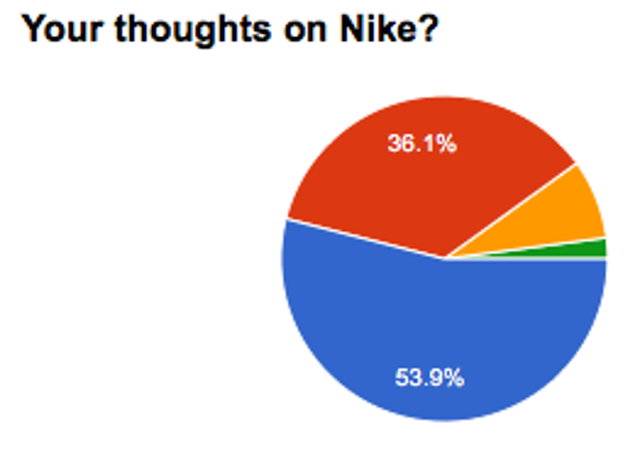 Nike is a buy - 53.9%
Hold Nike - this is a good long-term investment - 36.1%
Avoid Nike - this business is very competitive - 7.9%
It's time to sell Nike shares - 2.1%
Thanks to everyone who participated in today's poll. And tune in tomorrow for more Market Challenge.
*****
Should investors avoid Nike (NYSE:NKE)?
Shares in the sports apparel giant are tumbling after a series of dour analyst notes, one from Credit Suisse and the other from Cowen. The notes followed a "buy" rating from HSBC.
Why the mixed outlook from Wall Street?
Your thoughts on the stock? Is Nike a buy or sell? Does the drop present a buying opportunity? Or should investors stay away from the shares?
Offer your ideas below!