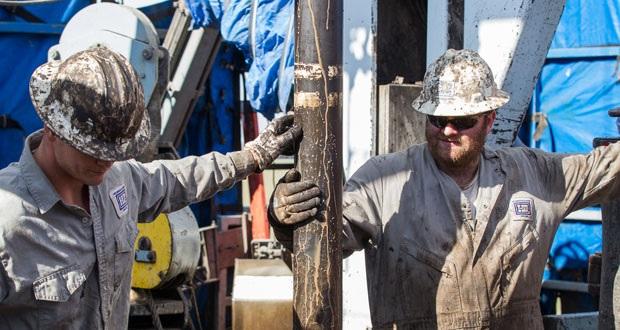 Helmerich & Payne (NYSE:HP) is a drilling contractor with a fleet of 395 drilling rigs. It had 348 rigs for its U.S. Land segment, nine rigs related to Offshore and 38 rigs related to the International Land segment. During FY16 the industry experienced significant declines in rigs as the rout in oil prices took hold. North America land drilling was hit hard as profit margins fell. Needless to say, it has been a rough year for the company.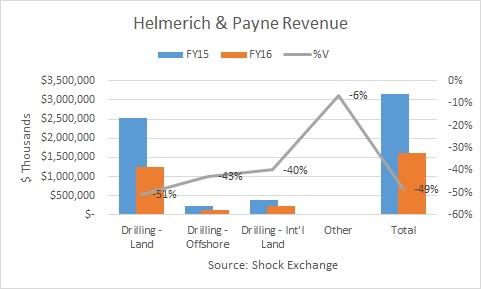 Total revenue fell 49% from $3.2 billion at FY 2015 to $1.6 billion at FY 2016. The biggest decliners were U.S. Land Drilling (down 51%) and Offshore Drilling (down 43%). U.S. Land Drilling fell from 80% of revenue to 76%; total EBITDA also fell 56% during that time frame.
Sitting In The Catbird Seat?
Helmerich & Payne has a pristine balance sheet. At fiscal year end it had cash of $956 million and working capital of over $1.2 billion; its cash also exceeds its $532 million debt load. The company generated free cash flow of $519 million. Its liquidity and cash flow have sustained the company during the downturn, and now Helmerich & Payne could be sitting in the catbird seat.
After OPEC's recent agreement to cut output, oil prices have approached $55. The North American rig count has risen and drilling activity has rebounded in certain segments. The offshore market might be last to rebound, but the company gets the majority of its revenue from U.S. Land Drilling. While animal spirits returned to the oil patch in calendar Q3, it escaped Helmerich & Payne. The company's quarterly revenue through September fell Q/Q by 9%; U.S. Land Drilling revenue was off 16%. HP hit a 52-week high of $82 on Monday in anticipation of an increase in revenue days. Customers who cancelled contracts over the past two fiscal years might also return to the market.
HP ... Too Far Too Fast?
HP is up 60% Y/Y versus a 10% gain for the S&P 500 (NYSEARCA:SPY). It is also up 19% since the end of October, driven by euphoria over Donald Trump's election and the OPEC deal. In my opinion, the expectation that Helmerich & Payne's drilling revenue will quicken is well-placed.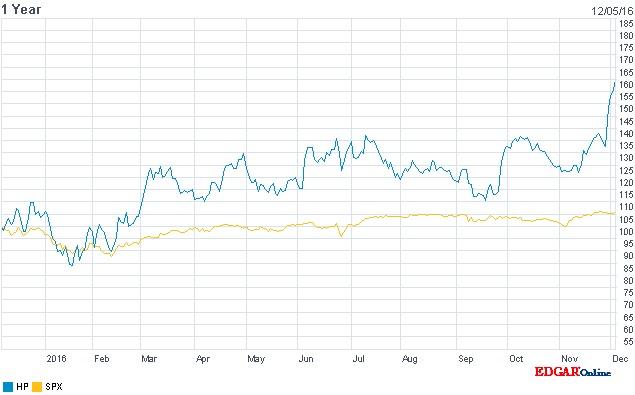 However, HP might have run up too far, too fast. First of all, there is no guarantee that OPEC will honor its promised production cuts. Secondly, production cuts still might not alleviate the oil glut. The demand for oil could fall with a slowing global economy and a slowing China. The stock has run up so much that HP now trades at 14.8x trailing EBITDA.
Takeaway
I understand the euphoria over rising oil prices. Helmerich & Payne's drilling activity should pick up again and its revenue and earnings should rise. However, HP might have run up too, too fast given the potential for a slowing global economy. I rate HP a hold.
Disclosure: I/we have no positions in any stocks mentioned, and no plans to initiate any positions within the next 72 hours.
I wrote this article myself, and it expresses my own opinions. I am not receiving compensation for it. I have no business relationship with any company whose stock is mentioned in this article.