Gold has continued to display surprising weakness. Despite looking over-sold on various metrics, it has not been able to mount much of a bounce. The chart below shows our long-term probability curve for gold, with the over-sold technical indicators high-lighted by pink ovals.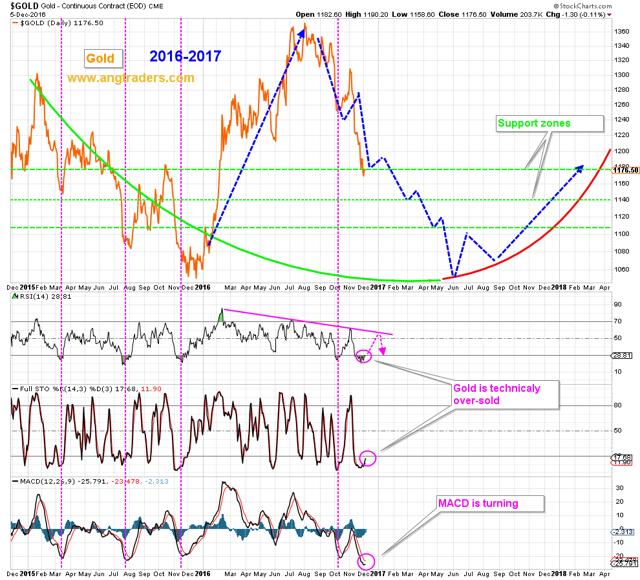 We keep expecting a bounce, but it never comes. Gold hardly stopped to take a breath at the $1200 and $1180 support zones, and now it seems to be treating $1160 as a possible rest area. Even if this time is different, and gold bounces up, it is still unlikely that it will reach back to the $1200 zone before continuing to drop.
Gold's near-vertical drop, displays a weakness that we believe will limit the extent of any corrective bounce; the drivers of gold's current price deterioration are still in control.
The impressive negative correlation between gold and the USD/JPY pairing, is still pointing to more downside for gold. Even though the USD/JPY is technically over-extended, it is still not over-bought. In fact, it is in a similar position now as it was in December of 2012 (purple ovals), just before the currency pair increased 24% over the next four months, and gold decreased nearly 20% over the same time period (purple vertical line and ovals). Even though there are no guarantees of a repeat performance, it certainly demonstrates the possibilities going forward.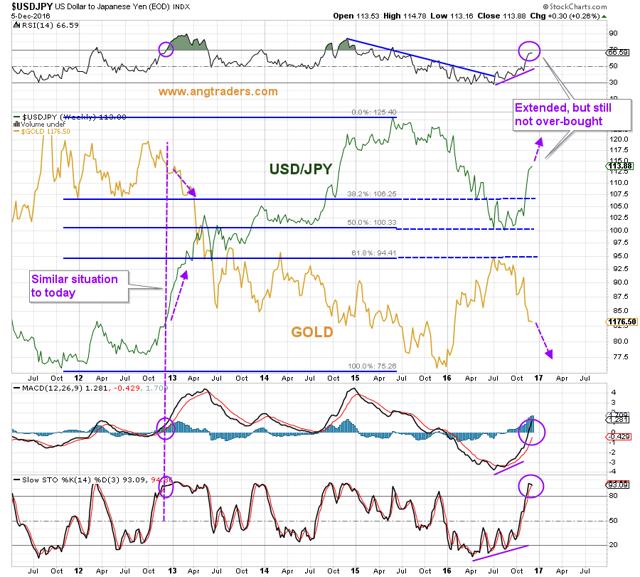 Fundamentally, gold's weakness is derived from the on-going strength in the dollar and Treasury rates (chart below). As long as rates continue to rise, gold will not be catching much of a bid.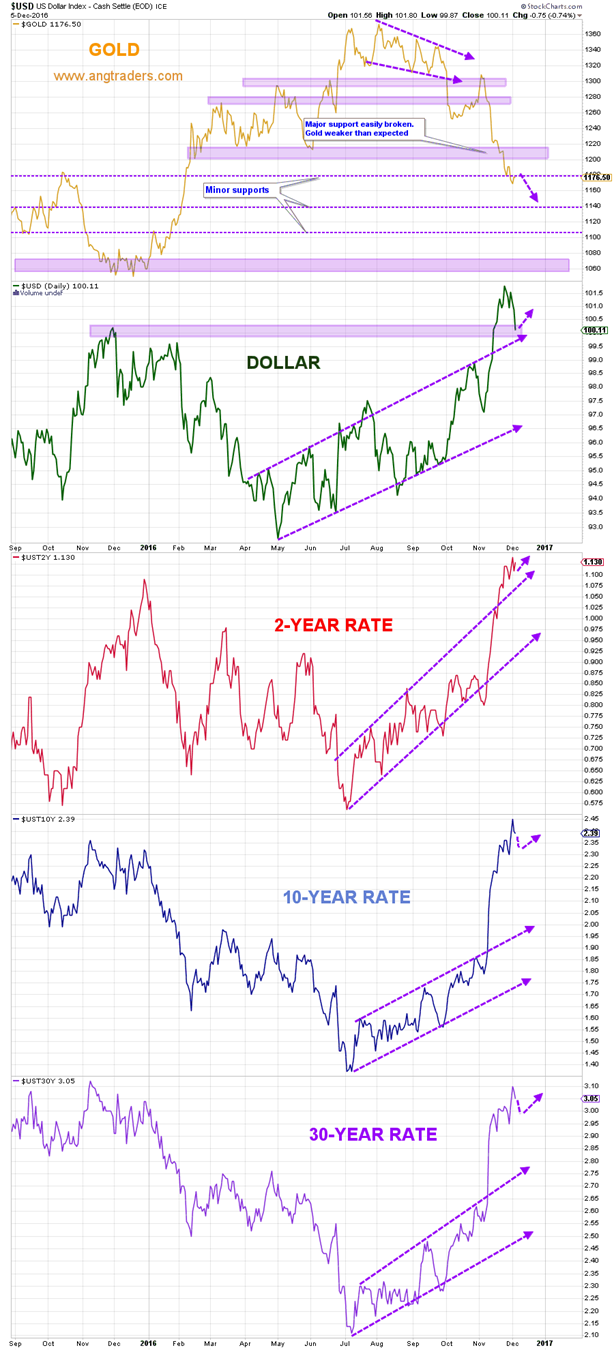 Gold responds to inflation, but inflation is not out of control, and since the FED has a backlog of rate-hikes with which to hose it down, it is unlikely to grow into a problem in the medium-term (chart below).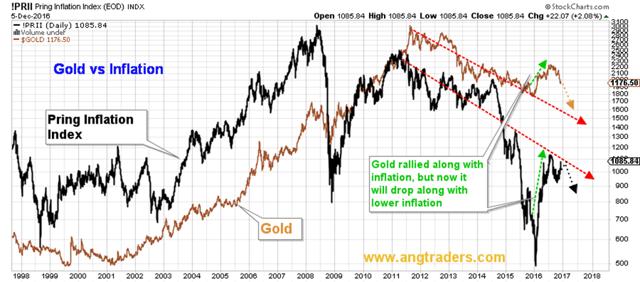 On the sentiment side of the argument, we have the COT commitment of futures traders (chart below) which shows that even though positions for both large speculators (managed money) and commercial traders have been reduce considerably, the levels have yet to drop into the historical 'buy zone'. Money managers, who tend to be momentum players, continue to hold higher than average long positions. We can see from the chart below that the gold price tends to bottom once the managed money has given-up; they never catch the top or the bottom of gold's price.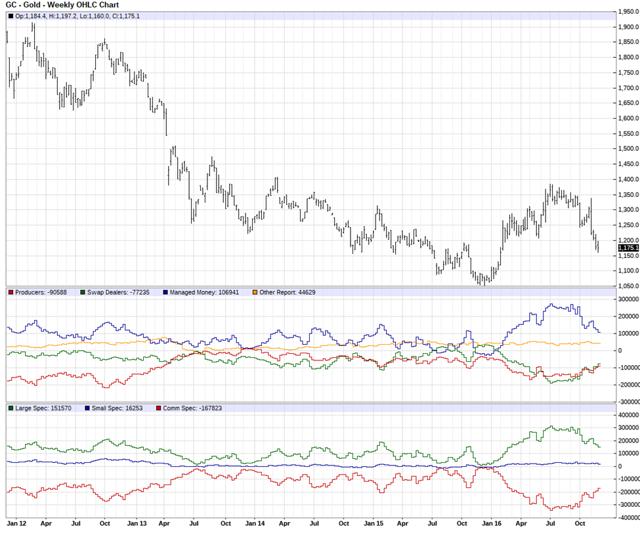 Source: barchart.com
In conclusion, gold is over-due for a bounce in price, but we predict it will be a weak and short-lived bounce that is unlikely to make it past $1200, before it turns around and continues its decent. We recommend that investors back away from this falling knife.
Disclosure: I am/we are long DZZ.
I wrote this article myself, and it expresses my own opinions. I am not receiving compensation for it (other than from Seeking Alpha). I have no business relationship with any company whose stock is mentioned in this article.