Energy Transfer Partners (NYSE:ETP) received a setback on Sunday when the US Army, following protests from Native Americans and climate activists, refused to give an easement required to finish the construction of a crude oil pipeline running through North Dakota. That had a negative impact on Energy Transfer Partners whose units fell 1.7% on Monday.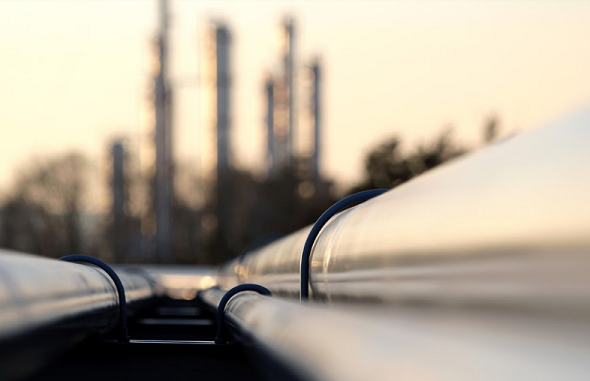 Energy Transfer Partners, one of the world's largest energy infrastructure companies with a market cap of almost $20 billion and interest in more than 62,500 miles of natural gas, crude oil and natural gas liquids pipelines, has been developing the 1,172-mile Dakota Access Pipeline. This project, combined with 754-mile ETCO pipeline, forms the company's massive $4.8 billion Bakken Pipeline project, the single largest project in the company's backlog. Energy Transfer Partners needs an easement from the US Army for construction of a section of the pipeline that is supposed to run below the Oahe Lake, which is an Army Corps of Engineers project on the Missouri River.
The protestors, however, fear that a leak from Dakota Access could pollute the water. On top of this, Standing Rock Sioux tribe, which is spearheading the protests, has also claimed that the pipeline threatens sacred land. However, a federal judge has previously ruled that the Dakota Access pipeline's plans were in accordance with National Historic Preservation Act.
The refusal to grant an easement to Energy Transfer Partners is one in a series of Obama administration's decisions that could hurt the energy companies. In this case, the decision has all but confirmed that Energy Transfer Partners will not be able to get this line up and running by the end of 2016, as it initially planned. That could delay the startup date by several months, potentially translating into hundreds of millions of lost revenues for the MLP.
President Obama has previously rejected TransCanada (NYSE:TRP)'s Keystone XL pipeline, which was supposed to connect Canadian oil sands producers with facilities at the Texas gulf coast, after delaying a decision for several years. The southern segment of TransCanada's pipeline completed years ago, but the future of the northern half, which faced severe opposition from environmentalists, continues to look uncertain. The Canadian pipeline operator filed a constitutional challenge in a federal court in Texas and has also made an arbitration request with the International Center for Settlement of Investment Disputes under NAFTA, but it faces a lengthy legal battle. TransCanada is now hoping that it might get support from the Trump administration, which is perceived to be more business friendly by energy companies than Obama's team. Dakota Access's future, however, is looking much less murky.
In the worst case scenario, Energy Transfer Partners could be forced to adopt an alternate route. Dakota Access's opponents are hoping that they pipeline will get rerouted. Although the Army said that they will not allow the pipeline to cross below the lake, they've said that "the best way to complete that work responsibly and expeditiously is to explore alternate routes for the pipeline crossing." The pipeline operator could be forced to devise a new plan. That could translate into additional delays and cost overruns for Energy Transfer Partners. Although this is bad, it isn't exactly a major setback.
That's because Energy Transfer Partners has already completed work on almost the entire pipeline and only the 1-mile disputed section, resenting less than 0.1% of the total pipeline length, is remaining. An alternate route for the small section of the Dakota Access pipeline is unlikely to meaningfully impact the project's budget.
On the other hand, Energy Transfer Partners has said in the latest press release that the "Administration has demonstrated by its action and inaction that it intended to delay a decision in this matter until President Obama is out of office." The company has reiterated that it intends to complete the construction of the pipeline without any additional rerouting. I believe this scenario looks more likely, after accounting for the change at the Oval Office.
Dakota Access has already received support from prominent legislators, including House Speaker Paul Ryan, North Dakota Congressman Kevin Cramer and North Dakota Senator and Trump adviser John Hoeven, all Republican. More importantly, the President-elect's transition team has also openly supported the pipeline. Yesterday, Jason Miller, the transition team's spokesman, said that they "support" the construction of the pipeline and Trump will "review" the situation once he is sworn in as President. Subsequently, Trump could reinstate the Army's initial decision to grant permits for the water crossings or he could use his executive powers and give a green signal regarding pipeline construction.
In short, a small section of Dakota Access might get rerouted; or Energy Transfer Partners, with support from the Trump administration, might end up completing the pipeline in accordance with the original plan. Either way, Dakota Access will become operational in 2017, perhaps by as early as the first quarter.
Note from author: Thank you for reading. If you like this article, then please follow me by clicking the " Follow" link at the top of this page.
Disclosure: I/we have no positions in any stocks mentioned, and no plans to initiate any positions within the next 72 hours.
I wrote this article myself, and it expresses my own opinions. I am not receiving compensation for it (other than from Seeking Alpha). I have no business relationship with any company whose stock is mentioned in this article.