Oracle (NASDAQ:ORCL) is going through an interesting transition phase. The company said that it will put more emphasis on renting hardware going forward than selling hardware. As a result, its hardware business might seem to be slowing down although that's not the case actually, the company said.
Oracle's current position in the cloud IaaS (Infrastructure-as-a-Service) space is insignificant. But the company is preparing itself to compete with leaders like Amazon's (NASDAQ:AMZN) AWS. In fact, Oracle's executive chairman Larry Ellison has already laid down a 10-point plan for beating Amazon. In this article I will delve deeper into Oracle's prospects in cloud.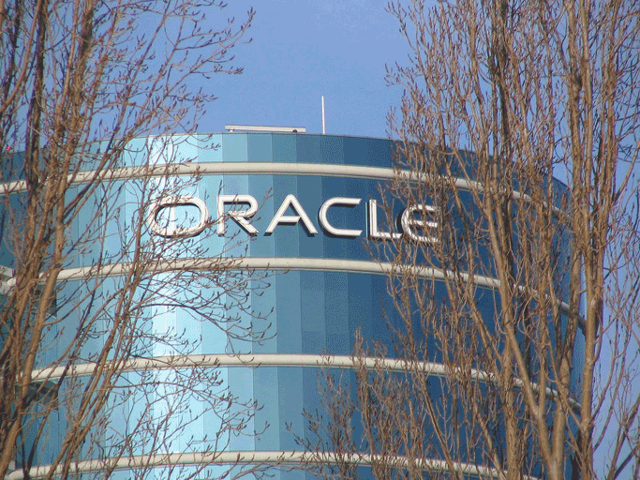 Oracle Bare-Metal Cloud
Oracle has introduced its bare-metal cloud service to mark its entry in the cloud IaaS marketplace. This is what renting hardware means. Hosted bare-metal is nothing but renting physical servers via cloud. Mr. Ellison is very optimistic about Oracle's transition. He recently said:
But our overall business, especially once we get through this transition, our overall business will grow very rapidly. And we're going to be a much larger company, growing double-digits and more profitably than we were before.
I believe renting hardware, i.e., physical servers is a solid first step Oracle has taken since bare-metal environments are ideal for big data/analytics workloads. In a bare-metal environment there is no need to run a hypervisor, which enhances the security of the environment compared to virtualized environments based on VMs (virtual machines).
In terms of performance, virtualized cloud offers less speed compared to bare-metal cloud. However, bare-metal is costlier. Nonetheless, the market for bare-metal is growing not only due to better performance but also because it supports big data and analytics related workloads with greater efficiency and security.
In addition to offering hosted bare-metal cloud service, Oracle is also offering its customers easily deployable Docker container service. Containers are fast becoming an alternative virtualization technology, which is gradually replacing VMs for certain workloads. I discussed this topic in a previous article. I believe Oracle's cloud strategy makes sense which involves gradually expanding its cloud market share by offering hosted bare-metal powered by containers.
Oracle has a rich portfolio of PaaS (Platform-as-a-Service) and SaaS (Software-as-a-Service) offerings, which is its strength. Running containers on bare-metal (instead of VMs) is an evolving technology which has tremendous growth opportunity. If Oracle can capitalize on this opportunity to expand its cloud IaaS market share, the adoption of its PaaS and SaaS offerings will also increase. As a result, it will become a 360-degree cloud provider.
Oracle's Strength: Can Oracle Build On Its Strength?
As I said, Oracle's strength is its PaaS and SaaS offerings which allow enterprises to run applications. Oracle is the No. 2 software maker in the world, after Microsoft (NASDAQ:MSFT). In the PaaS space its database products like Oracle Database (NYSE:DB) and MySQL compete well against Microsoft's SQL Server. In addition, its application development platforms, particularly Java, also enjoy solid demand. Java is a tough competitor for Microsoft's .NET platform.
In the SaaS space Oracle is a big player indeed. Its enterprise resource planning (ERP), human capital management, supply chain management and customer relationship management (NYSE:CRM) software suites have a huge share in the enterprise market. Even Microsoft doesn't have such dominance in the enterprise market.
However, Oracle's biggest risk is that despite its platform and software strength it might gradually become irrelevant with the new waves of open source software hitting the enterprise shores. A well-defined cloud strategy which would help it leverage its strengths can save it in the long run. I believe offering customers the chance to deploy containers on bare-metal is such a strategy. Why? Well, as I said, I believe containers will be used extensively in the cloud IaaS space going forward.
A robust cloud infrastructure strategy will ensure Oracle's smooth transition into cloud where it will offer its PaaS and SaaS products on per-use or monthly payment basis. Why having an IaaS offering is essential? Because it will help Oracle compete with leading cloud infrastructure players, namely Amazon and Microsoft.
Infrastructure is the gateway to the cloud for enterprises which allows them to run applications. Running applications are enterprises' ultimate goal in the cloud. Without offering customers an elastic and scalable cloud infrastructure service consisting of compute, storage and networking facilities, it's almost impossible to offer them facilities for running applications (such as application development platforms and software services).
For Amazon, having no solutions (except third-party solutions) that would allow enterprises to run applications could emerge as a big drawback for its business model. Oracle's aim is to capitalize on this drawback. That's why it has invested heavily in cloud since 2015 (see the table presented below).
| | | |
| --- | --- | --- |
| Acquisition Date | Company | Business |
| November 21, 2016 | Dyn | Network management, DNS |
| September 18, 2016 | Palerra | Cloud computing security |
| September 6, 2016 | LogFire | Cloud based warehouse management applications |
| July 28, 2016 | NetSuite | Cloud/SaaS-based Enterprise Resource Planning (ERP) software |
| May, 2nd 2016 | Opower | Cloud-based customer engagement software for the utility industry |
| April 28, 2016 | Textura | Construction management and engineering SaaS software |
| April 14, 2016 | Crosswise | Cross-Device Identification Mapping |
| February 22, 2016 | Ravello Systems | Virtualization technology, enables to run applications on different hypervisors without transformations |
| January 5, 2016 | AddThis | A media web-tracking technology company based in Vienna, Virginia, United States |
| December 18, 2015 | StackEngine | Software for managing applications build on the open source Docker platform |
| August 20, 2015 | Maxymiser | Leading provider of cloud-based software that enables marketers to test, target and personalize what a customer sees on a Web page or app |
| August 6, 2015 | CloudMonkey | Mobile application testing tools |
Source: Wikipedia
Conclusion
Although Oracle's aim to displace Amazon might seem to be a distant dream, I don't believe it's impossible. However, Oracle needs to properly execute its strategy. Going into 2017, we will have a clear idea if Oracle can actually beat Amazon, as Mr. Ellison pointed out. Meanwhile, I am long Oracle.
Disclosure: I am/we are long ORCL, MSFT.
I wrote this article myself, and it expresses my own opinions. I am not receiving compensation for it (other than from Seeking Alpha). I have no business relationship with any company whose stock is mentioned in this article.