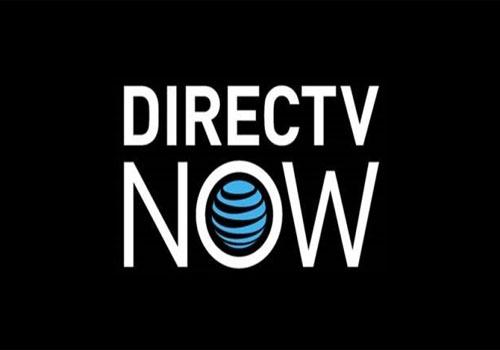 If there's one thing we've learned from the rise of streaming media it's that its becoming easier for networks to say they are successful and not have to back it up.
The latest case in point is AT&T's (NYSE:T) DirecTV Now service which according to the company's CEO is doing better than expected.
In an address at UBS's Global Media and Communications Conference, Randall Stephenson told attendees "early demand has been rather dramatic" and the number of customers opting for the additional premium offerings of HBO or Cinemax for an extra $5 (per network) "is exceeding expectations." Stephenson then opined that if anyone doubted mobile subscribers wanted to watch long-form video, "that ship has sailed."
Here's the thing…we knew that.
Netflix (NASDAQ:NFLX) and Amazon (NASDAQ:AMZN) both demonstrated that theory repeatedly as did Dish and as did Sony. Yet the one thing all of those companies and now AT&T have in common is that they were able to do it without giving out a lot of in depth supportive data. All that was needed was the right content, which was enough to get audiences to buy into the concept.
That has led to the question evolving more into how much will people be willing to pay for which level of content? Each company is taking a different path and given what AT&T has invested in its service, I don't blame Stephenson for his comments at all. Though I do suggest investors take a step back and really let additional information play out before deciding where to put their money.
Why? Well there are a couple of reasons. For one, its debut last week was not exactly what you call smooth.
Consumers using the service received a more complicated introduction then they expected. It took new users longer to actually watch programming on the service as they had to use a specific set of browsers that had to be updated to a specific version. They also soon realized that not all the content was up to date and you could only access live network programming if you lived in select markets (and even then it was sans CBS - which is an entirely different story).
Now to be fair if you read the fine print here none of the programming issues should have really come as a surprise. AT&T was very open about what was and was not included and it stands to reason it would take time to build the archives. Yet it is understandable there would be a little bit of a shell shock with the technical glitches that still needed to be ironed out.
Remember the goal here is to get people to sign up early to take advantage of the lower price point, but if the early feedback is negative that will be an issue. Don't forget cord-cutters are online savvy and if there are problems they have no problem making everyone aware.
This is not one group you want to upset.
And that's just one set of problems…another comes from the long-term viability of the service. For now take profitability out of the occasion as Stephenson has said at the moment he was "perfectly content" with "lower, thinner margins," but there are also the regulatory issues to take into account.
The company's decision to not have usage count against data for AT&T customers has stirred up controversy in Washington where the battle over net neutrality is about to re-take center stage. Many analysts are split on just what side President-elect Trump will come down on the issue. He previously had said he was opposed to government intervention, though he has eased his stances in a few key areas since his election so where this eventually nets out is anyone's guess.
The so-called "zero rating" system (where you don't get charged data if you're a subscriber) isn't exclusive to AT&T. Other companies including rivals like Verizon (NYSE:VZ) use similar elements to lure customers. That's part of what I find interesting because the complaint against the practice is that it stifles competition, but from my point of view it actually seems to be quite the opposite. As with anything, you buy into the product that gives you the most overall value.
Still, no matter where you fall in the debate the point is that AT&T has found itself right smack in the middle of things at the wrong time. DirecTV Now aside, AT&T is also preparing for a fight to ensure its merger with Time Warner goes through and doesn't get de-railed by the FCC.
If you combine the technical problems with the potential regulatory ones, that raises a lot of red flags for potential investors and consumers. Now that's not say DirecTV Now will fail as it way too early to tell, but it does imply it may be better to at least wait a little and see how the market responds to a few upcoming events.
AT&T is finding its footing and still has the potential to turn DirecTV Now into something very valuable, but consumers have waited this long and it may benefit them to wait just a little longer.
Disclosure: I/we have no positions in any stocks mentioned, and no plans to initiate any positions within the next 72 hours.
I wrote this article myself, and it expresses my own opinions. I am not receiving compensation for it (other than from Seeking Alpha). I have no business relationship with any company whose stock is mentioned in this article.