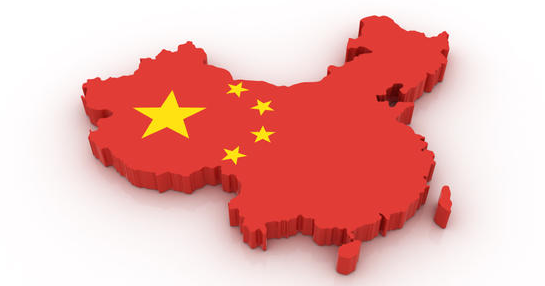 China's life insurance market is the world's fourth-largest, behind only that of the US, Japan, and UK. With the country's burgeoning economic development over the past quarter century has come a thriving middle class that has boosted demand for various forms of insurance. In 2016, the market is growing by the fastest it has since 2008, with a 43.6% year-over-year rise in gross written premiums at the end of Q3 and a 54.2% growth in monetary value (source: China Insurance Regulatory Commission ("CIRC")).
Normally such explosive growth is good for an industry. However, since early 2015, the People's Bank of China has undergone a period of monetary easing, decreasing interest rates by 165 basis points, which has cut into insurance companies' profits by pressuring bond yields.
Chinese insurers are now subject to new regulations that stipulate that they must discount liabilities based on a 750-day moving average of government bond rates. The upshot is that when these rates decrease, the value of their liabilities declines less than they would otherwise. Moreover, more stringent financial regulation is forcing insurance companies to boost capital reserves. In 2016, net profit is projected to fall for four of the five largest insurers, which collectively take up 61% of the Chinese life insurance market.
China Life Insurance (NYSE:LFC), the largest player in the industry at 17.1% market share, saw its 2016 first-nine-months net income fall by 60% when measured via the same period year-over-year. With an additional 10% dip this year, China Life Insurance is still 40% off its all-time highs after the country's June 2015 stock market crash (and further shocks in July and August). Pricing back up to its summer 2015 highs may be a multi-year journey.
Insurance companies are also exposed to larger-than-average degrees of risk in the financial markets. In the past few years, Chinese insurers have been selling short-term investment vehicles for guaranteed mid-to-high single-digit percentage returns to attract investors unable to find appetizing yields in other parts of the market. To facilitate these product sales and fulfill the lending terms, insurers themselves must invest in riskier, higher-yielding assets, typically using the proceeds from the shorter-term instruments to enable the purchase of longer-term investments.
Naturally, this entails a palpable degree of risk to insurers' liquidities. It involves the standard financial approach of cash-flow matching, or making the payments on old policies by continually selling new policies, which augments volatility with respect to an insurer's solvency. Nonetheless, in recent years, Chinese insurers have earned more in income from investment revenues than insurance policies, with sales up 81% among the former measured year-over-year through the first three quarters of 2016, according to the CIRC.
As might be expected, this did not escape the attention of regulators. In the first quarter of 2016, the CIRC moved to require insurance companies to obtain approval for any investment product that guarantees at least a 3% return. On top of that, the CIRC abolished all policy sales involving a maturity of less than one year. Moreover, the regulation pushed insurance companies to reduce policy maturities of 1-3 year durations to less than 50% by 2018 and to less than 30% by 2021.
Still Upside in the Market's Untapped Demand
What's been painted so far displays a rather negative outlook on the Chinese life insurance industry, with risks and falling profits despite explosive growth. But the main anxieties in the market seem to have mostly been alleviated through regulatory intervention and there still remains plenty of untapped demand in the market.
Based on an estimated GDP of $11,407 billion (CNY78,457) and gross written premiums of CNY1,834 billion, insurance market penetration remains just 2.33%, which is lower than many emerging Asian markets. Based on sheer population size, China's overall insurance industry is already the third-largest, only behind that of the US and Japan. But as demand increases via the continued development of the middle class and life insurance becomes more mainstream and socially accepted (death is typically a taboo subject), the time may come as to where China represents the largest insurance market in the world.
Overall, this should be a massive boon to insurers and shareholders of the companies best poised to profit from this macro-based trend. However, the recent monetary easing initiatives, higher capitalization requirements, and numerous regulatory efforts have directly strained insurers' ability to improve their liquidity conditions through standard fixed income investments.
Therefore, for this thesis to play out effectively, we would need to see a rising outlook for monetary tightening within China. This is unlikely to occur soon, with the economy slowing and no signs of overheating with respect to inflation. For my purposes, this idea will stay on the backburner and instead be pursued with respect to other emerging markets.
Disclosure: I/we have no positions in any stocks mentioned, and no plans to initiate any positions within the next 72 hours.
I wrote this article myself, and it expresses my own opinions. I am not receiving compensation for it (other than from Seeking Alpha). I have no business relationship with any company whose stock is mentioned in this article.