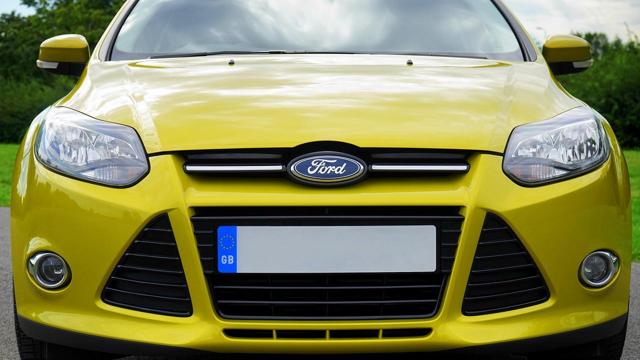 Ford Motor Company (NYSE:F) has attractive dividend yield and low financial leverage (on an adjusted basis). It can become a valuable addition to investment portfolio with below-average yield and volatility. Among the threats to earnings stability we primarily see:
the company's high dependence on business cycle with mostly fixed costs;
the necessity to invest heavily in alternative fuel vehicles' development with uncertain outcome.
Demand for the company's production is prone to downturns in the economic cycle and costs are mostly fixed. These factors explain high net income volatility for the last 3 years. In a distressing FY2014 a 2.5% decrease in revenue combined with 7.0% growth in costs resulted in a $0.6mln pre-tax loss for Automotive segment. The increase in costs was partially attributable to increased investments in new product development. In FY2015 the recovery followed illustrated by revenue growth (3.5%) and restoration of pre-tax profit to $10.2bn - 8x times the FY2014 result. In 9m2016 profit before tax dropped again by 5.3% YoY while revenue increased by 3.5% - the reduction in profitability was mostly due to outrunning growth in the cost of sales.
Problem with fixed costs is exacerbated by the fact that Ford has to maintain a high level of spending for new product launch. E.g. the effect of all-new Super Duty pickup introduction in 3Q2016 was among the reasons for a negative pre-tax profitability impact of $1.6bn. Although volatile as shown above, the company's sales tend to fluctuate within a small range so the economic downturn has to be really severe to seriously affect net income. For a medium term the projections are that auto sales will increase in a low single-digits in 2016 and flatten out in 2017-2018 period - so we believe that external operating conditions are favorable for Ford.
The company splits its sales geographically since the products are essentially the same in nature. Ford's total share in auto sales has been stable (7.5% at end-9m2016) but it has been declining in the most important region. The company's market share has decreased from 15.2% in 2013 to 13.6% at end-3Q16 in North America. This location is key driver of revenue for Ford since in FY2015 46.3% of sales in terms of volumes were derived from here. Different trends affect sales: on one side Ford's sales are mostly driven by trucks and pickups - including F-series - and high-cube engine models such as Mustang. Currently low level of oil prices supports the sales for these products. On the other side, consumers' preferences generally lean towards more fuel efficient cars and that causes the decline of the company's market share.
As an offset to North American decline, Ford's presence is growing in emerging markets with high potential such as China - to 5.1% from 4.5% at end-2015. South American penetration had also been growing steadily (up to 10.0% at end-2015) but the region's macro profile is weak and in 9m2016 Ford's sales rolled back and share dropped to 8.9%.
The company invests actively in its new Mobility division but it's still at early development stage. Although it's partially a supplementary product line for the existing ones (like smart systems for cars) it is also aimed to focus on autonomous vehicles where the competition is fierce with major hi-tech companies taking part. Ford acknowledges this business line as a start-up and doesn't disclose financial performance (most likely there are no direct benefits at the moment).
Total unadjusted debt is large - Net Debt / EBITDA ratio exceeds 5.3x. But it's more correct to assess only the unsecured debt since almost half of the "Financial services" segment debt is fully covered by receivables from car leasing and credit sales. Roughly 2/3 of these receivables are to end-consumers and the rest - to car dealers. These assets have high credit quality - only about 1% is impaired. Although in 9m2016 the amount of provision expense for credit losses grew significantly (from $188mln to $324mln YoY) the cost of risk is still modest at less than 0.5% annualized.
Given its almost 200,000 employees worldwide, Ford has large pension plan-related obligations. The plans are "defined benefit" so the company bears the risk of not gaining the projected income and having to cover the deficit. At end-2015 the pension plans were underfunded by $8.2bn and that amount exceeded $7.4bn net income for the whole year. In 9m2016 the deficit amount decreased to $7.0bn but the company anticipates it will grow YoY at end-FY2016. It should be noted that anticipated interest rate rise in the USA would have had a positive effect on the plans but as indicated in the financial statements, year-end projections are already made "based on (…) planning assumptions for asset returns, discount rates (…)" - so it was already taken into account. To address the mismatch Ford may need to raise additional debt and it already has total $11.9bn credit facilities available. As a result, we believe that although the impact of pension plan obligations remeasurement on equity can be significant for 4Q2016 it doesn't threaten the company's solvency in a medium term.
The dividend yield is attractive (4.9%) and dividends per share have been growing constantly for the last several years (by $0.1 or more than 10% per year). The growth in 2016 was mostly caused by $1.0bn "supplemental dividend" payment in 1Q16 but we see this as company's commitment to maintaining cash flow to shareholder either by dividends or by share buybacks. Ford is often compared to another US-based giant, GM and the company's stock prices are much less volatile than GM's (beta 1.23 vs. 1.69). We believe that Ford's stock can be a good addition to a low-risk portfolio by increasing risk in exchange for decent dividend compensation.
Disclosure: I/we have no positions in any stocks mentioned, and no plans to initiate any positions within the next 72 hours.
I wrote this article myself, and it expresses my own opinions. I am not receiving compensation for it (other than from Seeking Alpha). I have no business relationship with any company whose stock is mentioned in this article.