Last week, the Commerce Department upwardly revised its initial estimate for the rate of economic growth in the third quarter from 2.9% to 3.2%, which was the strongest rate of quarterly growth in two years. This news looks encouraging, as presented in the chart below, especially since it follows several quarters of sub-2% growth. Wall Street and the financial press were both quick to shelve the idea that the recovery might be stalling, emboldened by what they view as a strengthening consumer. Yet if they had looked beyond the headline number and lifted up the hood of this report, they would not have been as enthusiastic.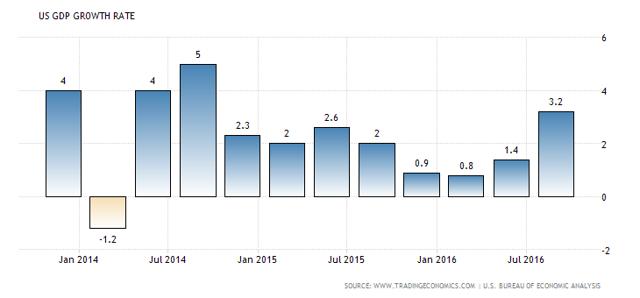 For starters, if we look at the year-over-year growth rate for the third quarter, it presents a much different picture than the annualized growth rate in the third quarter. It is just 1.6%, which is the weakest quarter of growth over the same time frame with the exception of the previous quarter at 1.3%. This shows a deceleration in the rate of growth, rather than a reacceleration.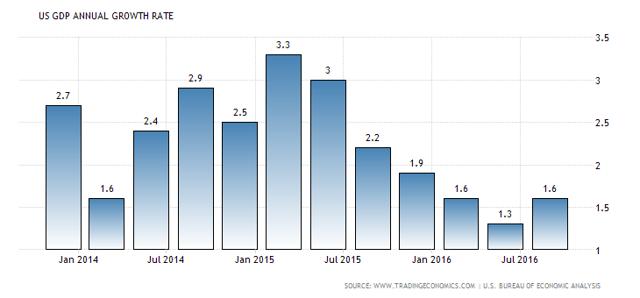 Furthermore, you can see in the chart below, constructed by Doug Short, that the current year-over-year growth rate is weaker than every other quarter that preceded recession dating back to 1945, with the exception of 1980. Again, this is far from a reacceleration.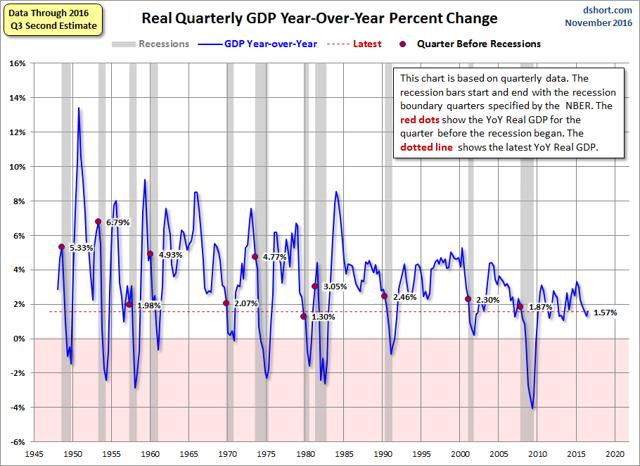 What I found particularly concerning about the third quarter was the source of the supposed strength. Exports contributed 1.18% to the 3.2% overall growth rate, which we know was largely due to a surge in soybean exports. That is very unlikely to repeat. There was also a significant contribution from the rise in business inventories, which contributed 0.46% to the 3.2% growth rate. This was the first increase in seven quarters, yet the inventory-to-sale ratio remains at historically high levels, which doesn't bode well for future increases in inventories. Much of that build has been in the auto sector.

In fact, auto sales contributed 0.47% to the 3.2% growth rate, which was greater than any other quarter in the past three years. It dwarfed every other category of spending. At the same time, the consumption of non-durable goods declined in the quarter for only the second time in the past three years, subtracting 0.9% from the overall growth rate. So consumers financed the purchase of automobiles at a stunning rate, but cut back on nearly every other category of durables where cash or credit is used. That doesn't sound like strength to me. It is also very unlikely that we see auto sales continue to contribute to the rate of growth, with last year's peak sales rate now resulting in year-over-year declines today.
As for the strengthening consumer, I suggest investors keep a watchful eye on next week's Consumer Price Index report. It is very likely that we will see another decline in the rate of year-over-year real income growth, based on average hourly earnings. I expect that rate to fall to a near negligible 0.4% from what was more than 2% a year ago. An increase in real income is the fuel for consumer spending growth, but we are not seeing it. For this reason, the second-half rebound in the rate of economic growth is built on nothing but sand. Drive carefully out there.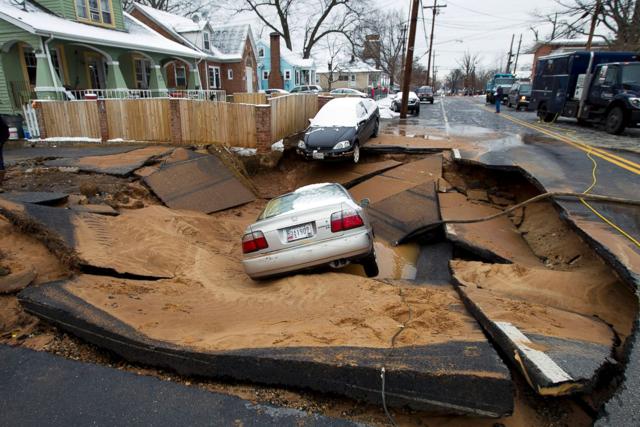 Disclosure: I/we have no positions in any stocks mentioned, and no plans to initiate any positions within the next 72 hours.
I wrote this article myself, and it expresses my own opinions. I am not receiving compensation for it (other than from Seeking Alpha). I have no business relationship with any company whose stock is mentioned in this article.