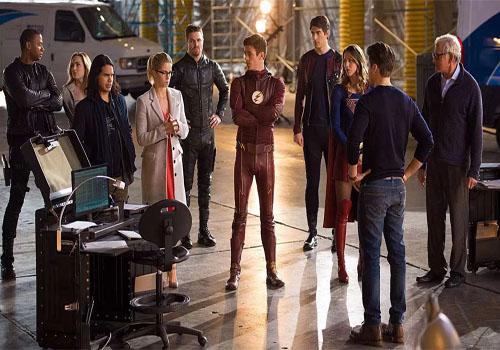 When it comes to superhero movies, there is little doubt Disney (NYSE:DIS) has the market cornered. Yet when it comes to TV, the house the Mouse built has seen its share of problems. To put it in comic-books terms traditional TV has become Disney's kryptonite.
Taking ESPN's long-standing concerns out of the mix for the moment, ABC's luck with launching original series has become more and more of an issue in recent years (including this one). In fact you can count the number of successful dramas it has on one hand. For a network with the cache and pedigree of Marvel behind it, that's a bit surprising.
It's actually even more surprising that its own network's Marvel series have floundered, whereas the studio's Netflix partnerships are thriving. Let me just be clear as this is a BIG differentiator. Marvel's Netflix (NASDAQ:NFLX) programs are indeed very successful; the point of this article is to note the problems with ABC's own homegrown productions - a problem its main rival (Time Warner (NYSE:TWX)) in the space has not had with its small screen ventures centered on the DC Comics brands.
Since the inception of The CW, it has only had one year without a super-hero themed show on its schedule. Coincidentally that year missing a comic-centric series was one of the least successful in the network's history. That dip is what led to the network making a play to re-ignite its comic universe with Arrow.
Fast-forward to now and Arrow has kicked off a new TV-connected universe that includes The Flash, DC's Legends of Tomorrow and Supergirl. The network (at present) actually has a super-hero themed show kicking off its lineup Monday through Thursday. Like The Avengers or more fittingly the Justice League, separate they are powerful, but together they are a huge force to be reckoned with!
Last week for the first time The CW set up a four-part, four-way crossover and the results are nothing short of - well, super.
To give you some stats, last week was The CW's most-watched week of programming in the last 6 years. In total viewership verses this same week in 2015, the network saw a 20% spike and a 15% jump in adults 18-49 as well as a 16% leap in adults 18-34. Now keep in mind by nature The CW's ratings are not very high. If a show hits in the 1.0 demo range, that's a win, so even a .1 percent jump is of notice.
Then when you break it down further across the four shows, you'll see a range of season and series highs across a few key measures. Deadline breaks down the above and more here and for those of you with stock in Time Warner or network partner CBS (NYSE:CBS), I'd take a look because it will make you feel much better about your investments.
All together though this super-hero quartet has helped re-define the CW's brand at time where it needed it the most. It also allows the network to take more programming risks and keep shows like the unwatched My Crazy Ex-Girlfriend and the critically acclaimed but viewer-deprived Jane The Virgin on the air. If you take the super-hero programming away from The CW then you have Supernatural and The Vampire Diaries, of which the latter is ending in May.
That's both a strong and weak position for the network to be in though as this year's crop of rookies (sans the relocated Supergirl) both failed to pick up additional episode orders. While that doesn't mean those shows (Frequency and No Tomorrow) will be cancelled, it doesn't look good as this is the first time the network hasn't extended a freshman series in a while.
Still, that's the power of these super-hero shows. It is because of that success nobody is circling the wagons around the network - and that will continue even when these ratings likely slip back to normal in subsequent weeks. In fact, optimism is at a high because Greg Berlanti, the uber-producer behind the network's big series, is set to unveil Riverdale in early 2017, a 90210 style take on the popular Archie comics.
It may not have super-heroes in it, but it is still a comic book adaptation.
All of that brings us back to Disney.
So does the company have an answer? Technically it does, though the jury is still out if it will make an impact. ABC just recently greenlit The Inhumans, a live-action series slated for the 2017-2018 season. What's interesting is that The Inhumans had been slated to kick off Disney's 3.0 iteration of its Marvel film series, but that movie kept getting delayed and now is (for the moment) shelved.
While this series is reportedly going in a brand new direction than a film would, the big news is that the series will kick off in theaters with a two-week long IMAX run - and then settle into TV. Fans are also more optimistic because it will helmed by Scott Buck, the executive producer of Netflix's upcoming Iron Fist series.
It is a step in the right direction, but based on the gauntlet The CW and Warner Bros. is throwing down, it needs to be a big success of the company will fall further behind in this key area.
Disclosure: I am/we are long CBS.
Business relationship disclosure: All opinions expressed are the authors and no compensation outside of Seeking Alpha is being received. While the author has a business relationship with a subsidiary of both Disney and CBS neither are related to any divisions discussed and the author is not a full-time employee of either.