In 2012 I was looking at which international ETFs might be a good fit in a long-term portfolio. At first, I scoffed at the idea of owning Russia thinking of all the trials and tribulations throughout history between the US and Russia. Are these two countries born enemies?
Today, the proposition of owning a Russian ETF is a risky one. Not only due to an uncertain political and economic situation, but also one highly sensitive to the energy sector. However, it is difficult to ignore the respect that Trump and Putin seem to have for each other. Putin has expressed hopes that the Trump administration will improve US-Russia relations. Additionally, Trump has called Putin a better leader than Obama.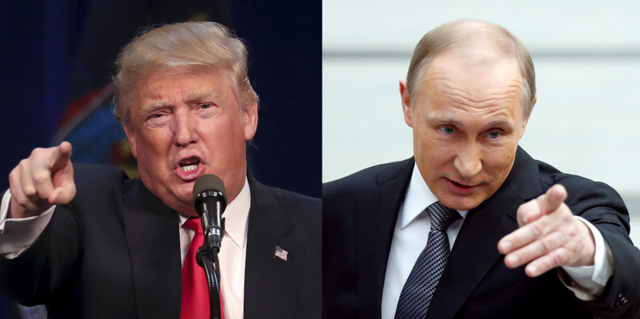 The fact that Russia has been an avoided asset class since as far back as I can remember, any improvement in Russia's relations with the US could be monumental to their equity market. In fact, many investors seem to have placed their bets recently on a Russian market come back.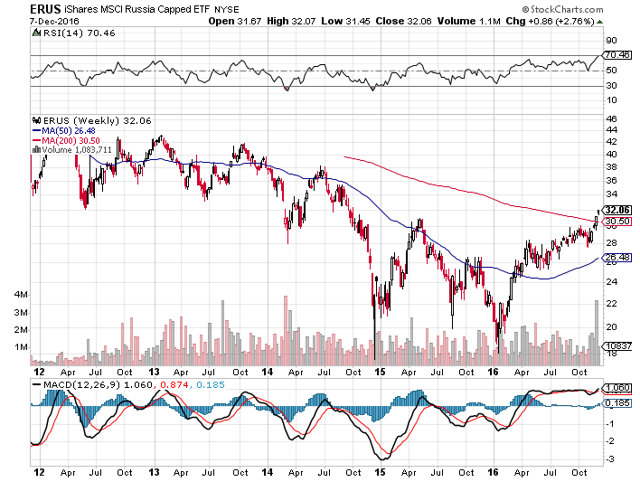 Above is a weekly chart of iShares MSCI Russia Capped ETF (NYSEARCA:ERUS), and volume has been surging recently. Compared to other emerging market ETFs, Russia is dirt cheap.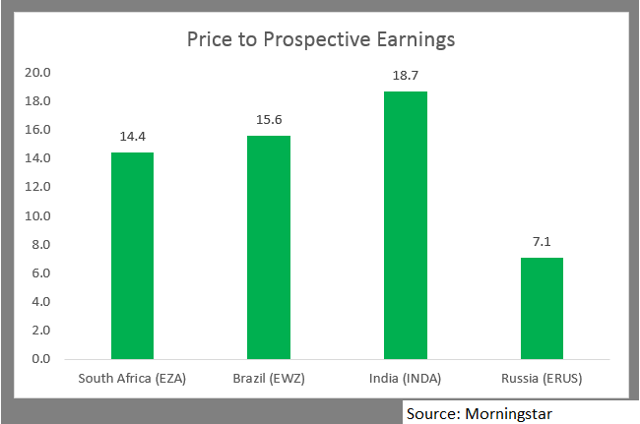 In my experience, it seems that in these situations of stagnation, when an asset class finally moves to fair value it moves very quickly, and has already started to break out. The other reason this play is lucrative but also risky is due to the heavy exposure to energy.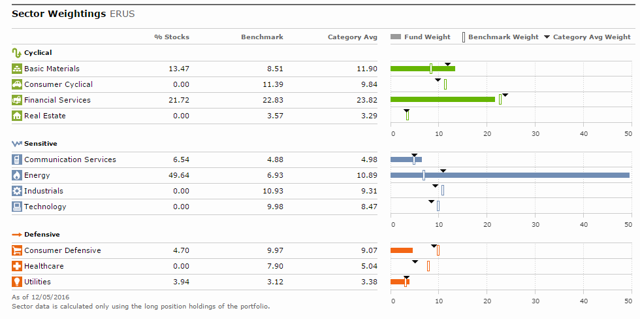 The energy sector overall is more attractive to enter now because many companies with weak balance sheets have folded and the surviving stocks are more lean. has an expense ratio of 0.63% and has a 2.7% yield. The issue with ERUS is the total assets are 402 million. An alternative if this low asset base scares you is VanEck Vectors Russia ETF (NYSEARCA:RSX) which has over 2 billion in total assets. Due to the risk associated with an emerging market ETF, I would advise no more than 2% of your portfolio exposed to Russia.
Disclosure: I/we have no positions in any stocks mentioned, and no plans to initiate any positions within the next 72 hours.
I wrote this article myself, and it expresses my own opinions. I am not receiving compensation for it (other than from Seeking Alpha). I have no business relationship with any company whose stock is mentioned in this article.