1) Introduction
Cairn Homes PLC (CRN.L) is one of the most exciting Irish homebuilders to have come on the Irish property scene and Irish Stock Exchange in the last decade. The company was founded in early 2015 by Michael Stanley and Alan McIntosh and IPO'd in June 2015 raising net proceeds of €479m from two equity raises. The company has also secured a €200m debt facility with Allied Irish Banks (OTCPK:AIBSF) and Ulster Bank, making it one of the best capitalized developers in Ireland's history. The company has quickly put this capital to work acquiring prime sites throughout Ireland, most of them in the Greater Dublin Area (GDA). The company's land bank portfolio currently consists of 29 separate sites, on which the company expects to build 12,000 units, 90% of which will be in the GDA.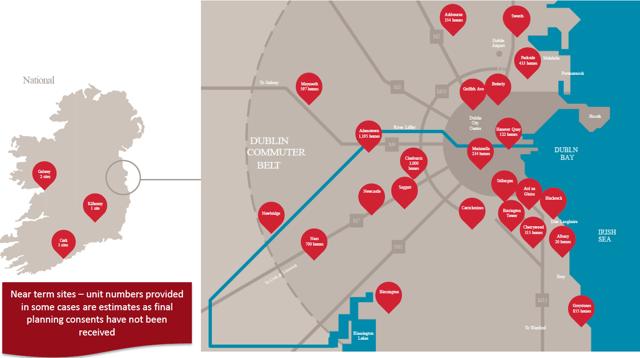 Source: Interim Results Presentation 2016
The group's strategy is simple -
"To capitalize on the recovery in the Irish residential property market by establishing itself over the medium term as the leading Irish homebuilder, constructing high-quality homes, with an emphasis on innovation, design and customer service" (Cairn Homes Annual Report, 2015)
Having completed its first stage of acquiring this impressive land bank, the company is now focused on significantly stepping up its homebuilding and selling activities. The company is on plan to sell approximately 100-150 units in 2016.
2) Irish Economy and Housing Market
Although this article is focused on valuation of Cairn Homes, it would be inappropriate to jump right into a valuation without painting a picture of the wider Irish economy and Dublin residential housing market. Residential development is a cyclical industry and it's, therefore, very important to understand the current state of the economy and where it is headed.
Unlike the majority of the OECD countries, Ireland is experiencing strong economic growth that looks set to continue into 2018, although the British people's choice to leave the EU (Brexit) has caused some revisions to previous forecasts. More on this later.
The timely Cairn IPO seeks to take advantage of the supply/demand disconnect and lack of competitors that currently exists in the Irish and Dublin housing markets. The Celtic Tiger's excess created a large oversupply of homes in Ireland during the years 2000-2007, which was fine until the financial crisis hit in late 2007. Credit lines dried up and unemployment rose to a height of 15.2% in January 2012, wiping out most of the established Irish developers. Since then, the Irish economy has made significant advancements. Unemployment has fallen dramatically to 7.3% in November 2016 and Ireland is currently one of the fastest growing economies in Europe, supported by foreign direct investment and Multi-National Corporations (MNCs) looking to take advantage of Ireland's highly educated and growing workforce and low corporation tax of 12.5%. The excess housing supply created in the boom years has quickly evaporated due to the high demand for housing in Dublin from an increasing Irish population (expected to grow by an annual rate of between 0.4-1% to 2026) as well as the sudden increase in jobs created by the likes of Microsoft (NASDAQ:MSFT), Facebook (NASDAQ:FB), Google (NASDAQ:GOOG) (NASDAQ:GOOGL), LinkedIn (LNKD) in Dublin.
Source: Irish Independent 2016
The current run rate for completions in Dublin and the rest of Ireland is approximately 4,000 and 9,300 units, respectively. The current medium-term demand for Dublin and the rest of Ireland lies between 8,000-11,000 and 14,000-17,000 units, respectively, a significant gap that Cairn Homes is best placed to step in and fill.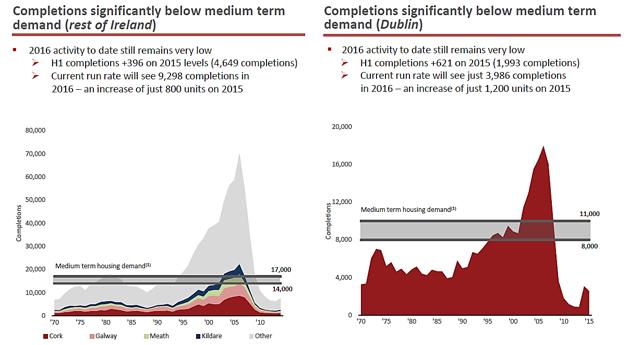 Source: Interim Results Presentation 2016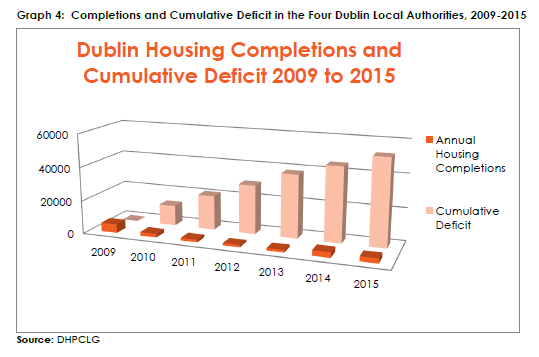 This demand forecast stands up against the average and median completions in Ireland over the last 30-plus years, particularly with a large pent-up demand having developed in the last 3-4 years due to the lack of completions in the country.
Housing Completions in Ireland 1975 - 2015

Average (Rest of Ireland)

19,771

Average (Dublin)

7826

Median (Rest of Ireland)

12,332

Median (Dublin)

7109
Source: Central Statistics Office
The lack of housing supply in Ireland in recent years has fueled a large increase in residential rents and housing prices, with rents in Dublin having risen past their 2007 highs, or by 51.3% since 2010.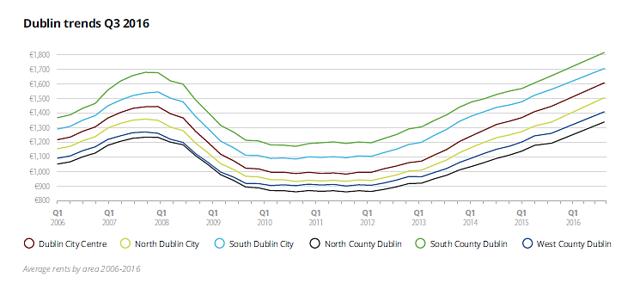 Source: Daft Rental Price Report Q3 16
Stock of homes available for rent is continually decreasing due to the lack of supply.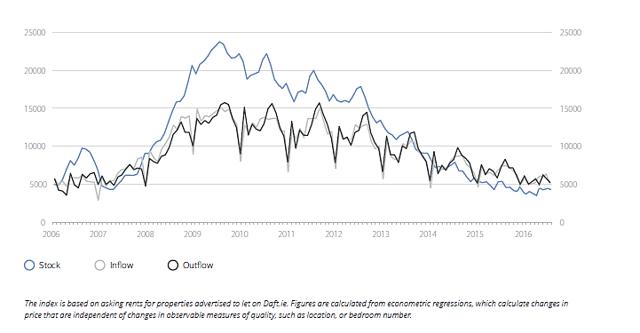 Source: Daft Rental Price Report Q3 16
The rent or buy decision is now more relevant than ever, particularly for first-time buyers who typically look to purchase a three or four-bedroom property. The average monthly rental payment for a three-bedroom property in Dublin now surpasses the average mortgage payment for a similar property. This mortgage payment cost is based on an 85% Loan to Value (LTV), 3.75% variable mortgage for a term of 30 years.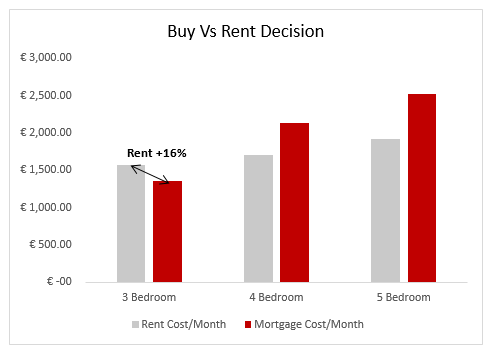 Source: Daft Rental Price Report Q3 16
It's clear that the demand is there for new homes in Dublin but one of the major factors that has been stalling growth in residential development in the years since the financial crisis has been the strict regulations imposed on lenders and homebuyers, effectively suffocating the burgeoning industry. People and businesses have been crying out for new homes in Dublin, and the GDA and the government have finally started to listen.
2.1) Government Initiatives & Central Bank of Ireland Regulation
The government has made extensive progress in passing incentives to ignite the Irish housing market. Some of these are detailed below:
2.1.1) Reduced Local Development Levies - residential development levies have significantly reduced across the various Dublin city councils by nearly 50%, having fallen from €156.62/m2 between 2000 and 2006 to the prescribed €86.40m2 for the period 2016-2020. The fees from these levies are used to build the supporting infrastructure of the new developments within a council's area.
2.1.2) Vacant Land Levy - any vacant land will be subject to an annual fixed levy from 2018 onwards. This levy will take the form of a percentage of the assigned fixed value (0%, 0.75%, 1.5% or 3%). This is an incentive for developers to progress with their planning or at the very least, to sell the land on to one who is more willing/capable of progressing with the lot. This could be seen as a risk in that it could force supply onto the market, although it does not come into force until 2018.
2.1.3) Part V Social Housing Provision - The government has made amendments to the Urban Regeneration and Housing Act 2015, which previously mandated that 20% of a development's units (any development of 10 units or more) should be set aside for social housing. This has now been halved to 10% increasing the potential margins developers can make on their developments.
2.1.4) Central Bank Lending Regulations
The maximum allowable LTV ratio for first-time buyers (FTB) has increased in November 2016 from 80% to 90%. This will be a big boost to the market as the 20% down payment was a major constraint for FTBs in the last few years.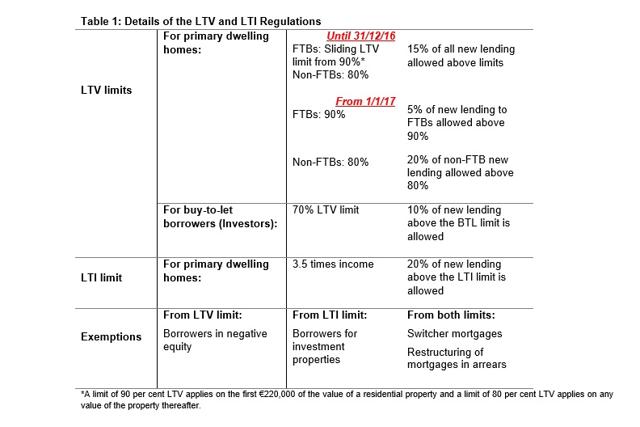 This revision to the strict mortgage lending regulations should aid the recovering Irish mortgage market. Mortgage approvals are again ahead of drawdowns, and the trend is positive as can be seen below.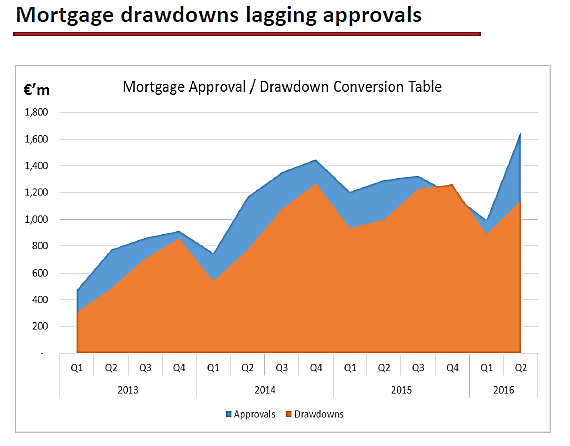 2.1.5) Help to Buy Scheme for First-Time Buyers
The government announced in Budget 2017 that FTBs will be able to claim a tax rebate of 5% of the value of the house that they are buying, or the amount of income tax and DIRT that was paid by the buyers over the last four years. The maximum rebate that can be awarded is €20,000.
2.1.6) Strategic Government Funding
The government has set up two funds, namely the €200m Local Infrastructure Housing Activation Fund (LIHAF) and the €8bn sovereign Ireland Strategic Investment Fund, although it is not yet known how much of this will be assigned to fund housing and infrastructure. The aim of these funds is to support the development of infrastructure for large development sites across the country that would otherwise not be a viable opportunity for development.
2.1.7) Fast-Track Planning
The planning process in Ireland typically consists of two stages. The first is local authority and the second is the national authority known as An Bord Pleanala (Irish Government Planning Board). The result of this is a drawn-out and lengthy planning process that can take between 18 and 24 months to secure ultimate approval to go onsite and begin construction. This does not account for any lengthy appeals process. As a result of the current housing shortage, the government has streamlined the process so that larger developments will proceed straight to An Bord Pleanala for a four-year period up to 2020.
2.3) Implications of Brexit on the Irish Economy
There is a general consensus that the Brexit will have a negative effect on the wider Irish economy. The severity of that impact is yet to be fully understood. Goodbody has revised its forecasts of Irish economic growth from 5% to 4.2% for 2016 and from 4.4% to 3.7% for 2017, although the outlook still remains positive.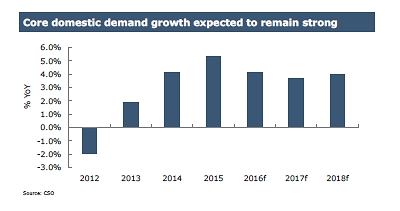 Employment growth, wage growth, disposable income growth remains on positive trajectories.

Source: Irish Economy Q3 2016 Health Check - Brexit Chill, Goodbody
The main impact of the Brexit will be felt by Irish exporters who are already feeling the pinch due to the much reduced value of the Sterling. Although this will affect the wider Irish economy, I think the local economics of the Dublin housing market will be more than strong enough to handle any potential slowdown in the Irish economy. People are running out of places to live.
3) Management
The company was founded by the Stanley Brothers, Michael and Kevin, and Alan McIntosh, all of whom have significant skin in the game as they initially contributed a total of €29m of their own personal wealth to found the company. This has since been converted into shareholdings in Cairn Homes. The management team is one of the most experienced teams you could wish to have in the Irish housing market and will definitely be key to any success the company has going forward.
Michael Stanley, Chief Executive Officer/Co-Founder
Michael has literally grown up in the property development industry. His family founded Shannon Homes in 1970, a company that has successfully developed over 10,000 units in Ireland and England with a turnover of €200m at its peak. In recent years, he co-founded Coastland Partnership, a partnership focused on property development in London and Dublin.
Kevin Stanley, Chief Commercial Officer/Co-Founder
Kevin Stanley, like his brother Michael, has extensive experience in the Irish residential development industry with a particular focus on the design stage, planning, and commercialization of property.
He started his career with Hooke & MacDonald, the specialist new homes residential agency and has most recently worked as the sales and marketing officer for the development partnership, Coastland Partnership, that he and his brother founded.
Alan McIntosh, Executive Director/Co-Founder
Alan McIntosh has been a principal investor as part of investor groups for the last 17 years. He has worked in operational roles across many different industries in companies such as PizzaExpress, and Center Parcs propco. Emerald Investment Partners, his investment vehicle, has interests in real estate, healthcare, biotechnology and technology in Europe and North America.
Alan is central to the capital management aspect of the firm and played a central role in the company being able to access the capital markets like no other property developer in recent Irish history.
Eamonn Kennedy, Chief Financial Officer
Eamonn was previously CFO of Independent News & Media plc, the largest news and media company in Ireland and one of the largest public companies in Ireland.
A profile of the management team can be found here and of the board of Directors here.
Management Incentives
As well as the traditional wage and bonus incentives, there is a very large incentive for the management to want the company to succeed in the form of 100,000,000 Founder shares that will be awarded to the founders over the next seven years subject to a performance condition being met.
The Founder Shares held by New Emerald LP, Michael Stanley and Kevin Stanley, enable them to receive 20pc of the total shareholder return over the seven years following admission, subject to the satisfaction of the performance condition, being the achievement of a compound rate of return of 12.5pc per annum in the company's share price.

The Performance Condition is that for a period of 15 or more consecutive Business Days during the relevant Test Period, the Closing Price exceeds such price as is derived by increasing the Adjusted Issue Price by 12.5 per cent. For each Test Period starting with the first in 2016 and ending with the last in 2022, such increase to be on a compound basis. The Performance Condition is tested annually.
Source: Cairn Homes Prospectus, 2016
The first 15m of these shares were issued on the 15th August of this year as the 12.5% increase in share price condition was met.

Source: Cairn Homes Regulatory Filings
4) Competitive Advantages
Experienced management team in development, sales & marketing, and customer service.
First mover advantage - The company has the best land bank in Dublin at the moment, having snapped up this land at a very opportunistic time and at a discount to market value.
Access to capital markets. Very few developers have been able to access significant amounts of capital as banks are still unwilling to lend to any speculative development.
Limited competition - building on the last point, very few developers have been able to raise capital and it has limited the amount of players competing in the Dublin housing market.
5) Current Developments
The company is currently active on five sites across Dublin and the GDA. I have analyzed the company's commencement schedule and reconciled this against current images from Google Maps to obtain an educated estimate of 2017, 2018, and 2019 revenues and unit completions. I primarily did this to familiarize myself with the company's current developments, so please skip these if you just want to see the valuation. 2017, 2018, and 2019 free cash flows (FCF) only account for 12.5% of total value of the company so they are not the crux of this valuation, but important nonetheless.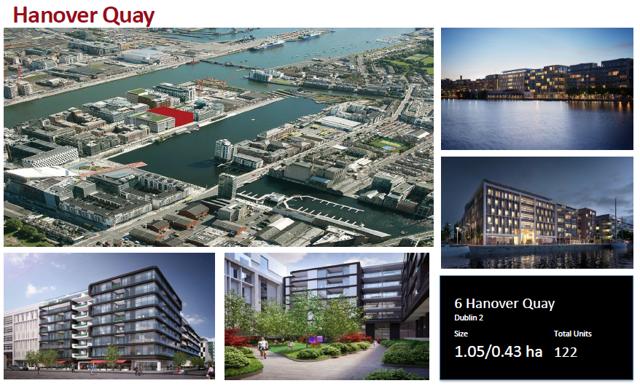 Source: Cairn Homes 2016 Interim Results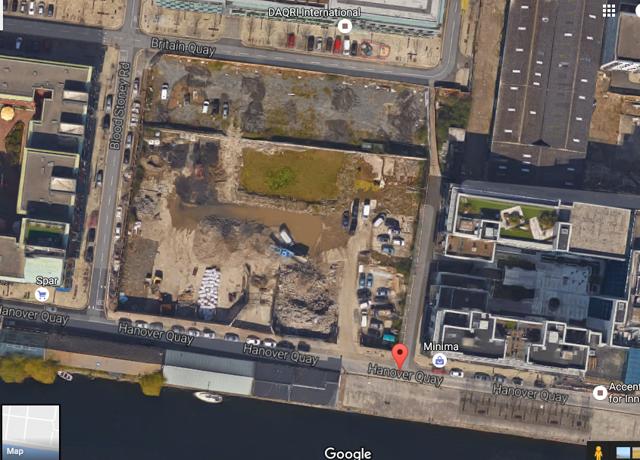 Source: Google Maps, 2016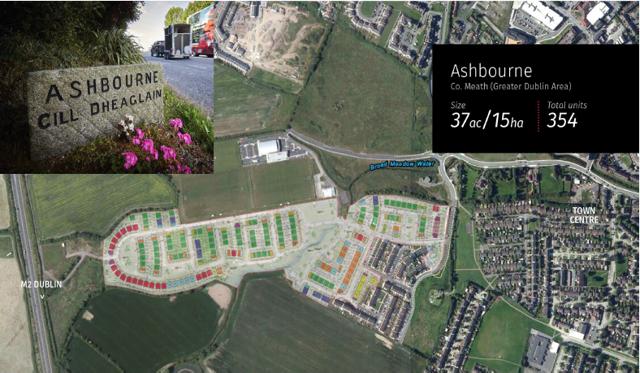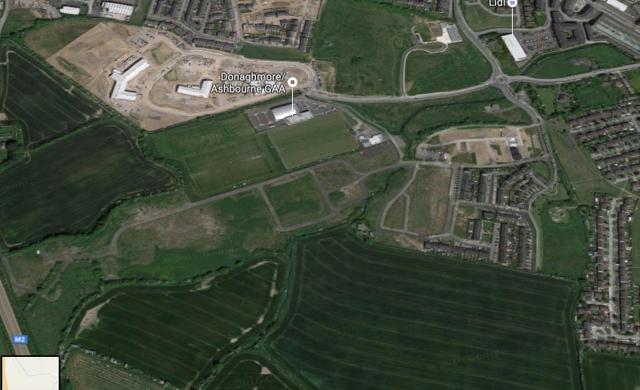 Source: Google Maps, 2016
Source: Google Maps, 2016


All prices in the above tables are the current market prices as taken from Daft.ie, the largest rental and online real estate agency platform in Ireland. I have adjusted the prices upwards at 6% per year for house price inflation up until 2019. The combined revenues from these tables will be used in the subsequent discounted cash flow model below.
According to the latest trading update on the 17th November, the company is on track to be completing and selling 1,200 units per year by 2019 at a 20% EBIT Margin. From the information available, I have only been able to account for approximately 61 units in 2019. I've, therefore, looked at the developments that the company is aiming to begin developing next to arrive at an average weighted house price that I will use for all calculations in 2019 and beyond. All house prices are used in the table below are current 2016 prices that I have then adjusted upwards in the discounted cash flow based on my estimates of house price inflation in the future.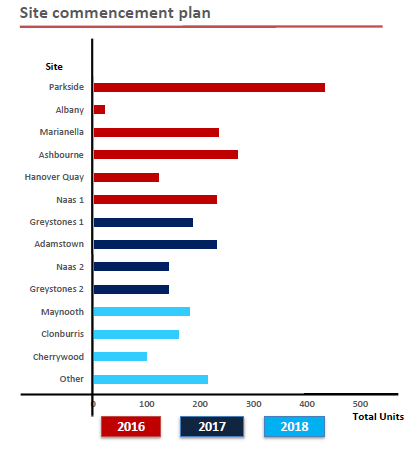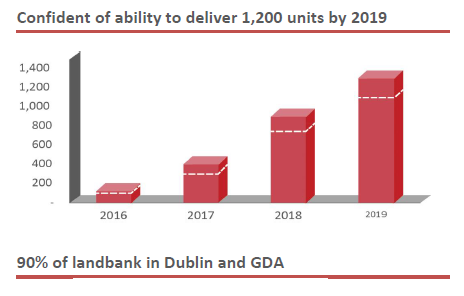 Source: Interim Results Presentation 2016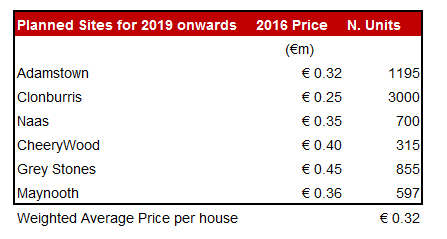 Source: Philip O'Connell & Daft.ie
6) Valuation
My current valuation for Cairn Homes is €1.19. Therefore, I currently believe the company to be slightly overvalued at the current P/S of €1.29. I will now explain how I got to that figure based on the information provided by Cairn Homes and my best guesses (that's all they can ever be) for key assumptions.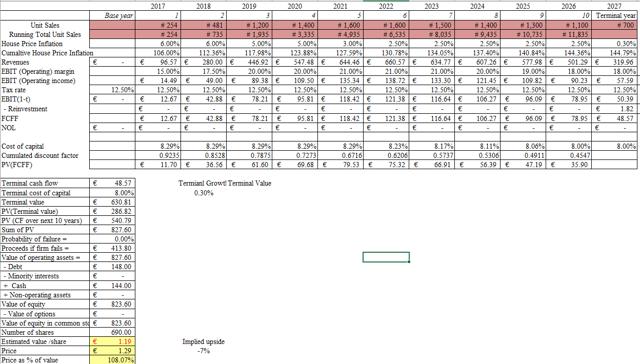 6.1) Explanation of Model and Key Assumptions
The main assumptions used in the model are an initial Cost of Capital of 8.29% and a terminal Cost of Capital of 8% (global average for homebuilders and achievable as Cairn Homes changes its Debt/Equity mix), a risk free rate of 0.9% (10-Year Irish Bond Yield), normalized unit sales of 700 units per year, and a terminal growth rate equal to the risk-free rate of 0.9%, a commonly accepted best practice proxy for the long-term growth rate of the economy.
House price inflation remains at 5-6% due to continued demand/supply disconnect up until 2020 and then evens out at a steady 2.5% until 2026 as the market reaches steady state.
The rate of unit sales climbs rapidly to 1,200 units in 2019 and peaks at 1,600 units in 2022. Homebuilding is a cyclical industry and to account for this, I've used a normalized figure for terminal sales of approximately 700 units per year. In good economic times, this will be a significant underestimation and likewise in poor economic times, it will likely be an over-estimation. As this is only an educated guess, I've provided a two-way sensitivity table to show how a change in the expected normalized unit sales number affects my valuation of the company at different terminal EBIT margins. The assumed unit sales over the next 10 years sum to a total of 11,835 units, approximately 165 shy of the total 12,000 units that the company believes it can build on its current land bank, so I'm confident that my unit sales numbers are reasonably accurate.
As mentioned already, the company is aiming for an EBIT margin of 20%. I've assumed that the company's EBIT margin will grow from 15% in 2017 to 21% in 2023 before dipping back to a lower 18% as more supply comes on board and the market reaches a state of equilibrium. I've assumed a terminal EBIT margin of 18%, but as these values significantly affect the overall valuation, I've included a range of terminal EBIT margins in the sensitivity tables below.


The cells in red show the assumptions that must be made in order to achieve a current P/S valuation greater than the P/S of €1.29, all else remaining constant in the DCF model.
Although I believe Cairn Homes to be fairly, if not a little overvalued, I will be adding on any material dips of 10-20%. I believe the company to be a good risk/reward in the lower teens to single digits above the Euro. The time to back up the truck was immediately after the Brexit vote came as the baby was thrown out with the bathwater due to the company being listed on the London Stock Exchange, although I believe there will be plenty of time to buy in at a safer valuation in the near future. Take a look at the price action of the stock below.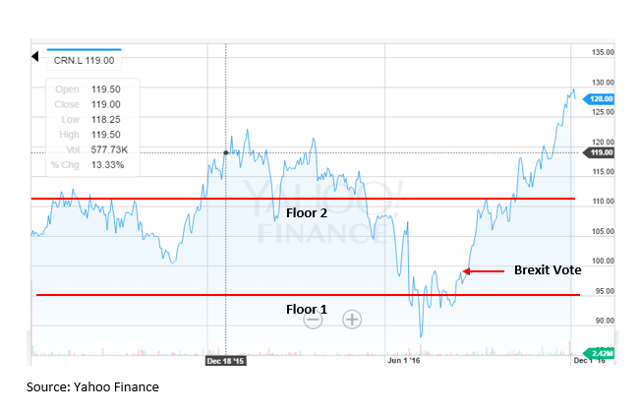 7) Risk
Now that I have covered the company and wider economy in detail, I hope the risks associated with the company have become clearer. For me, risk is a function of a number of things, but mostly I see it as a function of quality and the price paid for that quality.
Quality - I might be biased and using too much of my inside view here, but I believe the quality of the company to next to none in the Irish development market. The speed at which the company has executed on its strategy to come to market is very impressive and management have shown themselves to be astute businessmen in the past. Although I do admit, this has not materialised in the Cairn Homes figures just yet.
Price - Be patient and wait for the dip to come, it will.
Some of the more specific risks are discussed below:
Recent IPO with a short track record. Limited historic information must rely on previous individual ventures and experience of the management team.
Development is an inherently risky industry that has long cycle times, leaving it exposed to sudden economic shifts dependent on the continued recovery in the Irish economy. The Brexit may impact this recovery and slow growth significantly.
Value is a function of the price paid for any asset. I currently believe Cairn Homes to be fairly valued, if not a little overvalued.
Summary
Cairn Homes is an exciting new Irish property developer set to take the Irish and Dublin housing markets by storm. The company is well-capitalized and has currently one of, if not the best land banks in Dublin. The company is executing on its strategy and is expected to enter into a significant growth phase over the next five years.
I value the company at €1.17 and do not see any margin of safety for would be investors. For potential investors, I would hold on pulling the trigger until P/S falls to the mid to low teens above the €, as I'm sure it will at some stage over the coming months.
I look forward to your comments and feedback
P.S. If Cairn Homes drops, it might be a great way for American investors to get exposure to the current lows of the €. This could add significant alpha to any gain that an Irish investor such as myself can make on this investment.
I wrote this article myself, and it expresses my own opinions. I am not receiving compensation for it (other than from Seeking Alpha)
Disclosure: I am/we are long CRN.L.
Business relationship disclosure: EDIT 18/05/17: I have since taken a full-time position with Cairn plc. I had no communication with the company prior to writing this article. The analysis and subsequent article were written at a previous point in time (08/12/16).
Additional disclosure: Not investment advice. I am not an investment adviser.