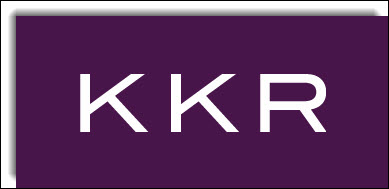 Quick Take
Publicly-held private equity firm KKR (NYSE:KKR) has announced the final closing of a new venture capital technology investment fund.
Called the KKR Next Generation Technology Growth Fund, or NGT, it received $711 million in investor commitments to fund growth equity to mid- to late-stage technology startups in the TMT (Technology, Media and Telecommunications) industries throughout North America, Europe, and Israel.
The new fund is a signal that KKR is searching for returns from investments in technology companies earlier in their development.
I view this as a small net positive for KKR stock over the medium term.
Fund Details
The NGT fund is part of KKR's growing TMT private equity group, which is headed by Herald Chen and Richard Sarnoff in the Americas and Philipp Freise in Europe.
Mid- to late-stage funds such as NGT accept execution risk but typically invest after the technology has already been proven and the company needs capital to 'step on the gas' and make significant growth strides in its development trajectory.
David Welsh has been hired to lead the TMT Growth group. He was previously a partner at Adams Street Partners, an active late stage growth venture capital and private equity firm.
The NGT fund will focus its investments in the following areas:
B2B SaaS (Software-as-a-Service)
Information Technology Automation & Infrastructure
Scalable Internet & Digital Media
IoT (Internet of Things)
Security
The funding close announcement noted that the new group has already made several growth equity technology investments in the past two years:
Optimal+ - a data analytics company raised a $42 million growth round led by KKR in September 2015
GetYourGuide - an online travel agent raised $50 million in growth funding led by KKR in November 2015
Jitterbit - an integration cloud platform secured $20 million in Series B growth financing led by KKR in January 2016
Darktrace - an enterprise cyber threat defense provider landed $65 million led by KKR in June 2016
Commentary
With this new NGT fund, KKR appears to be expanding its scope to funding earlier stage technology companies after they have removed most of the technology risk.
This is playing in traditional mid- to late-stage venture capital territory, but removing the financing risk with their involvement while accepting execution risk.
KKR no doubt believes this is viable for them since many software-enabled companies are now able to remove technology risk earlier in their life cycle, i.e., achieving substantial product/market fit at the end of the Series A round stage.
Once technology risk is removed and the target company is ready to 'step on the gas' with growth equity, KKR now appears ready to compete with traditional venture capital firms in Series B round deals.
If the cost of capital continues to rise, private equity firms like KKR will need to deliver better results to maintain their public market valuations.
KKR benefits because it can obtain potentially greater returns, have the inside track to combine these technology companies with their other portfolio companies, and develop better deal flow due to their huge financial resources for follow-on financings.
Although a $711 million fund is a small fund when compared to KKR's AUM (Assets Under Management) of $131.1 billion as of September 30, 2016, it is a meaningful signal that KKR is seeking returns wherever they may be, even outside their traditional focus areas.
KKR has been investing growth equity in technology companies for some time and is aggressively competing with its other publicly-held private equity compatriot, The Blackstone Group (NYSE:BX).
My opinion is that this new fund is a small net positive for the company and stock over the medium term.
---
I write about IPOs, secondaries, and M&A deals. If you want to receive future articles automatically, click the +Follow link next to my name at the top of this article.
Disclosure: I/we have no positions in any stocks mentioned, and no plans to initiate any positions within the next 72 hours.
I wrote this article myself, and it expresses my own opinions. I am not receiving compensation for it (other than from Seeking Alpha). I have no business relationship with any company whose stock is mentioned in this article.